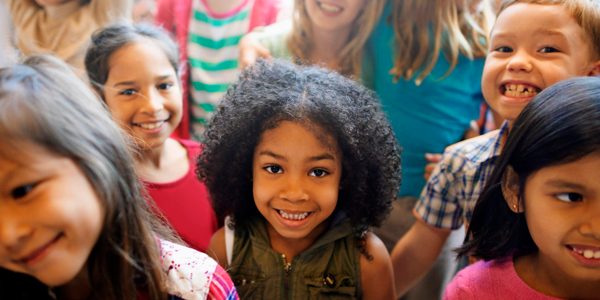 You are here
Job Seekers, Welcome to NAEYC Early Childhood Career Center
Use this area to filter your search results. Each filter option allows for multiple selections.
Early Childhood Education Teaching Assistant Professor
Kansas State University
Details
Posted: 21-Nov-22
Location: Manhattan, Kansas
Type: Full Time
Salary: Competitive salary
Categories:
Teaching, College
Salary Details:
This 9-month position at the rank of teaching assistant professor has a preferred starting date of August 2023, with a competitive salary commensurate with qualifications and experience.
Required Education:
Doctorate
https://careers.k-state.edu/cw/en-us/job/514105/teaching-assistant-professor
https://careers.k-state.edu/cw/en-us/job/514105/teaching-assistant-professor
About Kansas State University
The Department of Applied Human Sciences consists of seven primary academic programs (Communication Sciences and Disorders, Conflict Resolution, Couple and Family Therapy, Early Childhood Education, Family and Consumer Sciences Education, Human Development and Family Science, and Integrative Human Sciences), as well as Cooperative Extension. The department is committed to conducting comprehensive research with a focus on well-being through multi-disciplinary collaborations; providing transformational educational experiences to students; and enhancing the well-being of individuals, families, and communities through engaged and collaborative research, teaching, and service that addresses the human needs and improves societal conditions. The College of Health and Human Sciences is home to six academic departments (Applied Human Sciences; Food, Nutrition, Dietetics & Health; Hospitality Management; Interior Design & Fashion Studies; Personal Financial Planning; and Kinesiology), the Center on Aging, and the Physician Assistant program. In addition, the college received approval from the Kansas Board of Regents to serve as a satellite location for the WSU nursing program. The College
...
enrolls roughly 2,800 students (graduate and undergraduate) and employs more than 115 full-time faculty members in teaching, research, and Extension positions (https://www.hhs.k-state.edu/). The College is committed to promoting research, scholarship, creative activity, and discovery with a strategic and cohesive focus on health and human behavior. Kansas State University offers a comprehensive benefits package that includes health insurance, life insurance, retirement plans, and paid time off (vacation, sick, and holidays). To see what benefits are available, please visit https://www.k-state.edu/hsc/benefits. We Support Diversity and Inclusion: Kansas State University embraces diversity and inclusion. The university actively seeks individuals who foster a collegial environment and cooperative interactions with coworkers, students, and others. The University is dedicated to promoting the Principles of Community.
Show more
Show less
Connections working at Kansas State University
https://careerforum.naeyc.org/jobs/17804249/early-childhood-education-teaching-assistant-professor
Loading. Please wait.
Powered By