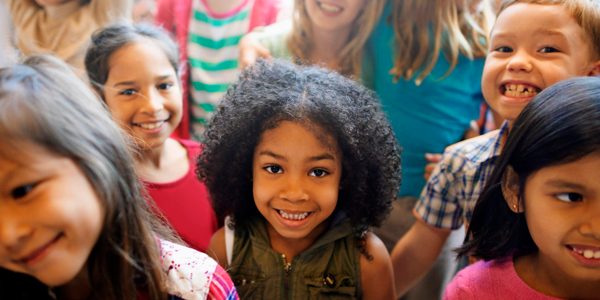 You are here
Job Seekers, Welcome to NAEYC Early Childhood Career Center
Use this area to filter your search results. Each filter option allows for multiple selections.
Assistant or Associate Professor of Early Childhood/Elementary Education (Tenure Track/Tenured)
Old Dominion University
Details
Posted: 14-Nov-22
Location: Norfolk, Virginia
Type: Full Time
Categories:
Teaching, College
Required Education:
Doctorate
The Department of Teaching & Learning in the Old Dominion University Darden College of Education and Professional Studies invites applications for the position of a tenure track Assistant or Associate Professor of Early Childhood/Elementary Education beginning July 25, 2023. The Department seeks scholars with expertise in PK-6 curriculum and instruction with experience and/or interest in researching and working with diverse populations in PK-6 public school contexts.  
Duties:
Responsibilities include:
Teaching undergraduate and/or graduate level courses in early learning and development, elementary education, or other areas based on candidate expertise;
Producing scholarly research and publications within the discipline;
Conducting and seeking external funding to support scholarly activities;
Building upon and developing new partnership relationships with PK-6 schools;
Supervising practicum or student teaching experiences in the field;
Mentoring and advising advanced graduate and doctoral students; and
Developing and teaching web-based courses, and integrating instructional technology into the curriculum. 
Institutional Context 
 Old Dominion University
Old Dominion University (ODU) is a metropolitan, public, Carnegie High Research Activity University located in southeastern coastal Virginia. ODU serves its students and enriches the Commonwealth of Virginia, the nation, and the world through rigorous academic programs, strategic partnerships, and active civic engagement. ODU serves approximately 19,000 undergraduate and 5,000 graduate students who come with a rich mix of professional, cultural, and life experience. ODU is a proud minority-serving institution, which employs over 800 full-time faculty members, of which 44% are female and 28% are people of color.  Approximately 25% of ODU's student body is connected to the U.S. military, and the University has been consistently recognized for its efforts to help active-duty personnel, veterans and their families. The University's facilities have seen extensive recent expansion and renovation in academic buildings, arts and athletic facilities, and student housing. 
 The Darden College of Education and Professional Studies
The Darden College of Education & Professional Studies is committed to excellence in teaching, scholarly activities, and service. The College strives to meet the needs of the community while maintaining national and international prominence. It is dedicated to preparing distinguished professionals who become leaders in their fields. The College fulfills its mission through its undergraduate and graduate programs in the fields of education, counseling and human services, exercise science, sports management, recreation, training, fashion, speech-language disorders, instructional and occupational technology, as well as through its many continuing education activities. Its major purpose in its teacher education programs is to prepare teachers and educational leaders who have adequate knowledge of their teaching disciplines, ability to practice state-of-the-art instruction to students of various cultural and socioeconomic backgrounds, and attitudes which promote commitment to teaching and learning as well as lifelong professional growth and development.
How to Apply 
Interested candidates should submit all application materials electronically including a letter of interest, a curriculum vitae, samples of scholarly writing/publications, unofficial graduate transcripts, and names and contact information for three professional references (the application site will solicit confidential letters of recommendation from these individuals if your application moves forward in the search) to https://jobs.odu.edu/postings/17433. For questions concerning the position, please contact Dr. Angela Eckhoff at [email protected]. Review of applications will begin on December 1, 2022 and will continue until the position is filled.
It is the policy of Old Dominion University to provide equal employment, educational and social opportunities for all persons, without regard to race (or traits historically associated with race including hair texture, hair type, and protective hairstyles such as braids, locks, and twists), color, religion, sex or gender (including pregnancy, childbirth, or related medical conditions), national origin, gender identity or expression, age, veteran status, disability, political affiliation, sexual orientation or genetic information. Minorities, women, veterans and individuals with disabilities are encouraged to apply.
Qualifications
Required Qualifications are:
An earned doctorate in early childhood, elementary curriculum and instruction, or closely related area by August 30, 2023
Experience teaching in grades PK-6
Evidence of an emerging research agenda at the assistant level or an established research agenda at the associate level.
Preferred Qualifications are:
University collaborative efforts involving public schools, postsecondary institutions, and agencies;
A demonstrated commitment to diversity;
Participation in program governance and decision-making;
Experience using a variety of technology tools and devices in teaching, including online instruction; and
Experience with and/or a commitment to working in multicultural settings.
Special consideration will be given to applicants with:
Expertise in early literacy and reading instruction and research;
Experience teaching undergraduate and graduate courses;
Experience in securing external funding; and
Active participation in professional organizations.
About Old Dominion University
Old Dominion University (ODU) is a dynamic metropolitan, residential, and research-extensive public institution with a student enrollment of 24,000, including approximately 6,000 graduate students, and a full-time equivalent faculty of over 720 of which 40% are female. The University's primary campus is located in Norfolk, VA, one of the seven cities that make up the historic Hampton Roads region of Virginia. Programs are also offered at three Higher Education Centers in the region and at Distant Learning sites across the state and across the nation. Old Dominion University is an equal opportunity, affirmative action institution. Minorities, women, veterans, and individuals with disabilities are strongly encouraged to apply.
Connections working at Old Dominion University
https://careerforum.naeyc.org/jobs/17770991/assistant-or-associate-professor-of-early-childhood-elementary-education-tenure-track-tenured
Loading. Please wait.
Powered By