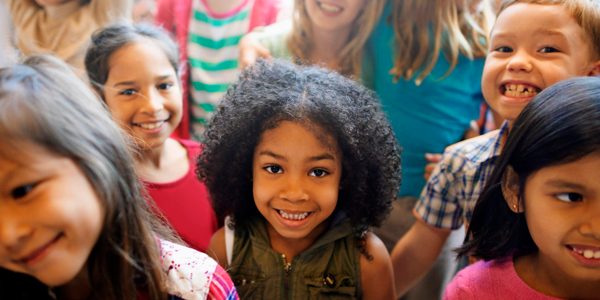 You are here
Job Seekers, Welcome to NAEYC Early Childhood Career Center
Use this area to filter your search results. Each filter option allows for multiple selections.
Vice President, Early Childhood Services
Children's Home + Aid
Details
Posted: 10-Nov-22
Location: Chicago, Illinois
Type: Full Time
Salary: $130,000-$135,000
Categories:
Program Administration
ABOUT CHILDREN'S HOME & AID
Children's Home & Aid engages with nearly 30,000 children, youth and families every year from across the state of Illinois, connecting them to resources at home, in classrooms, and in the community. The agency centers the family in every decision and works to strengthen communities through datainformed, collaborative, and preventative solutions. Its full spectrum of individualized services are designed to address racism, equity, economic mobility and other potential barriers to success. 
THE POSITION
The Vice President of Early Childhood Services all Early Childhood programming at Children's Home & Aid, in Metro Chicago and Central Illinois for children between the ages of 0 to 5 years. VP will set a vision the program in alignment with the agency's strategic plan. They will manage a team of four direct reports. The salary range for this role is $130,000-$135,000.
The ideal candidate will bring most of the following qualifications and skill sets:
• A minimum of ten years of experience in the early childhood or human services field with at least
five years of progressive administrative experience in a Head Start, Home Visiting, and/or Centerbased program serving children between the ages of 0 to 5 years.
• Experience working with diverse program participants and communities that include low-income
populations, bilingual and culturally diverse populations.
• Significant staff management experience in multi-site early childhood and/or Head Start
programs, ideally those with a complex or matrixed staff structure.
• Strong understanding of best practices for a wide range of programs, practices, and emerging
trends in the early childhood sector.
• Must meet all Head Start Performance Standards forstaff holding Director-level positions.
• Demonstrated experience leading inclusive practices for working with diverse populations and
staff, setting practices to engage diverse voices in decision-making.
• Exceptional ability to utilize and translate complex data to demonstrate impact, tell a compelling
story, and inform decisions.
• Collaborative and effective interpersonal skills with a history of building relationships with
colleagues at all levels to lead enterprise-wide strategy; the demeanor to embrace collaborative
problem solving.
• Excellent verbal and written communication skills and the ability to connect effectively with
parents, staff, the community, governmental entities, and funders.
• Experience and comfort with public speaking and the ability to engage varied audiences, including
meeting facilitation, public events, and professional forums.
• A high level of discretion and respect for confidentiality and organizational protocol.
• A demonstrated commitment to inclusion, diversity, equity, and anti-racism with a history of
working effectively and collaboratively with diverse individuals and communities.
• Master's degree from an accredited college or university in early childhood education, education,
family studies, developmental psychology, social work, or a related human services field is
required.
• A valid driver's license is required.
https://careerforum.naeyc.org/jobs/17749548/vice-president-early-childhood-services
Loading. Please wait.
Powered By