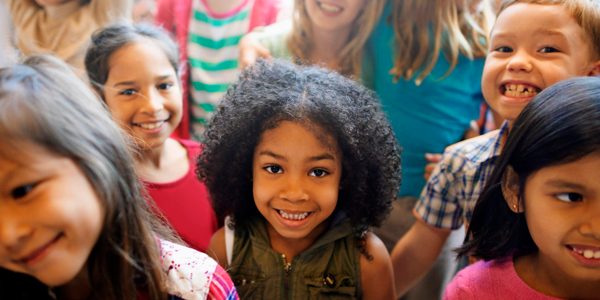 You are here
Job Seekers, Welcome to NAEYC Early Childhood Career Center
Use this area to filter your search results. Each filter option allows for multiple selections.
Details
Posted: 19-Sep-22
Location: Ojai, California
Type: Temp to Full Time
Preferred Education: Some College
Salary: TBD
Categories:
Teaching, 0-5
Preferred Education:
Some College
Oak Grove School, a small pre-K through 12th grade progressive college preparatory school with a small boarding program in Ojai, California, is seeking an experienced and accomplished Preschool teacher. This is a temporary full-time position with the possibility of becoming a permanent teaching position. 
Our preschool program serves children 3-5 years old, five days a week.  We are a play-based program and draw on a variety of modalities including Reggio, Montesorri, Piaget, Waldorf, and RIE.  Special attention is given to create an indoor and outdoor environment that acts as the 3rd teacher, rich with open-ended provocations and natural materials. 
Curriculum is emergent and driven by children's interests and curiosities and supported by teacher provocations and wonderings. Documentation of children's work and ideas helps guide curriculum. Teachers and children create experiences together that inspire discovery and exploration while also building essential skills. Through observing children closely, teachers determine needs, temperament, and readiness for next steps.
There is a special emphasis on social-emotional development in our Preschool program, based on the values of community and empathy. We see children as capable and competent and support them in developing the tools and skills needed to participate in cooperative interactions, to resolve conflicts peacefully, to stand up for themselves and others, and to be active, responsible members of a group.
At Oak Grove, we are committed to fostering in children the sense of well-being and confidence that enables them to appreciate others and instills real understanding across cultures. We offer an inclusive, integrated, caring, and explorative experience that also reflects the philosophical underpinnings of the school as expressed in the Arts of Living & Learning (inquiry, communication, academia, engagement, aesthetics, and care/relationship to self, others, the environment, and the world).
Qualifications:
Minimum of 12 ECE units
Certified in CPR/First Aid
Minimum of 2 years teaching experience in preschool or equivalent
Qualities:
Experience or familiarity with the Reggio Emilia philosophy and approach to learning.
Skills in creating documentation and portfolios
Experience or familiarity with anti bias curriculum
Strong skills in supporting social-emotional growth and facilitating conflict resolution with students, and being in respectful partnership with parents
Familiarity with the philosophy of the school (amongst other things, an inquiry-based approach to education in a non-competitive atmosphere), and an understanding of progressive education will be an asset
Self-motivated, self-disciplined, professional, and energetic
Excellent oral and written communication skills with students, parents, and colleagues
Ability to work as part of a close-knit team
About Oak Grove School
Oak Grove School is a Preschool through High School progressive day and boarding school in Ojai, California. The mission of Oak Grove School is to assist students in developing those qualities of mind, heart, and body that will enable them to function with excellence, care, and responsibility in the modern world. In addition, it is the intention of the school to offer a place where the whole community can inquire together into the perennial questions of humankind and explore an approach to life that is whole, mindful, and intelligent.
Connections working at Oak Grove School
https://careerforum.naeyc.org/jobs/17473687/preschool-teacher
Loading. Please wait.
Powered By