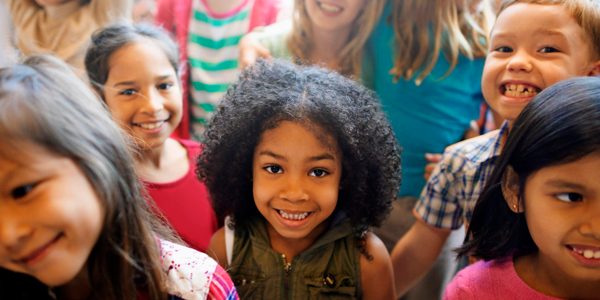 You are here
Job Seekers, Welcome to NAEYC Early Childhood Career Center
Use this area to filter your search results. Each filter option allows for multiple selections.
Details
Posted: 12-Sep-22
Location: Raleigh, North Carolina
Type: Full Time
Preferred Education: 4 Year Degree
Categories:
Curriculum Development/Supervision
Program Administration
Teaching, 0-5
Preferred Education:
4 Year Degree
Do you believe that if you change the beginning of a child's life you can change their whole story?
At Cranfield Academy, we know the power of passionate educators when it comes to unleashing children's potential. We are a community of educators who seek to grow together in our craft knowledge to ensure that we thrive as professionals and our students thrive as learners and citizens.
As part of the Endeavor Schools Family, Cranfield Academy is seeking a dedicated and experienced Preschool Director (School Leader) to provide day-to-day leadership to the school with students ranging in age from infants to early learners at our beautiful campus located in Cary, NC.  We are looking for a passionate leader, who is hungry to learn and ready to collaborate with a strong and amazing team of educators. 
The primary objectives of the School Leader are to inspire positive community interactions, ensure quality care and education of all children, and foster and develop the educational environments and staff. The chosen candidate also will facilitate the implementation of the Project/Play-based curriculum in a safe, healthy and nurturing classroom environment that supports each child's social, emotional and intellectual growth and development, as well as create a family-focused environment that encourages our school community's growth. 
Experience and Education:
A Bachelor's Degree in Education, preferred. Equivalent combination of AA degree, training, and 3-5 years' experience in the field of Education will be considered.
Specific requirements set by minimum state standards and/or accreditation.
A minimum of 3 years of managerial experience with strong performance results.
Proficiency with technology and software applications including current version of MS Office.
May occasionally lift or move up to 50 pounds.
About Cranfield Academy
Cranfield Academy is a member of the Endeavor Schools network. Endeavor Schools is a national network of early childhood programs supported by a team of passionate professionals who trust and celebrate early childhood educators. Our mission is to ensure that every educator and ever child in our care thrives. We know that there is more than one pathway to rich learning. This is why Montessori, Reggio Inspired and Project Based programs all make up our network. We desire for each school to practice its educational model with fidelity. We also know that when we look at the most enduring and promising models of education, we find that each of them share 3 powerful practices. These practices are our 3 academic pillars: Relational Pedagogy, Developmentally Appropriate Practices and Inspiring Learning Environments.
Connections working at Cranfield Academy
https://careerforum.naeyc.org/jobs/17437868/preschool-director-school-leader
Loading. Please wait.
Powered By