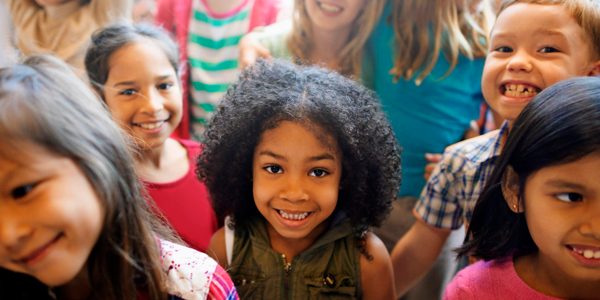 You are here
Job Seekers, Welcome to NAEYC Early Childhood Career Center
Use this area to filter your search results. Each filter option allows for multiple selections.
Toddler Teacher
Kinderberry Hill Child Development Centers
Details
Posted: 07-Sep-22
Location: Edina, Minnesota
Type: Full Time
Required Education: Some College
Salary: $20.00-$21.50 per hour
Categories:
Teaching, 0-5
Salary Details:
Hourly rate based on education and experience.
Preferred Education:
Some College
Additional Information:
2 openings available.
Kinderberry Hill has an exciting opportunity for passionate people who enjoy working with young children!
Our Edina, Minnesota child development center is seeking a creative, talented, and fun-loving toddler teacher. Unlike teaching in a traditional daycare center, we offer a Reggio-inspired, collaborative environment, the freedom to design classrooms and curriculum around the interests of the children, and the opportunity to contribute to our vision of elevating the profession of childcare.
Toddler teachers at Kinderberry Hill are offered a suite of benefits: an inspiring and unique work environment, competitive pay, paid time off, 10 paid holidays, health, dental, and life insurance, 401K matching, childcare discounts, tuition reimbursement and professional development training, and advancement opportunities.
Kinderberry Hill, a locally owned and operated company, has been the premier early learning experience in the Twin Cities' for over 30 years.
E.O.E: This position description is not intended to be and should not be construed as an all-inclusive list of responsibilities, skills, or working conditions associated with this position. While this description is intended to accurately reflect the position's activities and requirements, management reserves the right to modify, add, or remove duties as necessary or desired. E.O.E
Toddler Teacher Requirements: Teachers in our schools must have a CDA, college degree (associates, bachelors, or masters) or a minimum of 16 semester credits towards and early childhood education or and ECE related field. College credits are required.
About Kinderberry Hill Child Development Centers
As the Twin Cities' premier early childhood for over 30 years, Kinderberry Hill has provided the highest quality early learning experiences to Minnesota's youngest learners. Our seven child development schools are staffed with qualified, caring teachers who dedicate themselves to helping each child reach their fullest potential. With a Reggio Emilia inspired approach, we view children as competent, capable, and rich with ideas. We believe children have the right to observe, investigate, and explore the world around them through play. Every child has unique strengths, and our teachers create environments and experiences to make the most of ach child's potential. Our emergent curriculum invites teachers to learn alongside children, encouraging discovery, curiosity, and confidence. All seven of our schools are NAEYC accredited.
Connections working at Kinderberry Hill Child Development Centers
https://careerforum.naeyc.org/jobs/17409692/toddler-teacher
Loading. Please wait.
Powered By