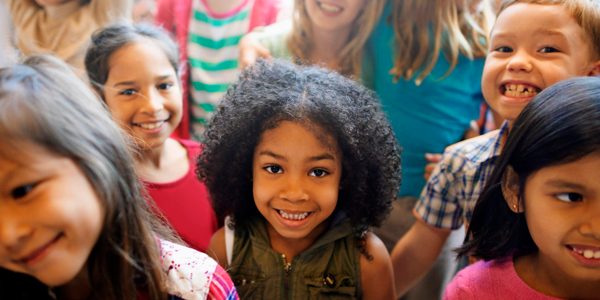 You are here
Job Seekers, Welcome to NAEYC Early Childhood Career Center
Use this area to filter your search results. Each filter option allows for multiple selections.
Preschool Director/Lead Teacher
St. Paul's Lutheran Church ECC
Details
Posted: 21-Jun-22
Location: St. Clair Shores, Michigan
Type: Part Time
Preferred Education: 4 Year Degree
Categories:
Teaching, 0-5
Salary Details:
Salary based on education and experience.
Description:  Program director and classroom teacher for a Christian morning preschool program.
Preschool Director and Lead Teacher
Program Dates: September 2022 - May 2022
Morning Preschool
5 Star Rated Program
HighScope Curriculum
Qualification: Must have a friendly personality, be sensitive to the feelings and needs of others, and be able to relate to children and familes. Must be willing to fulfill responsibilite in accordance wth the program's mission. Must be at least 18 years old and meet the requirements of the Child Care Licensing division of the the Michigan Department of Human Services.
Education: Bachelor's Degree in Early Childhood Education
or Bachelor's degree in Child Related Field with 18 semester hours in Early Childhood Education and 480 hours of experience in the Field of Early Childhood Education
or Associate's degree in early childhood education or child development including 18 semester hours and 480 hours of experience in the Field of Early Childhood Education
or Valid child development associate credential with 18 semester hours and 960 hours of experience.
Special Requirements
2 Semester hours in child care administration
TB Clearance
Current First Aid and CPR
24 hours of training annually
Background Check Including fingerprints
Physical Requirement – Must have ability to:
Lift up to 40 lbs.
Repetitive bending, stretching, and stooping
Climb up and down stairs
Have mobility required to ensure safety of the children
Crouch to a child's height, maintain eye contact at the child's level, and sit on the floor.
Work outdoors in a variety of weather conditions
Have visual and hearing capabilities that allow consistent supervision of children with Child Care Licensing safety requirements
Perform light duty cleaning
Light typing and word processing
Responsibilities will include, but not limited to the following:
Implement daily lesson plans
Plan and prepare the learning environment, setting up learning centers, and preparing needed materials and supplies.
Supervise the children, assistants, and volunteers.
Maintain a neat organized classroom and storage room.
Maintain bulletin boards and an attractive classroom environment.
Maintain confidentiality of records and information of staff and families.
Strict compliance with universal precautions in the classroom and/or when administering first aid.
Keep records up to date, such as attendance, accident forms, and incident forms.
Responsible for reporting and symptoms of child abuse and neglect, abnormal behaviors, injuries, illnesses to, licensing, and parents.
Implement programs, which encourage parent involvement.
Attend Advisory meetings, staff meetings, family nights, field trips, and required training.
Treat children, families, and staff with respect.
Keep daily anecdotal records for each child.
Complete COR assessment and notes for Parent Teacher Conferences.
Conduct two conferences a year on each child.
Compile a portfolio for each child.
Plan large and small group activities.
Send out weekly lesson plans and monthly newsletters.
In charge of garden and playground maintenance.
Write grants for program funding.
Organize fundraisers.
Prepare and submit reports for licensing and MICR.
Send in weekly communicable disease report.
Collect and deposit tuition.
https://careerforum.naeyc.org/jobs/16996852/preschool-director-lead-teacher
Loading. Please wait.
Powered By