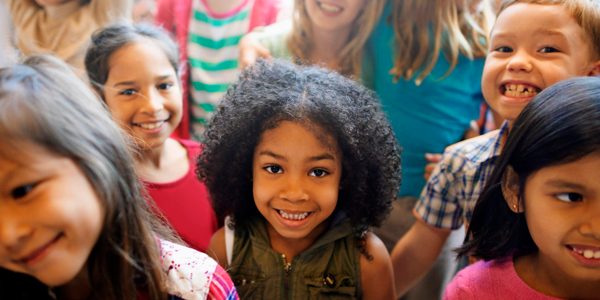 You are here
Job Seekers, Welcome to NAEYC Early Childhood Career Center
Use this area to filter your search results. Each filter option allows for multiple selections.
Details
Posted: 15-Jun-22
Location: Nationwide
Type: Full Time
Required Education: 4 Year Degree
Categories:
Consultant
Additional Information:
Telecommuting is allowed.
Public Consulting Group LLC (PCG) is a leading public sector management consulting and operations improvement firm that partners with health, education, and human services agencies to improve lives by making measurable improvements in organizational performance and processes. Founded in 1986 and headquartered in Boston, Massachusetts, PCG has over 2,500 professionals in more than 60 offices worldwide—all committed to delivering solutions that change lives for the better. The firm has four designated practice areas with extensive experience in all 50 states, clients in six Canadian provinces, and a growing practice in the United Kingdom and Europe. Often combining resources from two or more practice areas, PCG offers clients a multidisciplinary approach to solve their challenges or pursue opportunities. To learn more, visit www.publicconsultinggroup.com.
We are looking for people who are eager to develop solutions that matter. This position will be situated in our Human Services Practice Area, whose mission is to help states, counties, and municipal human services agencies to achieve their performance goals in order to better serve communities.
Reviews and provides expert guidance on early childhood program and system operations for service and efficiency improvements.

Evaluates early care and education programs and makes recommendations for improvements.

Analyzes and interprets federal and state law and regulation and helps operationalize regulations into policy or recommendations for client deliverables.

Assesses best practices and provides technical assistance to early education clients.

Manages small projects, staff and tasks with limited supervision while meeting and exceeding performance expectations.

Facilitates client discussions and project meetings.

Delegates tasks and responsibilities to team members.

Manages daily project functions and client interactions.

Participates in sales motions related to early care and education business lines.

Leads proposal writing teams, including writing sections, coordinating efforts, and preparing proposal submissions.

Prepares other written reports and materials for clients.
Required Skills
Ability to understand both the service delivery system for programs which are administered by states and monitored by federal regulators.

Ability to understand and be an expert in various early care and education state and federal regulations and requirements.

Strong Microsoft Office applications skills, especially data analytics (i.e. ACCESS, SQL, SPSS)

Ability to use sound judgment in completing tasks and to seek guidance when needed.

Attention to detail and ability to work with large data sets with accurate results.

Ability to move projects forward within a specific timeline and budget while working at a detailed level.

Commitment to exceptional client service.

Creative problem-solving ability and a consultancy mindset.

Dedication to accomplishing goals and challenges presented by clients and management.

Ability to interact with various levels of management and with clients.

Flexible, self-starter possessing intellectual curiosity.

Enthusiasm for life-long learning and staying well-informed about current business issues.

Able to follow, critically evaluate, and improve upon current processes.

Excellent business writing skills and ability to make presentations to various audiences.

Ability to recognize issues and identify solutions.
Qualifications
Education: Bachelor's Degree or 5 years' experience required and Master's degree (MPA or government focused MBA) preferred

Experience: 5 years of relevant work experience
About Public Consulting Group
Public Consulting Group, Inc. (PCG) provides management consulting, technology solutions and operational implementation services to help public sector human services, health, education and clients achieve their performance goals and better serve populations in need. Founded in 1986 and headquartered in Boston, Massachusetts, PCG has more than 2300 professionals in 50+ offices around the U.S., in London, England, Montreal, Canada and Lodz, Poland. The firm draws on more than 30 years of consulting to public sector clients to deliver best-practice solutions and measurable results.
Connections working at Public Consulting Group
https://careerforum.naeyc.org/jobs/16969794/early-childhood-consultant
Loading. Please wait.
Powered By