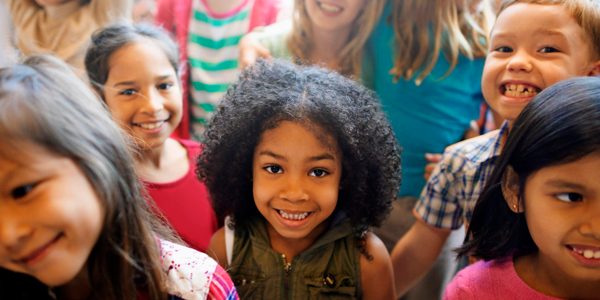 You are here
Job Seekers, Welcome to NAEYC Early Childhood Career Center
Use this area to filter your search results. Each filter option allows for multiple selections.
Details
Posted: 14-Jun-22
Location: Nashville, Tennessee
Type: Full Time
Preferred Education: 4 Year Degree
Salary: $15.00-$18.00/hour
Categories:
Teaching, 0-5
Salary Details:
alary: Based on Education and Experience and $300 Signing Bonus once meet criteria
Additional Information:
6 openings available.
Position Summary: Plan and implement a developmentally appropriate curriculum and environment that follows Creative Curriculum's guidelines & TN-ELD's while meeting the needs of the individual child in accordance with the policies, procedures and philosophy of West End Preschool, DHS licensure standards and NAEYC accreditation regulations.
Knowledge, Skills and Abilities Required:
Education Required: Bachelor's Degree in Early Childhood Education, Childhood & Family Relations, Education or related field preferred. Full time teachers hired that do not have a BS will be required to develop a continuing education plan with the Director. College-level continuing education classes will be required. Must have current CPR & First Aid certifications.
Experience Required: One year experience teaching children in accredited or quality program. Must have prior knowledge of TDHS licensing, ITERS/ECERS and NAEYC Accreditation standards.
Abilities Required: Abilities to make independent decisions and apply established procedures to individual and specific situations pertaining to children in a non-biased manner. Must have effective communication, interpersonal skills; be conscientious and able to efficiently handle multiple tasks. Excellent writing and computer skills needed. Must be able to read, understand and fully implement the standards of our governing bodies, DHS, ITERS/ECERS, NAEYC and Creative Curriculum.
Working Conditions, Physical Demands and Requirements:
Must be able to meet DHS requirements with a medical statement indicating that your general physical and mental condition permits you to direct and actively participate in activities with children, parents and staff.
Must comply with a tuberculosis test.
Must have the physical capacity to quickly and safely evacuate a classroom should the need arise. Must be able to think and move quickly, to remain physically active throughout the day in order to address the needs of children.
West End UMC is an Equal Employment Opportunity Employer.
Must be able to coordinate work, constantly move about, able to stand, walk, sit, use hands to finger, handle or feel, reach with hands and arms (occasionally overhead), stoop, kneel, talk to and hear staff and parent requests, and also occasionally lift or carry or otherwise move and position objects weighing up to 40 pounds.
Loading. Please wait.
Powered By