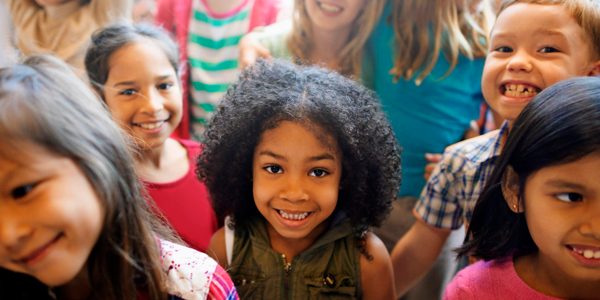 You are here
Job Seekers, Welcome to NAEYC Early Childhood Career Center
Use this area to filter your search results. Each filter option allows for multiple selections.
Details
Posted: 13-Jun-22
Location: New York City, New York
Type: Full Time
Preferred Education: Masters
Categories:
Curriculum Development/Supervision
Program Administration
Teaching, 0-5
Vivvi Early Learning seeks a Head of School for our new upcoming campuses.

The Head of School will be the primary point of contact for families, provide leadership to faculty, and be the expert in resident on matters of child development and programming. The Head of School will oversee the day to day operations of the campus as well as implement an inquiry-based curriculum; this person will assume ultimate responsibility for the enrichment, safety and well-being of all children in our care. A true early childhood expert, the Head of School will be a self-motivated team player who leads by example, inspires collaboration, and fosters an inclusive community.
The Head of School will be responsible for:
Overall School Administration
Leading school operations by developing and overseeing critical systems and processes related to staffing/scheduling, tracking enrollment, etc. as well as leveraging the support of the School Experience Coordinator
Overseeing compliance with state and local regulatory agencies; ensure adherence to applicable health, safety and licensing requirements in partnership with campus-based Education Director
Taking responsibility for P&L and reporting and working closely with Vivvi corporate team to monitor, report on, and support the financial and operational health of the school
Developing and Implementing Curriculum
Ensuring the ongoing delivery of a developmentally appropriate curriculum that honors the Vivvi philosophy of quality education and care while adhering to NYC guidelines
Auditing existing program and implementing evidence-based improvements at regular intervals
Serving as expert-in-residence and coach on matters of pedagogy and child development
Fostering a Strong Community
Supporting in all aspects of relationship-building and enrollment with prospective families
Delivering warm welcome and effective orientation of families new to the school
Maintaining regular and proactive communication with families through both an "open door" policy and scheduled opportunities (e.g., parent coffees)
Providing guidance to families regarding their child's development and make recommendations for evaluation of student speech, behavior, physical and learning needs as necessary
Identifying opportunities for parent education and community-building events; supporting in the planning and execution of such events
Team Leadership & Support
Fostering and promoting Vivvi's inclusive environment throughout all aspects of the school
Providing mentorship to each faculty member, conducting regular performance evaluations with meaningful feedback, and establishing regular and meaningful professional development opportunities
Playing an active role in the recruitment, hiring, and onboarding of new faculty members
Required Qualifications:
A minimum of 10 years in a similar role
Bachelor's degree in Early Childhood Education; Master's degree preferred
NYS Initial or Permanent Teaching Certification birth to 2
Deep expertise in emergent- or inquiry-based curricula and a progressive approach to early childhood education
Knowledge of NYC licensing requirements for early childhood programs and curriculum
Administrative finance and budgeting expertise
Exceptional track record of building positive relationships with families, children, and faculty and staff
Excellent leadership skills including the ability to define goals and motivate staff towards success
Strong interpersonal, written and verbal communication skills including public speaking
Commitment to diversity, equity and inclusion and the ability to communicate across difference
Demonstrated competency with digital tools such as Google Suite, Brightwheel, etc.
Flexibility to work long hours including occasional evening and weekend events
Ability to perform physical activities as described:

Physical demands of this position include sitting and standing for extended periods of time. The employee may frequently move or lift children weighing up to 50 pounds unassisted. Frequent bending at the waist is required, as is kneeling, crouching, squatting, pushing and pulling. Employees must be able to reach overhead as well as above the shoulders and horizontally. Applicants requiring a reasonable accommodation for any part of the application, hiring process, or employment requirements should contact hr@vivvi.co. Determinations on requests for reasonable accommodation will be made on a case-by-case basis.
About Vivvi
Vivvi is a new network of infant & toddler child care and preschools that launched an In Home program in 2020. Vivvi is looking for a team of passionate teachers to implement an inquiry- based curriculum where children's ideas are valued and respected. Our In-Home early childhood education program brings the Vivvi Learning Model into the comfort and safety of a family's home and is brought to life by our trained and experienced teachers. Our educators will be partners in the development of rich thematic units that foster children's curiosity without losing sight of key individual and age-appropriate milestones.
Connections working at Vivvi
https://careerforum.naeyc.org/jobs/16949347/founding-head-of-school
Loading. Please wait.
Powered By