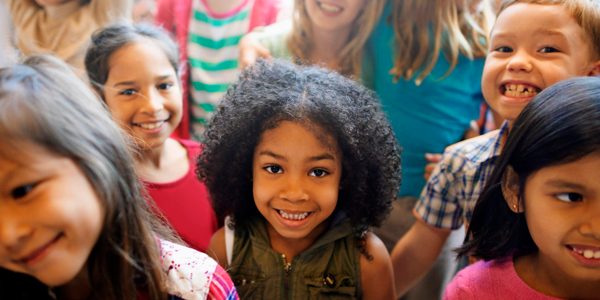 You are here
Job Seekers, Welcome to NAEYC Early Childhood Career Center
Use this area to filter your search results. Each filter option allows for multiple selections.
Early Childhood Education Coordinator, Red Bank NJ
Monmouth Day Care Center
Details
Posted: 08-Jun-22
Location: Red Bank, New Jersey
Type: Full Time
Salary: $50,000
Categories:
Program Administration
Job Description
Assure implementation of the curriculum in the classrooms by visiting and observing classrooms on a daily basis. 
Provides guidance and support to staff with the implementation of the curriculum.
Supervises all classrooms practices including but not limited to lesson plans, room arrangement, daily schedules, identify and prioritize the need for supplies and children's assessments.
Assures adequate classroom coverage in accordance with licensing standards. 
Monitor's students' progress and provide students & staff with assistance resolving any concerns.
Plans and implements and follows up on all center special events.
In conjunction with the Executive Director and classroom staff conduct parent/teacher meetings.
In conjunction with the Executive Director makes referrals to parents for support/assistance from outside agencies.
Develop annual calendar of staff trainings and submits to Executive Director for approval.
In conjunction with the Executive Director evaluates classroom staff.
Identify training needs, setting goals and implement training plans.
 Conduct head teacher and teacher assistance meetings/trainings. 
Plans prep coverage for teachers.
Conduct tours for prospective families on an as needed basis.
Ensures the safety and wellbeing of the children, staff and volunteers. 
Becomes proficient in Procare Engage Application and software systems.
Input family data in Procare.
Participate in Program Committe meetings.
Assumes other duties as assigned by the Executive Director.
Requirements
New Jersey Standard Certificate for Early Childhood Education (Preschool-3rd Grade, P-3)
Bachelor's Degree in Early Childhood Education, Childhood Education, Phycology or any related field.
Master's degree in related field.
Creative Curriculum experience
Teacher Strategy Gold experience
Minimum of 2 years working in the Childhood Education program.
Minimum of 2 years supervisory experience.
About Monmouth Day Care Center
Monmouth Day Care Center-Mission is: to Nurture. The center serves families seeking quality childcare without regard to race, religion or economic status. OUR IMPACT: Monmouth Day Care Center serves children from 2 months to 5 years in age who come from families with diverse socioeconomic backgrounds. Tuition assistance contracts are maintained with the New Jersey Department of Human Services. Tuition based on a sliding fee scale is available to families who do not qualify for government support.
Connections working at Monmouth Day Care Center
https://careerforum.naeyc.org/jobs/16932251/early-childhood-education-coordinator-red-bank-nj
Loading. Please wait.
Powered By