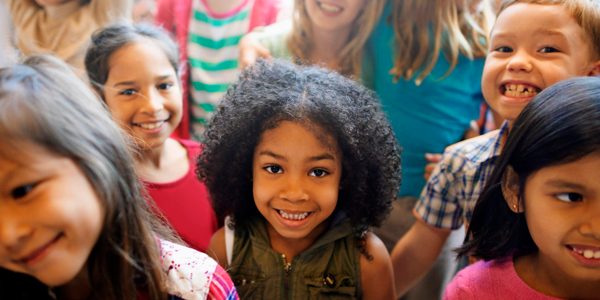 You are here
Job Seekers, Welcome to NAEYC Early Childhood Career Center
Use this area to filter your search results. Each filter option allows for multiple selections.
Early Childhood Educator - Cyert Center for Early Education
Carnegie Mellon University
Details
Posted: 06-Jun-22
Location: Pittsburgh, Pennsylvania
Type: Full Time
Categories:
Teaching, 0-5
The Cyert Center was founded in 1971 by working parents, for working parents. Since then, we have grown to a program that serves 125 children. The Cyert Center has always been a community committed to the highest quality care and education for infants, toddlers, and young children. We believe that all children are thinkers, researchers, and problem solvers. Our program revolves around valuing the development of relationships, open dialogue, and collaboration, which we believe supports the development of strong relationships between all members of this community—children, parents, and educators and the communities beyond these walls.
The Early Childhood Educator has a passion for early childhood education, is a lifelong learner, demonstrates commitment to the Center's philosophy of the Reggio Emilia Approach and Developmentally Appropriate Practice, and upholds the NAEYC code of ethics. You will be responsible for providing a nurturing, consistent, developmentally appropriate environment that meets the cognitive, emotional, social, and physical needs of young children. You will develop and maintain parent relationships, and collaborate effectively with colleagues.
The Cyert Center for Early Education is a vital part of Carnegie Mellon University (CMU).  As a CMU staff member, you have access to many of the university's resources and benefits programs. This includes offerings to support health and wellness, financial and other needs. CMU offers options for medical, prescription, vision, and dental plans. You will have access to many financial benefits like retirement savings, spending accounts, tuition benefits, family care benefits, free Port Authority usage, university discounts, and athletics facilities. Lastly, you will granted a generous time away from work package which includes PTO, holidays, and floating holidays.

Core responsibilities will include:
Child Education and Care - Along with the educational team, educates and cares for young children, fostering their individual growth and development

Program Development and Curriculum Delivery - Organizes a cohesive program and communicates the Center's philosophy (Reggio Emilia Approach and Developmentally Appropriate Practice)

Team Building and Collaboration - Values collaboration and teamwork to co-create a curriculum that uses inquiry-based teaching strategies with an emphasis on collaborative learning

Compliance and Safety - Adheres to The Department of Public Welfare licensing regulations and The National Association for the Education of Young Children's accreditation standards.

Family Engagement - Develops regular, on-going, two-way communication with parents about children's experiences, development, and learning, and participates in planning, organization and dialogue/presentation for parent meetings.

Professional Development - Commits to best practices and continued professional development and growth, earning twenty-four (24) hours of required professional development annually.
You will demonstrate a passion for early childhood education and love of learning; ability to collaborate with other early childhood educators and accept feedback; respect for children and families and ability to show authenticity in all relationships; high energy level; ability to be creative, flexible, and enthusiastic; effective interpersonal skills necessary to work with young children, parents/guardians, other staff, and the campus community.

Inclusion, collaboration and cultural sensitivity are valued competencies at CMU. Therefore, we are in search of a team member who is able to effectively interact with a varied population of internal and external partners at a high level of integrity. We are looking for someone who shares our values and who will support the mission of the university through their work.


Qualifications
Bachelor's Degree in Early Childhood Education, Child Development, Psychology, Elementary Education, Special Education, or related field required
One (1) or more years' experience in a full-day early childhood program
Teaching Certificate preferred
Knowledge of Reggio Approach through classwork, workshops, and/or seminars; participation in workshops and seminars on Early Childhood Education; and experience presenting at conferences, workshops, and seminars preferred
Background clearances as required by Pennsylvania Act 153
Physical Requirements:
Full range of body motion needed and change positions/have the mobility to interact with young children

Must be able to provide supervision and monitor safety visually and auditory in the classroom and on the playground, without breaks in consciousness

Must be able to lift and carry children up to 40 pounds, as well as move light furniture and play materials, and push a group stroller carrying 4-6 infants and toddlers

Must be able to stand for long periods of time and sit on the floor

Must pass a pre-employment physical exam for clearance to meet the physical requirements listed above
Requirements
Successful background check

Child Protective Clearance
CMU's COVID-19 Vaccination Requirements: As a condition of employment, Carnegie Mellon University requires all staff and faculty working in the United States to be fully vaccinated, including a booster when eligible, against COVID-19. Prior to commencement of employment, new hires in the United States must provide proof of vaccination or obtain an approved exemption. (Exemptions may be requested for medical reasons or for religious or strong moral or ethical conviction.) Those granted an exemption must comply with all applicable COVID-19 mitigation requirements. The most up-to-date information on CMU's COVID-19 mitigation requirements can be found here: Minimum Requirements to Return to Campus.
About Carnegie Mellon University
If your heart is in your work, come work with us. Carnegie Mellon University isn't just one of the world's most renowned educational institutions – it's also a hotspot for some of the most talented doers, dreamers and difference-makers on the planet. When you join our staff, you'll become an important part of our mission to create a healthier, safer and more just life for all. No matter what your role or location, you'll connect and collaborate with dedicated, passionate colleagues – and you'll have the satisfaction of delivering work that truly matters. At Carnegie Mellon, an unshakeable commitment to diversity, equity and inclusion is woven into all aspects of our campus culture. We cultivate a vibrant, welcoming environment where everyone is valued and encouraged to contribute and achieve. In addition to competitive benefits and a robust support network, you'll have access to many tools and resources to sharpen your abilities and professional skills, as well as opportunities to engage and share perspectives with a dynamic and inspiring community of uniquely talented staff, faculty, students and alumni.
Connections working at Carnegie Mellon University
https://careerforum.naeyc.org/jobs/16927329/early-childhood-educator-cyert-center-for-early-education
Loading. Please wait.
Powered By