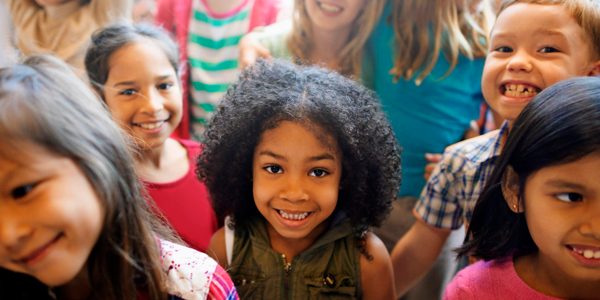 You are here
Job Seekers, Welcome to NAEYC Early Childhood Career Center
Use this area to filter your search results. Each filter option allows for multiple selections.
Details
Posted: 03-Jun-22
Location: EVANSTON, Illinois
Type: Full Time
Required Education: 4 Year Degree
Salary: $58,873.21-$90,274.71/annually
Categories:
Program Administration
Teaching, 0-5
Teaching, K-3
Salary Range: $58,873.21-$90,274.71/annually 
*Starting salary is dependent upon qualifications, but in most cases is no higher than the midpoint for range.
NATURE OF WORK:
Under the direction of the Recreation Manager and/or his/her designee, this position is responsible for providing a safe and developmentally appropriate year round preschool/playschool program in accordance with all policies and procedures. They must ensure the development and safety of these children in accordance with policies. They will also provide preschool instruction; including planning and leading of games, small group projects and innovative activities for these children.  This position will be responsible for the supervision of a program supervisor, preschool instructors, program assistants and volunteers working in the programs. At other times, the position may assist with the development, coordination and implementation of general Recreation programs for the community.
Performance is reviewed through observation, completion of projects, reports and meetings.  Guidance is provided through the City Code, departmental policies, City operating practices and procedures, and other resources as applicable to the specific project assigned.  Work is evaluated annually with respect to programming initiatives, problem-solving ability, customer service, research and analytical skill, written and verbal communication skills, and performance in accordance with this classification standard.
ESSENTIAL FUNCTIONS (Specific assignment will include some or all of the following):
Develops, plans, schedules, coordinates and implements

the child care and education programs including DCFS Licensed year round preschool, an after school program, and camp programs

.

Responsible for ensuring program masters are entered and updated as needed for all childcare and education programs.

Ensures that program spaces are being properly maintained for operations.

Ensures compliance with Illinois Department of Human Services, Illinois Department of Children & Family Services, and other state agencies regarding preschool requirements.

Recruits, interviews, and recommends part-time staff, seasonal staff, and volunteers for programs. 

Coordinates Illinois Department of Human Services reimbursement payments.

Trains, supervises, and evaluates employees and volunteers.

Maintains personnel files and professional development records of preschool program and program staff.

Supervises record-keeping activities of preschool staff.

Provides ongoing mentoring and coaching to preschool program staff through spending time in classrooms to introduce and support new ideas, strategies, etc.
Establishes and maintains a relationship of mutual trust and good communication with program participants, their families, community and schools.

Prepares and/or obtains contractual agreements from outside service providers. 
Answers questions from 311, customer phone calls, emails, questions, comments, and concerns.  

Works with City's Citizen Engagement Division on social media announcements, marketing brochures, flyers and promotions for programs.

Assists with developing, executing, implementing, and adhering to annual budget, strategic and operational plan for the department.

Develops, prepares, monitors and evaluates program offerings including scheduling program sites, establishing program descriptions and monitoring program progress.

Works to develop collaborative partnerships with the local school districts

and community organizations that offer resources and initiatives to support children and families including but not limited to Childcare Network of Evanston, Northwestern, Oakton, and the Evanston Public Library.

Prepares specifications for new

equipment and material and to recommend items for purchase.

Attends trainings and conferences to enhance personal development and gain knowledge of new preschool initiatives.

Establishes and implements strategies for classroom management and an inclusive learning environment for all participants and their families.

Ensures that all employees and volunteers under his/her direction are practicing excellent customer service, and that all policies and procedures are properly implemented

Performs other duties as assigned.
MINIMUM REQUIREMENTS OF WORK:
Must possess a bachelor's degree in Early Childhood Education, Education, Child Development, or a substantially similar area from an accredited college or university. Required coursework must include 18 semester (or 27 quarter hours) in courses related to child care and/or child development, elementary education, physical education, recreation, camping or other related fields, including courses related to school-age children (transcripts must be attached to substantiate coursework).

Must possess three (3) or more years of progressively responsible experience working directly with children in a childhood development program and must possess one (1) or more years of work experience in a supervisory capacity.

Possession of a State of Illinois Professional Educator License with Early Childhood Teaching Endorsement preferred.

Must possess a valid driver's license and a safe driving record.

Must be willing and able to obtain First Aid/CPR certification and food service sanitation license within 45 days of employment.

Knowledge, Skills, and Abilities in the following areas:

Thorough understanding of compliance with the center's rules as well as state laws and regulations pertaining to a licensed preschool program.

Ability to apply principles of rational systems to solve practical problems and deal with a variety of concrete variables in situations where only limited standardization exists; to interpret a variety of instructions furnished in written, oral, diagrammatic, or schedule form.

Ability to add, subtract, multiply, and divide all units of measure; to perform the four operations with like or common decimal fractions; to compute ratio, rate, and percent; to draw and interpret bar graphs; to perform arithmetic operations involving all American monetary units.

Ability to perform budget analysis for trends and expenditure predictions.

Ability to read manuals (safety, instructional, etc.), professional and technical journals, financial reports, legal documents, newspapers, and encyclopedias.

Ability to prepare work assignments, research issues, summaries, letters and memorandum, and reports using prescribed format and conforming to all rules of punctuation, grammar, diction, and style.

Ability to give verbal direction to subordinates, communicate effectively with co-workers and supervisors, and to speak extemporaneously on a variety of subjects.

Ability to use a variety of computer software applications relate to the work, including general word processing and spreadsheets.

Ability to work flexible hours.
PHYSICAL REQUIREMENTS OF WORK:
The position is typical of an office setting. The ability to work in a primarily sedentary position, with the ability to occasionally use force to exert up to 50 pounds. The ability to lift, carry or otherwise move objects, books, materials, etc. using up to 20 pounds of force frequently, and/or a negligible amount of force constantly to move objects. The employee is subject to inside environmental conditions, protection from weather conditions, but not necessarily from indoor temperature changes.
SUPERVISION: Work is performed under the general direction of the Recreation Manager or designee as specific projects assignments and through general goals and objectives set by the department and overall City management. The employee is responsible for prioritizing problems or situations. Work is evaluated annually with respect to coordination duties, problem-solving ability, customer service, written and verbal communication skills, and performance in accordance with this classification standard.
PUBLIC CONTACT:
The Preschool Program Coordinator has regular contact with the public, other departmental employee and supervisors.
To apply for this position, please apply online at www.cityofevanston.org on or before the closing date of June 20, 2022.
Chosen candidates will be required to provide proof of licenses, certifications, and education required for this position. Candidates will also be subject to qualifying pre-employment processes, including medical examination, drug/alcohol screen, employment verification, and criminal background check.
The City of Evanston is an equal opportunity employer and ensures against discrimination in employment on the basis of a person's race, color, sex, age, religion, disability, national origin, ancestry, sexual orientation, marital status, parental status, military discharge status, source of income, housing status, or gender identity. The City of Evanston is also committed to accessibility for persons with disabilities. Any person needing mobility or communications access assistance should contact Human Resources at 847-866-2916 (voice) or 847-448-8052 (TTY).
About City of Evanston
Welcome to the City of Evanston, home to approximately 75,000 residents and located just north of of Chicago. Bordering Lake Michigan and home to Northwestern University and Rotary International, Evanston's unique beauty and character delights visitors and residents of all ages. With a vision to create the most livable city in America, Evanston celebrates the diversity of its opportunities and residents.
Connections working at City of Evanston
https://careerforum.naeyc.org/jobs/16913982/program-coordinator-preschool-director
Loading. Please wait.
Powered By