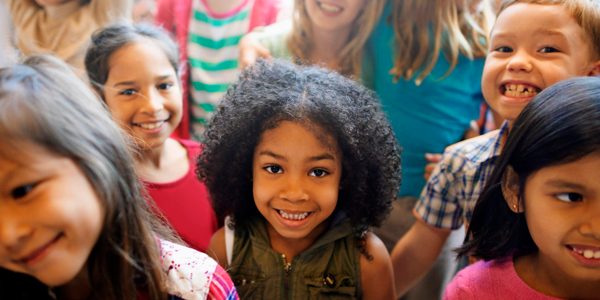 You are here
Job Seekers, Welcome to NAEYC Early Childhood Career Center
Use this area to filter your search results. Each filter option allows for multiple selections.
Details
Posted: 02-Jun-22
Location: Washington, D.C.
Type: Full Time
Categories:
Teaching, K-3
Working in cooperation with the fellow Teacher, this position provides, through open communication with other staff, a high quality, professional childcare service to the children of AU students, staff and faculty; while also serving as an educational resource for university students and faculty. Duties include: planning, implementing and evaluating a developmentally appropriate educational program for children ages 2½ to 6 years old.
Essential functions include, but are not limited to:
Classroom Duties: Reflect with fellow teacher to assist in the planning and implementation of a developmentally appropriate preschool program. Implement plans for Teacher's small group activities.

Staff Duties: Attend and participate in all classroom team meetings for monthly planning, small group activities, and reflective problem solving. Attend all staff meetings and contribute to both discussions and problem solving sessions.

Supervisory Duties: Supervise FWS students and interns and guide positive involvement with the children by modeling appropriate behavior and mentoring them in their classroom activities. Complete year-end evaluation of FWS students.

Administrative Duties: Maintain both anecdotal and portfolio records for each child in the teacher's small group.

Parent Duties: Establish positive communication with parents on daily basis. 

Other Duties: Attend CDC Potluck events twice each year as scheduled.
Requirements:
Bachelor's degree in Early Childhood Education, or a related field, plus a minimum of 24 semester credit hours in Early Childhood Education or obtain a credential verification certification issued by DC Office of State Superintendent of Education (OSSE) no later than December 2023 to verify OSSE's ECE Teacher's requirements are satisfied.

Position requires certification in Childhood First Aid and certification in Childhood CPR.

This position requires ability to complete professionally written reports on children's development for parents, staff psychologist and other educational and therapeutic referrals.

Hiring offers for this position are contingent on successful completion of a background check.
About American University
The Child Development Center (The Center) provides high-quality education and care for children 2-1/2 to 6 years of age. Our core mission is to offer a developmentally appropriate educational program for pre-school children, while supporting the family unit within the campus community, as well as the overall educational mission of the university. The Center provides primary family caregivers within the AU community opportunities to pursue a university education or career; support for their families with a high-quality early childhood education; as well as an educational experience for university students interested in early childhood education and parenting.
Connections working at American University
https://careerforum.naeyc.org/jobs/16907168/cdc-teacher-17887
Loading. Please wait.
Powered By