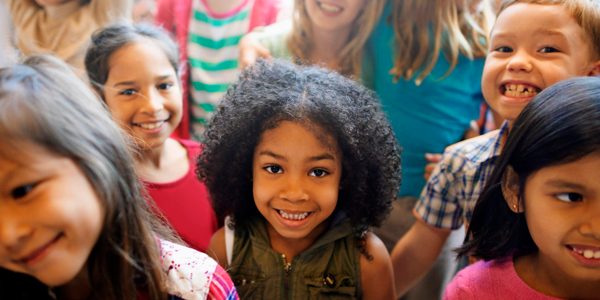 You are here
Job Seekers, Welcome to NAEYC Early Childhood Career Center
Use this area to filter your search results. Each filter option allows for multiple selections.
Director, Integrated Early Learning Center Demonstration Project
Kennedy Krieger Institute
Details
Posted: 02-Jun-22
Location: Baltimore, Maryland
Type: Full Time
Required Education: Masters
Categories:
Program Administration
The Director, Integrated Early Learning Center Demonstration Project will understand and be committed to the overall vision, mission, and goals of the demonstration project. The Director works cooperatively with Kennedy Krieger Institute across all programs and departments, Maryland State Department of Education (MSDE), and evaluation team consultants on implementation, evaluation, and sustainability of the project.
Responsibilities
Oversees all aspects of project development, training/supervision of staff, financial management, fundraising, enrollment, and facilities.
Facilitates efficient program operations and ensures adherence to stated philosophy, mission, and goals.
Oversees care, safety, and well-being of staff, enrolled children, their families, as well as community stakeholders.
Networks with the community residents, community associations, and Kennedy Krieger Institute community programs, service providers, and funders.
Prepares statistical and programmatic reports as needed.
Attends and actively participates in Kennedy Krieger Early Childhood Education Department and Institute, MSDE, and evaluation meetings.
Must hold and maintain CPR certification.
Must hold and maintain certification in Special Education –Infant/Primary (birth –grade 3).
Master's degree in Special Education required.
A minimum of 5 years of program management experience is required.
A minimum of 7 years of special education experience is required.
A minimum of 5 years of experience working with families required.
About Kennedy Krieger Institute
Located in the Baltimore-Washington, D.C., region, Kennedy Krieger Institute is internationally recognized for improving the lives of tens of thousands of children, adolescents and adults with neurological, rehabilitative or developmental needs through inpatient and day hospital programs, outpatient clinics, home and community services, education, and research.
Connections working at Kennedy Krieger Institute
https://careerforum.naeyc.org/jobs/16907074/director-integrated-early-learning-center-demonstration-project
Loading. Please wait.
Powered By