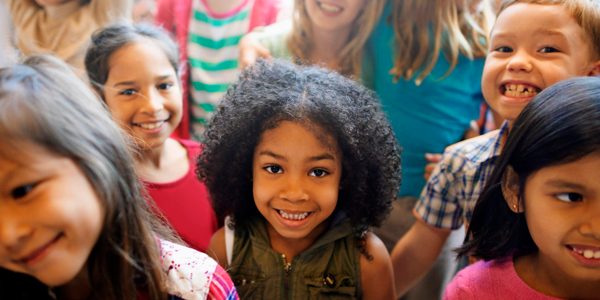 You are here
Job Seekers, Welcome to NAEYC Early Childhood Career Center
Use this area to filter your search results. Each filter option allows for multiple selections.
Details
Posted: 21-Jun-22
Location: Venice, Florida
Type: Full Time
Preferred Education: 4 Year Degree
Salary: $45,000-$55,000
Categories:
Program Administration
Salary Details:
Excellent Benefits
The Early Learning Academy Director is responsible to plan, organize, implement, coordinate, and control services of the early learning program, exercising independent judgment and decision-making authority as delegated, including budget, policies, procedures, and staff supervision. Under the direction of the Executive Director of Early Learning, the Director operates the program in conformance with institutional regulations and state licensing provisions. Responsibilities include the overall management of the Academy's early learning program and its operation, facilitating, planning, and coordinating of the children's educational programs and activities in alignment with the organization's strategic objectives for Youth Development.
ESSENTIAL FUNCTIONS:
Ensures the appropriate application of curriculum in all classrooms and collaborates with ED of Early Learning to identify industry trends.
Oversees social, academic, and emotional development of the students
Develops and implements program operating policies and activities as required and develops cost estimates for future program needs.
Expends budgeted funds according to association guidelines; responsible for ensuring that program operates within budgetary parameters established; if circumstances cause the budget to exceed or create the potential for the budget to be exceeded, plans, and implement cost reduction strategies.
Identifies, plans, develops, schedules, and provides in-service training and evaluation of Early Learning Academy staff.
Ensures that the academy location and staff conform to federal, state, and local rules, regulations, and licensing requirements and fosters positive relationships with appropriate agents.
Recruits and schedules children for the academy location; maintains accurate records on children enrolled in the program to include their development, attendance, immunization, and general health; conducts program registration, and maintains appropriate files and waiting lists.
Prepares reports to all required agencies to ensure the safety and well-being of all children cared for at the location.
Confers with parents on a regular basis to discuss the development of their enrolled children.
Conducts marketing campaigns, maintains public relations with parents and prospective clients.
Prepares and maintains administrative and business reports and records of the location; records all fee payments and prepares billing late payments and follow-up actions when necessary; reviews income and expense, statistical, and budget status reports to develop and maintain sound financial status of program; analyzes problems in these areas and makes recommendations to resolve them or take corrective action; prepares billing reports on child care center use.
Implements contracts with funding agencies.
Assists staff in preparing for and presenting early childhood programs and activities; directs the organization and follow-up of special activities such as off-campus field trips; assists as necessary with duties of instructional assistants.
Ensures that problems encountered by staff are resolved; alter policies or procedures to ensure smooth operation of program.
Collaborates with other association Early Learning Academy Directors and Assistant Directors to foster a culture of sharing and open communication.
Conducts team meetings to provide an opportunity for sharing of knowledge, feedback, and learning.
Responsible for upholding all staff safety requirements including cleaning protocols throughout the day, as required by my department.
Orders and maintains program supplies and equipment.
QUALIFICATIONS:
Three or more years of Early Childhood Education experience.
Bachelor's degree in Early Childhood Education or closely related field of study preferred.
Bilingual preferred but not required
Ability to direct all operations through volunteer development, supervision of staff, development and monitoring of branch budget, marketing and public relations, and program development.
Experience in management and development of volunteer involvement; ability to recruit top community leaders.
Ability to relate effectively to diverse groups of people from all social and economic segments of
the community.
Proven track record of developing authentic relationships with others.
Ability to establish and maintain collaborations with community organizations.
Successfully complete DCF background screening requirements as well as meet the association policies on background screening.
CERTIFICATIONS AND TRAINING REQUIREMENTS:
Florida Childcare Director credential
Infant/child CPR & First Aid
Annual completion of YMCA Blood Borne Pathogens training
Annual completion of YMCA Child Sexual Abuse Prevention class
Staff Safety Requirements/Cleaning Protocols
Additional training classes as recommended
About YMCA
The YMCA of Southwest Florida has several Early Learning Academy programs across Southwest Florida.
Connections working at YMCA
https://careerforum.naeyc.org/jobs/16897713/ymca-early-learning-academy-center-director
Loading. Please wait.
Powered By