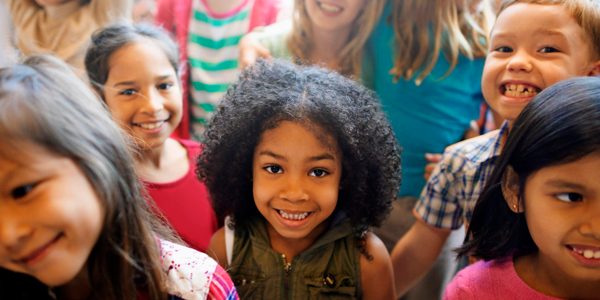 You are here
Job Seekers, Welcome to NAEYC Early Childhood Career Center
Use this area to filter your search results. Each filter option allows for multiple selections.
Program & Compliance Coordinator
St. Louis Community College
Details
Posted: 13-May-22
Location: Bridgeton, Missouri
Type: Full Time
Preferred Education: Masters
Salary: 46,019
Categories:
Teaching, 0-5
Primary Duties Performed:
• Maintains training and professional development records for the director to ensure compliance with licensing and accreditation standards.
• Maintains state-required student, staff, and child health records for the director to ensure compliance; provides the director with data to complete college, state, and federal records and reports.
• Plans emergency drills in coordination with STLCC police; represents the CDLC on the campus Emergency Response Team.
• Instructs all staff, college students, and volunteers on FCSR and fingerprint procedures; collects all documents; prepares records for the state; and obtains all eligibility letters prior to providing clearance to interact with children.
• Implements operational practices and protocols to ensure a safe and healthy environment for children, ensuring all licensing and accreditation standards are met.
• Maintains inspection and safety records for the director.
• Supports the director in identifying grant opportunities and keeps records and/or provides data related to awarded grants.
• Maintains an up-to-date CDLC webpage.
• Coordinates with parents, teachers, assistant manager, and the center kitchen staff to meet medical/nutrition needs of children and maintains documentation as needed for reports and records; shares medical/nutrition/allergy information for children with manager and director.
• Works with the director to plan and implement staff professional development.
• Maintains the DRDP documentation utilizing the Learning Genie app, including creating new child profiles; updating rating periods; assigning and reassigning children to appropriate classrooms; and reporting gaps, errors, and omissions to the manager.
• Organizes and maintains records from all staff CPR Pediatric First Aid training and coordinates this training for CDLC professional development days.
• At the request of the director, may serve as the manager on duty in the absence of the manager or assistant manager at the CDLC or may serve in a classroom in an emergency situation.
• Performs other job-related duties as assigned.
Required Qualifications:
• Bachelor's degree in Early Childhood, Child and Family Development, or similar area
• Five years of full-time experience in a licensed childcare center
https://careerforum.naeyc.org/jobs/16809798/program-compliance-coordinator
Loading. Please wait.
Powered By