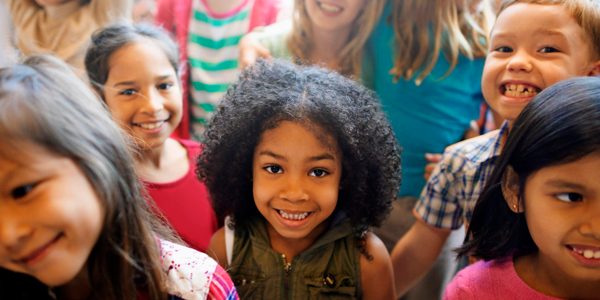 You are here
Job Seekers, Welcome to NAEYC Early Childhood Career Center
Use this area to filter your search results. Each filter option allows for multiple selections.
Director, Iowa State University Child Development Laboratory School
ISU Child Development Laboratory School
Details
Posted: 12-May-22
Location: Ames, Iowa
Type: Full Time
Preferred Education: Masters
Salary: $61,298-$74,579
Categories:
Program Administration
The Child Development Laboratory School is currently seeking applications for Program Director. This position will be responsible for the overall administrative operations including developing and maintaining fiscal reports, budget and projections, facilities, annual program reports and accreditation reviews. This position also supervises Lab School teachers and staff, who provide early care and education to children birth to age 5, including children with special needs for inclusive programming; maintains child care licensing; serves on department/college committees; and teaches department undergraduate courses. 

The school is accredited by the National Association for the Education of Young Children (NAEYC) and maintains an Iowa Quality Rating System (IQ4K) rating of level 5.   

The successful candidate will possess the ability to work cooperatively with a diverse group of faculty, staff, university students and parents.
Responsible for managing the overall operations a high-quality early care and education program in the university setting, including fiscal management, supervision and leadership of staff, oversight of the ISU student experience as a practicum and observation site, and includes undergraduate teaching responsibilities, as assigned.    

The Child Development Laboratory School at Iowa State University is part of the Department of Human Development and Family Studies in the College of Human Sciences at Iowa State University and offers exceptional care and education for young children.  Since 1924, our staff has been providing rich learning environments, multicultural classrooms, and high standards of education to infants, toddlers, and preschoolers and is a top-rated early childcare facility.
Required Minimum Qualifications:
Bachelor's degree and 5 years of related experience
Preferred Qualifications:
Master's degree in related field w/minimum 24 early childhood education credit hours
3 years of full-time experience as an early childhood program administrator
9 college credits in business/program administration or a principals credential
Experience providing formal supervision and training
Early Childhood Education Licensure
Experience that demonstrates familiarity with NAEYC and IQ4K accreditation
Experience with program quality, early childhood curriculum, and assessment
Experience teaching at the college level
About ISU Child Development Laboratory School
The Iowa State University Child Development Laboratory School in the Department of Human Development and Family Studies in Ames, Iowa is looking for a Director to support our mission to provide students with a hands-on experience working with and observing young children while serving as a model early childhood education program for young children, including those with disabilities, and their families.
Connections working at ISU Child Development Laboratory School
https://careerforum.naeyc.org/jobs/16804113/director-iowa-state-university-child-development-laboratory-school
Loading. Please wait.
Powered By