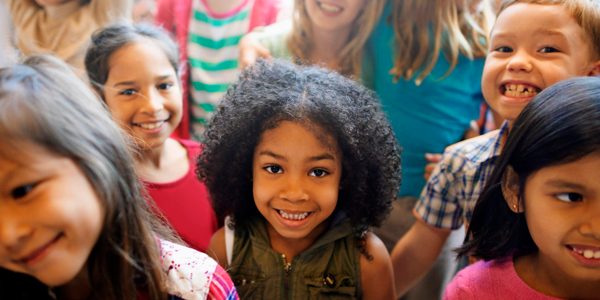 You are here
Job Seekers, Welcome to NAEYC Early Childhood Career Center
Use this area to filter your search results. Each filter option allows for multiple selections.
Assistant Director, Early Childhood Education ($2,000 Sign-On Bonus)
Martha's Table
Details
Posted: 12-May-22
Location: Washington, D.C.
Type: Full Time
Required Education: 4 Year Degree
Salary: $63,392 - $84,035
Categories:
Program Administration
Effective September 27, 2021, all Martha's Table employees, interns, subcontractors, and volunteers are required to be fully vaccinated against COVID-19 or undergo weekly testing. This includes staff members who are working remotely, hybrid, or in person. This requirement applies to all new hires starting on or after September 27, 2021. To be in compliance, new hires should have received their both shots of either Pfizer or Moderna, or one shot of Johnson & Johnson, a booster,  and provide their proof of vaccination card to Human Resources prior to their start date. 
Martha's Table is an equal opportunity employer. Applicants who are unable to be vaccinated for religious or medical reasons should contact Human Resources (hr@marthastable.org) as soon as possible to engage in the interactive process and explore what, if any, reasonable accommodations Martha's Table is able to offer.
SIGN-ON BONUS
If you are hired as Assistant Director, Early Childhood Education you will be eligible for a $2,000 signing bonus, payable in two installments, as follows:  (1) a one-time, taxable bonus payment of $700 after 30 days of employment with Martha's Table, and (2) a one-time, taxable bonus payment of $1300 upon successful completion of the 90-day introductory period.
ABOUT MARTHA'S TABLE
At Martha's Table, we believe that every Washingtonian deserves the opportunity to thrive. For over forty years, we have worked to support strong children, strong families, and strong communities by increasing access to quality education, health and wellness, and family resources.
Together, we are "One MT."  This means we work across all three of our locations to support our shared mission. In all that we do, we exemplify our four core values of respect, compassion, teamwork, and accountability. These values -- and our commitment to "white glove service" -- guide how we engage with the communities we stand alongside and how we work together as a team. When you come to Martha's Table -- as a guest or as a team member --  you are valued and you deserve our very best.
In order to be the best version of MT, we are deeply committed to equitable practices. We apply the principles of diversity, equity, and inclusion in providing programming and services; in creating our Board; in partnerships and procurement; and in hiring, training, and advancing our team members.
We invest in our team members' personal and professional goals through our "STEP" program, which provides financial support for professional development in the following areas, regardless of tenure: 
Tuition Reimbursement - Martha's Table will reimburse employees, on a tax-free basis, up to 12 credit hours per fiscal year - up to the University of MD's in-state tuition.

Professional Development - Up to $2,000 per fiscal year - to include professional memberships.

Unlocking transcripts - One-time benefit of up to $1,500 to access transcripts from previously attended institutions.
POSITION OVERVIEW
The Assistant Director, Early Childhood Education leads, coordinates, and monitors the safe and effective daily operations of our Education program in alignment with the regulations and standards set by the Office of the State Superintendent of Education (OSSE), the Office of Head Start (OHS), and the National Association for the Education of Young Children (NAEYC). The Assistant Director collaborates with the Director on programmatic and strategic plans, assists in the physical, cognitive, and social-emotional development of the children, evaluates staff in order to formulate professional development plans, advises families and directs parent events, and coordinates program initiatives centered around staff wellness and morale in order to minimize turnover and maintain overall team satisfaction. The Assistant Director, Early Childhood Education is one of two Assistant Directors who deputize for the Director in their absence.
POSITION DUTIES & RESPONSIBILITIES
Coordinate daily operations of the Education program, including: determining staffing schedule, opening and closing procedures, and parent / family communication.

Collaborate with the Martha's Table Education Administration team on strategic planning.

Collaborate with the Assistant Director, Academic Quality and Instructional Coaches to provide quality instructional support to teachers and implement a high quality curriculum.

Supervise members of the Education program team including teachers, coaches, and Office Coordinator.

Observe and evaluate program effectiveness. Make recommendations for and implement programmatic changes in collaboration with the Education Administration team.

Monitor and devise plans for continued and increased parent communication and collaboration (follow up on daily communications, parent events, annual events, review of Brightwheel and staff-parent communication).

Interpret program data in order to collaborate on program progress, areas of growth, and next steps.

Coordinate program initiatives to support teacher overall wellness and job satisfaction.

Delegate initiatives and tasks to teachers and coaches to achieve program goals.

Responsible for ECE office operations in the absence of the Office Coordinator.

Responsible for program partnerships (outreach, planning, implementing).

Responsible for planning education events and departmental event collaboration.

Participate in Education team and All Staff events, meetings, and site visits.
EXPERIENCE, KNOWLEDGE, AND SKILL REQUIREMENTS
Minimum of 3 years management experience, including coaching and training education staff, in an Early Childhood Education (Birth to 5 years old) environment

Experience teaching in multicultural environments serving vulnerable or underserved populations preferred

Experience observing, evaluating, and providing feedback to direct reports

Expertise in developmentally appropriate practices, environment, and domains of learning

Ability to partner with families in support of a child's growth and development

Familiar with Head Start, OSSE, and DC Early Learning Standards

Strong knowledge of curriculum-based functions (Teaching Strategies, TS Gold)

Knowledge of NAEYC best practices

Excellent verbal and written communication skills

Excellent data collection and evaluation skills

Experience using evidence-based assessment tools to drive outcomes for students

Excellent organizational and time-management skills, including the ability to manage multiple, concurrent projects and initiatives within and outside of immediate team

Proficiency in multiple software applications including Google apps and Microsoft Office products

Demonstrated commitment to Martha's Table's core values of compassion, respect, teamwork, and accountability

Demonstrated commitment to Martha's Table's core values of compassion, respect, teamwork, and accountability
EDUCATION AND TRAINING REQUIREMENTS
Minimum of a Bachelor's Degree in Early Childhood Education

Teaching Strategies and TS Gold curriculum training

CPR and First Aid training preferred
WORKING CONDITIONS
While performing the duties of this job, the employee is frequently required to stand, walk, sit, use hands to finger, handle, or feel objects, tools or controls; reach with hands and arms; climb stairs; balance; stoop; kneel; talk or hear; taste or smell. The employee must occasionally lift and/or move up to 25 points. Specific vision abilities required by the job include close vision, distance vision, color vision, peripheral vision, depth perception, and the ability to adjust focus.
This position requires the completion of a satisfactory background check. Martha's Table provides equal employment opportunities to all employees and applicants for employment and prohibits discrimination and harassment of any type without regard to race, color, religion, age, sex, national origin, disability status, genetics, protected veteran status, sexual orientation, gender identity or expression, or any other characteristic protected by federal, state or local laws. This policy applies to all terms and conditions of employment, including recruiting, hiring, placement, promotion, termination, layoff, recall, transfer, leaves of absence, compensation, and training.
About Martha's Table
At Martha's Table, we believe that every Washingtonian deserves the opportunity to thrive. For 41 years, we've been committed to advancing a more equitable Washington, D.C. We stand firmly alongside Washingtonians day-in and day-out on both sides of the Anacostia River by operating nationally accredited education programs, pairing healthy food access with physical and mental health services, and promoting family success by investing in family leaders.
Connections working at Martha's Table
https://careerforum.naeyc.org/jobs/16803881/assistant-director-early-childhood-education-2-000-sign-on-bonus
Loading. Please wait.
Powered By