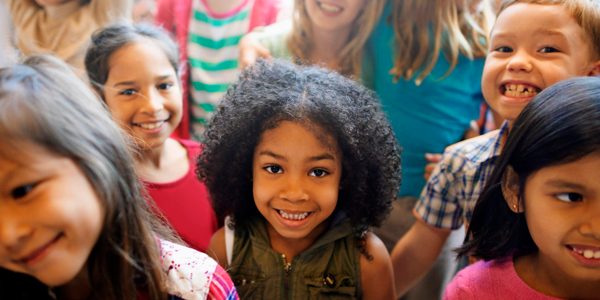 You are here
Job Seekers, Welcome to NAEYC Early Childhood Career Center
Use this area to filter your search results. Each filter option allows for multiple selections.
Details
Posted: 11-May-22
Location: Detroit, Michigan
Type: Full Time
Preferred Education: 2 Year Degree
Salary: $17.03 - $20.64
Categories:
Teaching, 0-5
Additional Information:
10 openings available.
JOB SUMMARY/ACCOUNTABILITY:
The EHS Teacher provides a safe, nurturing learning environment for children and their parents.  They plan for, assess, and meet the general and individual needs of children.  The Teacher plans specific activities that reinforce the program philosophy, promote developmentally appropriate activities, and ensure children are School Ready.  The EHS Teacher also works with a co-teacher and volunteers in the classroom to build a team approach to educating children.  At all times the EHS Teacher provides active supervision for all children.
 GENERAL RESPONSIBILITIES:
Maintain a safe, healthy classroom environment appropriate for infants/toddlers, and cleanliness of the facilities
Respond swiftly and appropriately (both mentally and physically) to an emergency or crisis situation
Implement active supervision health and safety practices that ensure children are kept safe at all times, as determined by program policy
Work in collaboration with families to develop individual goals for all children
Gear the program to the needs of individual children with concern for their developmental level, interests, special needs, special talents, and individual style and pace of learning
Provide for the physical needs of infants/toddlers, including diapering and feeding
Supervise, guide and facilitate learning for infants and toddlers
Ensure that all Early Head Start component areas are included in the planning of daily lessons and classroom/outdoor environment: physical, cognitive, social/emotional development; health; safety; nutrition; and culture
Treat children and families with dignity and respect
Encourage and support family involvement in all aspects of the Early Head Start program
Help children develop social awareness appropriate for their age and developmental level
Follow a consistent schedule that meets the individual needs, including small and large group experiences, choice time, music and movement, small and large motor activities, skill development, meals and effective transitions between activities
Complete the daily sanitation log and classroom health and safety checklist
Conduct two parent conferences and two home visits to share information with families in all areas of their child's development
Ensure that all developmental screenings are completed within 45 days of enrollment
Use appropriate observation and ongoing assessment, and tracking to ensure positive child outcomes
Maintain ongoing anecdotal notes to monitor children's individual development
Input COR notes into the database system within the timeline set by the program
Maintain adequate safeguards for the privacy and confidentiality of information
Complete required documentation of relevant activities and submit records and reports in a timely and accurate manner
Stay abreast of current issues and trends by participation in grantee-sponsored training, center pre-service and in-service training, and other continuing education, career and professional development opportunities; read and review regulations and other resources
Must be willing to "fill in" where needed
Perform other duties as assigned
WORKING AND ENVIRONMENTAL CONDITIONS:
Possible exposure to blood and bodily fluids or tissues; Possible exposure to communicable diseases; Job may require lifting up to 45 pounds, sitting, standing, walking, squatting, kneeling, climbing, and bending for periods of time
CONTINUOUS QUALITY IMPROVEMENT AND ETHICAL CONDUCT:
All staff will use data to help achieve program goals; apply techniques and strategies that promote a culture of learning; identify and address gaps that continuously improve our programs.
All personnel of Matrix must adhere to the NASW Code of Ethics and incorporate Continuous Quality Improvement efforts into their everyday performance.
All Head Start employees must adhere to the federal regulations and requirements for Head Start operations including the Program Performance Standards, licensing regulations, and the NAEYC Code of Conduct
Demonstrate and actively promote an understanding and commitment to the mission and values of Matrix Human Services.
POSITION QUALIFICATIONS
A minimum of Child Development Associate (CDA) credential or comparable credential, and trained or have equivalent coursework in early childhood development with a focus on infant and toddler development.
Associates or higher in early childhood education or child development preferred
One year of experience working with infants and toddlers preferred
Able to assist and supervise infants/toddlers and ensure a safe learning environment, including the ability to monitor and respond at all times in the classroom and outdoor play areas. This includes the physical ability to move quickly, keep in visual contact, and assesses situations with good judgment
Knowledge of Birth-to-Three Early Childhood Education and Development
Strong working knowledge of Head Start Program Performance Standards and Michigan Childcare Licensing Regulations
Effective in an environment of cultural diversity; comfortable in a collaborative, team-based work setting
Proficient in Microsoft Office
Reliable transportation is required
Follow the appropriate chain of command for all conflict situations
About Matrix Human Services
Matrix Human Services is looking for qualified individuals to join our team. At Matrix, we're Educating Children, Supporting Families, and Rebuilding Neighborhoods in Detroit. Detroit-based Matrix Human Services is a 116-year-old, 501(c) (3), social services organization committed to helping children, teens, adults, and seniors reach self-sufficiency through offering positive hand-up life experiences. Matrix is helping to rebuild Detroit's neighborhoods through the efforts of over 400 employees at more than 30 program locations throughout the city. As one of the largest non-profits in Southeast Michigan, Matrix currently provides assistance to more than 20,000 people annually by offering essential needs, education, and supportive services that defuse crises, treat individuals and family problems, prevent abuse and neglect. All Matrix Employees Receive: Medical Dental Vision Flexible Spending Account/ Dependent Care FSA AFLAC Legal-Shield 403b Retirement Plan Voluntary Life and AD&D Insurance 100% Employer paid Life and AD&D Insurance 100% Employer Paid Short Term and Long Term Disability Tuition Re-imbursement 2 Free Employee assistance Programs that provide confid
...
ential resources to help with work and personal issues, Free Weight Watchers Membership and other Wellness Programs Paid Time Off and Holidays
Show more
Show less
Connections working at Matrix Human Services
https://careerforum.naeyc.org/jobs/16798866/early-head-start-teacher
Loading. Please wait.
Powered By