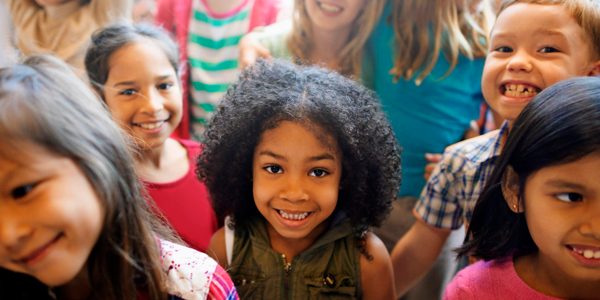 You are here
Job Seekers, Welcome to NAEYC Early Childhood Career Center
Use this area to filter your search results. Each filter option allows for multiple selections.
Details
Posted: 11-May-22
Location: Henderson, Nevada
Type: Full Time
Required Education: High School
Categories:
Other
Childcare Worker 2


Nevada State College (NSC) appreciates your interest in employment. To ensure your application process runs smoothly, we ask that you keep in mind the following when completing your application:
The required documents are listed below on the posting. Your application may not be considered if you do not attach the required documents.
Draft applications are saved automatically and can be accessed through your candidate home account. Completed applications must be submitted prior to the close of the recruitment. Once a recruitment has closed, applications will no longer be accepted.
Please note, recruitment will close without notice when a hiring decision has been made.


If you need assistance or have questions regarding the application process, please contact the Human Resources department at (702) 992-2320 or apply@nsc.edu.

Job Description

Nevada State College (NSC) invites applications for a Early Childhood Childcare Worker 2. The Early Childhood Childcare Worker 2 will perform a variety of paraprofessional duties related to classroom instruction and the well-being of typically and atypically developing students, under the immediate supervision of the Lead Teacher.

Diversity and Inclusion Statement:

Nevada State College, a four-year Minority Serving public institution with a statewide mission, is dedicated to excellence in teaching and learning and committed to the advancement of a diverse and largely under-served student population. Designated a Hispanic Serving (HSI) and Asian American Native American Pacific Islander Institution (AANAPI), NSC is a college where teaching and student support are valued above all else.

A majority of our students are first generation, racial/ethnic minorities, parents, and/or returning students, of which 45% are Hispanic, 14% are Asian/Pacific Islander, 9% are Black/African American, 24% are White, and 9% are multiracial.

We celebrate the storied backgrounds of our campus community. We operate with a shared commitment to represent and serve the diverse population of Nevada and to encourage the exchange of ideas that respects and honors the lived experiences of our students, staff, and faculty. We foster a culture of inclusive excellence so our members can live authentically, fully engage, and flourish. In order to strengthen the college and progress its mission, the college dedicates itself to intentional and ongoing reflection to meeting the evolving needs of NSC, the surrounding communities, and the State of Nevada.

We seek applicants who are passionate about working with this promising student population and collaborating with faculty and staff across departments to make a lasting impact in developing our institution and our community.

We encourage you to highlight your background in fostering an inclusive campus culture and supporting the success of students who are historically underrepresented in higher education.

About the Early Childhood Education Center:

The Nevada State College, Early Childhood Education Center (ECEC) will focus on supporting the developmental needs of typically and atypically developing, 3-5 year-old children. Our children will learn in a natural, experiential, age-appropriate manner through hands-on, play-based curriculum. To promote early literacy skills, we apply current neurobiological and social-science to positively impact brain development through meaningful relationships with the children and their families. We value and encourage student voice! We focus on social emotional learning by supporting our youngest learners utilizing an approach that focuses on safety, connection and problem-solving. This encourages intrinsic motivation, a growth mindset and a love of learning. Our small class sizes, 16 children, with 3 teachers in each classroom, a Lead Teacher, an Assistant Teacher and an Undergraduate Student Intern, allow for very low child to teacher ratios, and for multiple opportunities throughout the day to create intentional learning opportunities that are based on what a child needs for their individual growth in the areas of early childhood development.

Position Responsibilities:

The essential duties and responsibilities of this position include, but are not limited to, the following:
Participate in pre-planning and ongoing professional development, coaching, training and modeling
Assist in the maintenance of the National Association for the Education of Young Children (NAEYC) Program Standards and adhere to the Quality Rating and Improvement System (QRIS) and the Early Childhood Environment Rating Scale (ECERS) as well as maintain Child Care Licensing regulations and the Southern Nevada Health Department regulations for compliance.
With guidance from administration and Lead Teachers, utilize effective, research-based, data-driven instructional practices that supports high levels of learning through the use of Developmentally Appropriate Practices (DAP)
Maximize instructional time with students.
Contribute to a collaborative and cohesive environment.
Maintains confidentiality and models a positive and professional demeanor at all times.
Be willing to share ideas and information with colleagues and other professionals.
Works in a collegial and collaborative manner with leaders, administration, teaching staff, NSC and SOE faculty and staff, and other stakeholders to promote and support the vision, mission and goals of the Early Childhood Education Center (ECEC) and NSC.
Support the Social and Emotional Development of all students by forming rapport with all students and families.
Models and collaboratively promotes high expectations, mutual respect, concern and empathy for students, staff, parents and community.
Assist in support the supervision and training of NSC observation and practicum students, student teachers, volunteers, and community visitors.
Complete annually all Child Care Licensing required training hours/certificates and keep current standing with The Nevada Registry.
Secure a Substitute Teacher when absent.
Promote problem solving, cooperative negotiating skills and conflict resolution strategies
Assist with developing healthy self-esteem in students
Assist with attendance and lunch count.
Be on time and in the correct location for all recess, lunch, hallway, drop off and pick up duties.
Help create wall displays for teachers, ensure that spelling and grammar are correct on explanations and banners before displaying.
Take care of class preparation needed by the Lead Teacher. Examples are: making copies, binding books, laminating, creating classroom visual aids, typing and duplicating notices, instructional materials, schedules, correspondence, reports, and a variety of classroom and school materials. Note that any materials posted or sent home are to be proofread for correctness.
Be knowledgeable about and capable of using and/or learning the technology that is available to the ECEC staff and students, keeping updated with staff workshops and by working with technology staff, as needed.
Assist in classrooms as assigned by the ECEC Administration and Lead Teacher.
Assist with instructional programming, daily activities, individual, small and whole group work, maintaining classroom guidance, and encouraging expected behavior as directed.
Discretely assist students with personal care and sanitary needs when appropriate
Be familiar with what to do during emergency drills.
Place ordinary supply orders for Lead Teachers during the year and for the upcoming year. Co-ordinate orders among other assistant teachers.
Substitute for Lead Teachers in their absence.
Help organize and participate in community service projects.
Attend staff meetings.
All assistant teachers should be flexible and willing to cross over into another classroom and cover for each other when the need arises.


Minimum Qualifications:
Graduation from high school or equivalent and two (2) years of experience working with small children in a preschool setting; OR one (1) year of experience as a Child Care Worker I in Nevada State Service


Please note: Applicants must meet the posted minimum qualifications at the time of application in order to be considered for the position.

Due to the current health and safety emergency declaration, anyone hired must receive a complete (and verified) COVID-19 vaccination series or an approved medical or religious waiver request as a term and condition of employment prior to any start date at any Nevada System of Higher Education (NSHE) institution.

Preferred Qualifications:
Child Development Associate (CDA) Certification
At least three (3) years of experience working with young children (1-6 years-old)
Experience in a preschool, day care or early childhood education program
Bachelor's degree in early childhood, early childhood special education, special education, child development, psychology or closely related field preferred
Experience in a NAEYC accredited center preferred
Experience in an inclusive early childhood setting
Eligibility to work in the United States without sponsorship (NSC does not sponsor employment-related visas)


General Staff Requirements
Current Sheriff's Card for Child Care Licensing, including FBI background check.
Written evidence of a negative report of a tuberculosis (TB) test or chest x-ray taken prior to employment.
Certification in adult/ child/ infant CPR/First Aid/ AED within 90 days of employment and every two (2) years after initial certification.
Written evidence of training on Identifying Child Abuse & Neglect (renewed every 5 years) and Recognizing & Reporting Procedures.
Written evidence of an initial courses in Human Growth & Development or Positive Guidance, Administration of Medication, Building and Physical Premises Safety, Emergency Preparedness, Transportation, Childhood Wellness and Symptoms of Illness
Must have no pending criminal action or felony conviction of child abuse or neglect, or any crime involving physical harm to a person; or felony regarding any controlled substance or alcohol related charge according to current state law.
Must complete a minimum of 24 hours of training per year in child-care in addition to health and wellness training and related subjects approved by the Bureau of Services for Child Care.
Must complete Universal Precautions training session within the six weeks of employment start date.
Support and participate in the ECEC's mission and vision statements.


Salary & Benefits

Budgeted salary for this position is $31,403.52. Nevada State College offers excellent benefits, including an excellent retirement plan, generous vacation & sick benefits, 11 paid holidays, educational benefits, and a choice between two health insurance plans that can be supplemented with flexible spending accounts or health savings accounts. No relocation assistance is provided for this position.

The typical work schedule is Monday through Friday, with a 9-hour shift, including a 1-hour lunch break, within the hours of 7am to 6pm. Exact schedule to be determined prior to start date and will be based on the needs of the ECEC.

This Posting is Open Until Filled

Qualified individuals are encouraged to apply immediately. Lists of eligible candidates will be established and hiring may occur early in the recruiting process. Recruitment will close without notice when a sufficient number of applications are received or a hiring decision has been made.

Special Instructions for Internal NSHE Applicants

NSC employees or employees within the Nevada System of Higher Education (NSHE, UNLV, UNR, NSC, CSN, TMCC, WNC, GBC, or DRI) MUST use the "Find Jobs" process within Workday to find and apply for jobs at NSC and other NSHE Institutions. Once you log into Workday, type "Find Jobs" in the search box which will navigate to the internal job posting site.

If you complete an application outside of the internal application process, your application will be returned and you will have to reapply as an internal applicant which may delay your application.

Travel Reimbursement

Out of Area/State Candidates will not be offered travel reimbursement.

Exempt
No

Full-Time Equivalent
100.0%

Required Attachment(s)

Please note, once you submit your application the only attachment(s) viewable to you will be the attachment(s) to the resume/CV section of the application. Any additional required attachment(s) to the cover letter, references, additional documents sections of the application, will not be viewable to you after you submit your application. All uploaded attachment(s) will be on the application for the committee to review. To request updates to attachments, prior to the committee review of applications, please contact the candidate helpdesk at apply@nsc.edu.

Please upload the following documents:
Detailed resume listing relevant qualifications and experience, specifically, the required and preferred requirements for this position;
Cover Letter indicating why you are a good fit for the position and Nevada State College;
Names and contact information of three references (you will be notified before references are contacted);
Veteran Interview Consideration - (optional) - To receive interview consideration for veterans and veterans with a service-connected disability, proof is required at the time of application. Please attach proof electronically to your application under the Resume/CV section. (Examples of acceptable documents include DD-214, disability letter from Veteran's Administration, etc.)


Applications that do not include the required uploaded documents may not be considered.

Posting Close Date

Note to Applicant

Applicants should fully describe their qualifications and experience with specific reference to each of the minimum and preferred qualifications in their cover letter. The search committee will use this information during the initial review of application materials.

References will be contacted at the appropriate phase of the recruitment process.

This position may require a criminal background check to be conducted on the candidate(s) selected for hire.

As part of the hiring process, applicants for positions in the Nevada System of Higher Education may be required to demonstrate the ability to perform job-related tasks.

Nevada State College does not currently sponsor Visas, all applicants must be eligible to work in the United States without sponsorship.

Nevada State College

To apply, visit https://nshe.wd1.myworkdayjobs.com/en-US/NSC-external/job/NSC---Henderson/Childcare-Worker-2_R0130430






Copyright ©2022 Jobelephant.com Inc. All rights reserved.

Posted by the FREE value-added recruitment advertising agency

jeid-da138d876e5f6a4c9814bddc11ce3193
Loading. Please wait.
Powered By