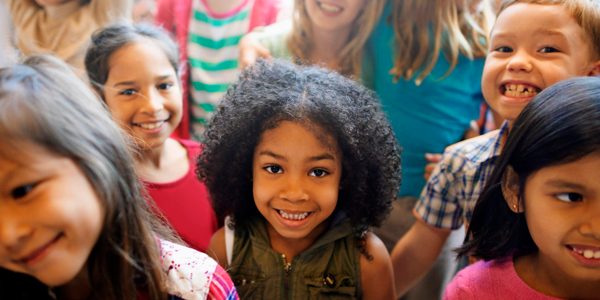 You are here
Job Seekers, Welcome to NAEYC Early Childhood Career Center
Use this area to filter your search results. Each filter option allows for multiple selections.
Details
Posted: 11-May-22
Location: Atlanta, Georgia
Type: Full Time
Categories:
Teaching, 0-5
Additional Information:
10 openings available.
Description
Founded in 1972, The Mount Vernon School is a leading private school of inquiry, innovation, and impact.  Anchored in Christian values — love, joy, peace, patience, kindness, goodness, faithfulness, gentleness, and self-control — relationships at Mount Vernon are foundational to learning. Preparing students to be college ready, globally competitive, and engaged citizen leaders call us to lean in to inclusion, diversity, equity, and action.
Creating and cultivating connections between all people, ideas, and sectors, the School welcomes all learners to wrestle with voices and perspectives that challenge our assumptions, biases, stereotypes, and privileges. Not allowing our differences to divide us requires each of us to engage in honest, vulnerable, and courageous conversations through empathy, reflection, examination, and action. Being real agents of change is a continuous journey.
Committed to diversity, equity, and inclusion, our trust in each other strengthens our sense of identity, autonomy, and interdependence. As a school of inquiry, innovation, and impact, we are committed to creating and sustaining a school culture where all members feel valued and safe, sharing their authentic selves to design a better world…together.
 Summary
The Mount Vernon School is seeking  full-time teachers to join our Preschool. With low child to teacher ratios, our school adheres to the highest standards and is NAEYC Accredited. We believe that children learn best in a play-based environment, where teachers shape the activities and environment to best serve each child's individual needs. We also believe in teacher learning and growth and provide robust opportunities for training and conferences during the school year.
Role & Responsibilities
Embodying the School's mission and advancing the School's vision
Planning and facilitating learning experiences
Co-designing curriculum and assessment with the Head of Grade, Learning Coaches, Connections teachers, Experts in Residents, and External Experts
Curating comprehensive records of performance, progress, and goals through standards-based grading, ePortfolios, and conferencing
Communicating and collaborating with families, learning coaches, and outside providers
Maintaining and organizing an innovative and collaborative learning environment
Initiating professional growth opportunities
Participating in an all-school Research & Design Team
Adhering to responsibilities such as carpool duty, lunch and recess supervisions, field trip chaperoning, and faculty meetings
Contributing to School life beyond the classroom including Family Nights, arts and athletic events, and graduation
Minimum requirements include a Bachelor's degree in early Childhood Education, Elementary Education or related field
Classroom experience and proficiency with technological tools and platforms
Experience with NAEYC standards and criteria is preferred.
The faculty and staff of The Mount Vernon School believe the fair and equitable treatment of employees is critical to fulfilling its mission and purpose. It is the policy of The Mount Vernon School is to conduct business and provide equal employment opportunity to all persons without regard to race, color, age, gender, religion, national origin, disability status, protected veteran status, or any other characteristic protected by federal, state or local laws.
About the mount vernon school
Students have big ideas. When their teachers really know each individual's curiosities and passions, the possibilities are limitless. As a co-educational day school for more than 1200 students in Preschool through Grade 12, Mount Vernon is a destination for students who want to design a better world. As the conditions are set for learners to excel in college, career, and citizenship, Mount Vernon understands the formula required for success: a clear and compelling mission, cultural norms inviting people to step outside of their comfort zone, design principles and practices that guide teaching and learning, and six significant mindsets resulting in an impactful experience.
Connections working at the mount vernon school
https://careerforum.naeyc.org/jobs/16797836/preschool-teacher
Loading. Please wait.
Powered By