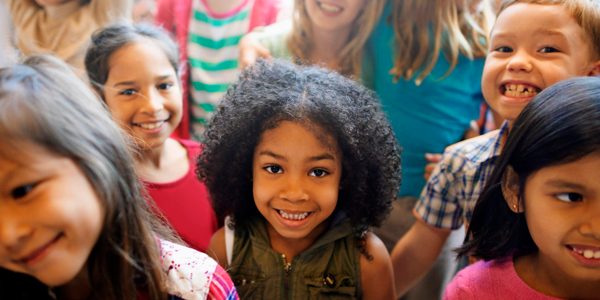 You are here
Job Seekers, Welcome to NAEYC Early Childhood Career Center
Use this area to filter your search results. Each filter option allows for multiple selections.
Details
Posted: 07-May-22
Location: Springfield, Missouri
Type: Full Time
Required Education: 4 Year Degree
Salary: $30,471
Categories:
Teaching, 0-5
Additional Information:
2 openings available.
Internal Number: 20220147FTS
The Teacher, Child Development Center (CDC) is responsible for planning and implementing developmentally appropriate curriculum for children in the Child Development Center as prescribed by the National Association for the Education of Young Children. The Teacher, CDC sets up the physical environment to meet changing needs, maintains a safe, clean, and pleasant environment, models and instructs other adults in best practice, and provides information to parents regarding their children as well as general child development information. The Teacher, CDC completes developmental assessments on each child participating in the program, maintains observational records relating to each child's developmental progress, and conducts parent conferences with each participating family. The Teacher, CDC assists in supervising and evaluating University student performance in the Child Development Center. 
Education: A Bachelor's degree in child and family development, early childhood education (ECE), or a closely related field is required by the first day of employment.

Experience: Two years of experience in child development or education with children is preferred. Supervisory experience is preferred. Experience with at-risk children is preferred.

Skills: Strong oral and written communication skills are required. Excellent interpersonal skills are required. An understanding of early childhood growth and development, as well as the ability to apply this understanding to appropriate activities, is required. Must be able to instruct adults by role modeling in interactions with preschool children and their families. Must be able to oversee individual children and a small group of children simultaneously. A general knowledge of nutrition, health, and first aid is required. The ability to develop knowledge of, respect for, and skills to engage with those of other cultures or backgrounds is required.

License: Certification for cardiopulmonary resuscitation (CPR) and first aid are required or must be obtained within thirty days of employment.

Other: Must be able to maintain visual contact with physical area occupied by infants, toddlers, or pre-school children. Must be able to get up and down from the floor, move quickly, and lift a minimum of 10 pounds. Successful completion of the screening process for the Family Care Safety Registry is required. Must attend required child care licensing training (12 clock hours).
About Missouri State University
The Child Development Center (CDC) is licensed through the Missouri Department of Elementary and Secondary Education for children ages 6 weeks to 5 years. The CDC is accredited through the Missouri Accreditation of Programs for Children and Youth and serves children of the greater Springfield community as well as student, staff, and faculty members of the Missouri State University campus community. Accreditation is a voluntary process through which the CDC's practices with children are scrutinized. Being an accredited facility offers families the reassurance that the CDC is committed to high quality early childhood care. The CDC is committed to providing children with a strong foundation based on safe, secure, and nurturing relationships. Because of this, the teachers and the children at the CDC move together in cohorts through the program. This model is known as looping or continuity of care and allows teachers, children, and families to form strong relationships with one another and serves as the vital foundation on which each child's educational experience is built. The CDC is a part of the Childhood Education and Family Studies Department which resides in the Coll
...
ege of Education. The CDC practices developmentally appropriate practice with young children. The mission of the CDC is to provide a learning laboratory for students to observe young children and to participate in a high quality developmentally appropriate early childhood program for children 6 weeks to 5 years old. The Center experience allows students to link educational theory with practice. The Center includes a high quality program for children of university students, faculty and staff, and the community, research opportunities and a commitment to diversity. The program at the Center is designed to nurture and support each child's physical, social, emotional, intellectual and language development. Each child's growth and development is enriched through developmentally appropriate experiences. The Center's daily schedule provides children with opportunities to explore the environment, self-select activities, practice language, develop problem-solving skills, discover appropriate interactions with peers and adults, and acquire concepts through hands-on experiences. The program provides experiences which foster a positive self-concept and high self-esteem.
Show more
Show less
Connections working at Missouri State University
https://careerforum.naeyc.org/jobs/16779776/teacher
Loading. Please wait.
Powered By