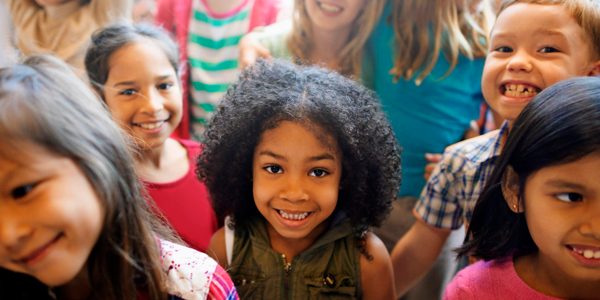 You are here
Job Seekers, Welcome to NAEYC Early Childhood Career Center
Use this area to filter your search results. Each filter option allows for multiple selections.
Early Childhood Education Program Chair - Instructor
Mitchell Community College
Details
Posted: 06-May-22
Location: Statesville, North Carolina
Type: Full Time
Salary: $4827.00 minimum monthly
Categories:
Teaching, College
Salary Details:
salary will commensurate with education & experience To apply: https://www.schooljobs.com/careers/mitchellcc/
To apply for this position:
https://www.schooljobs.com/careers/mitchellcc/
Full-time Curriculum Instructors have three areas of responsibility, instructional, advising, and other duties.  Instructional activities require, among other things, subject matter expertise and a thorough preparation for every instructional responsibility. Advising duties demand knowledge of the students' chosen field of study, as well as an understanding of registration, testing, and other procedures.  Other responsibilities include, completion of necessary paperwork, serving on committees, attending College functions, and recruitment and retention activities.
Essential Duties & Responsibilities:

Working with the Dean, the Program Chair should: 
Assist program faculty with:
course instruction and planning; 
classroom management; 
the implementation of program goals and objectives; 
textbook selections; 
ordering equipment and supplies; and 
the planning and implementation of individual development activities; 
 
Assist and advise appropriate Dean with:
selection of adjunct faculty; 
evaluation of adjunct faculty, including observation; 
providing adjunct faculty with texts, syllabi, other teaching materials and instruction on policies and procedures:
covering classes when scheduled faculty cannot attend; 
developing semester schedules (coordinated with other department and program chairs); 
developing a program budget; 
securing data on programs; 
program reviews, including annual goals and objectives;
implementing activities as a result of program reviews;
recruitment and retention of students for the program area
Instructional Activities:

follow appropriate course goals and objectives along with evaluation methods which accurately measure student learning
be thoroughly prepared for each instructional responsibility, regardless of setting

maintain an up-to-date syllabus for each course using the approved syllabus template
be present for the entire scheduled instructional time or provide appropriate class coverage plans to the Division Dean, Director and Program Coordinator in the case of necessary absences
teach a typical load of 36-44 contact hours during the 10-month contract period, as determined on an instructor-by-instructor basis. Other assigned activities may affect teaching load.
as part of the five-day workweek, maintain a minimum of five office hours per week.
ensure instructional materials comply with Americans with Disabilities  Act (ADA) Guidelines.

Advising:

serve as an academic advisor to assigned students
be accessible to advisees during registration
maintain accurate advisee records
follow appropriate guidelines for placement testing into courses
follow registration procedures
be knowledgeable about the programs of study, catalog requirements, recommended sequences, etc. with respect to assigned advisees' fields of study
be an advocate for student success
Related Responsibilities:
provide an avenue for the exchange of information between full-time and adjunct faculty in order to promote and maintain consistency of instruction; 
inform dean of issues and concerns; 
attend scheduled or called College, divisional or other meetings unless prevented by assigned teaching duties
serve on College committees as requested by Division Dean or Director, Vice-president for Instruction, or the President
attend curriculum graduation
complete and submit in a timely manner paperwork such as grade reports, financial forms, class coverage forms and others as necessary for the efficient and effective operation of the College;
work with program advisory committee as appropriate
work with area or program coordinator and Division Dean or Director to order needed equipment and supplies
comply with College policies and procedures
remain current in the field of study by keeping abreast of professional literature, participating in professional organizations, taking classes and attending conferences and workshops as feasible and appropriate
strive to improve teaching strategies and skills by attending conferences, workshops, classes, etc. on instructional methods and technology.
visit local schools, businesses and community organizations
participate in and help to develop recruitment and retention activities
work cooperatively with faculty, staff and students in a congenial and professional manner
exhibit a commitment to community college education and the concept of a learning-centered, open admissions institution
demonstrated effective and professional written and oral communication skills and organizational skills
commitment to the College's diversity and inclusion initiatives 
perform other duties as assigned
Surroundings/Environment: 
Standard classroom environment, usually indoors, away from elements, with moderate noise.
 
Physical Effort: 
While performing the duties of this job, the employee is required to maintain a stationary position for an extended period; move about the classroom, operate and position computers, as needed; and frequently communicate with students. The employee may occasionally move up to 25 pounds.
 
Scheduling: 
This is a full-time position. Availability for both day and evening coursework on any Mitchell Community College site (or arranged off-campus courses) is required. 
 
Travel: 
Local travel is required, including between campus locations. Out of state travel is limited, but may be required for special trainings/conferences.
Education and Experience Requirements:
subject matter education and/or training and experience that have both the breadth and depth needed to ensure effective teaching in the appropriate subject areas per the guidelines as adopted by the Southern Association of Colleges and Schools and any appropriate governing agency
Master's degree in Early Childhood or related discipline with 18 graduate semester hours in early childhood education (Birth to 8 years old) or child development required
Familiarity with NAEYC accreditation procedures incorporated into the Mitchell Community College Early Childhood program
Understanding of NAEYC standards: rubrics, key assessments, key elements and data collection using the NAEYC standards
Familiarity with statewide NC licensing child care (B-8) regulations
experience teaching preschool and primary grade level (Birth to Kindergarten) preferred
community college or post-secondary teaching experience preferred
experience with diverse populations strongly preferred
demonstrated experience in teaching in a community college setting is a plus
experience teaching hybrid/online classes
https://careerforum.naeyc.org/jobs/16772606/early-childhood-education-program-chair-instructor
Loading. Please wait.
Powered By