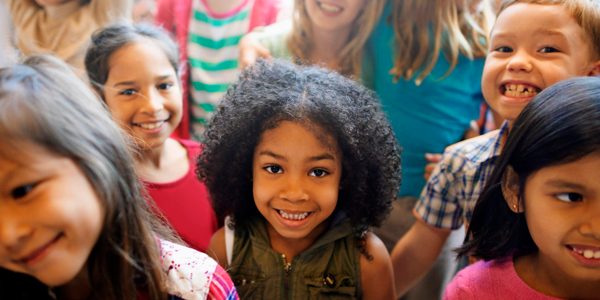 You are here
Job Seekers, Welcome to NAEYC Early Childhood Career Center
Use this area to filter your search results. Each filter option allows for multiple selections.
Details
Posted: 05-May-22
Location: Washington, D.C.
Type: Full Time
Categories:
Teaching, 0-5
The Children's Center of Arnold & Porter has an opening for an Assistant Teacher to assist in all classrooms.  The hours for this position are 9:00 a.m. - 5:30p.m., Monday through Friday.  The Assistant Teacher will work with classroom teachers to implement our curriculum and to maintain a positive and welcoming environment. The Assistant Teacher will use his/her knowledge of best practices to support the development of the children. We are looking for an enthusiastic educator who has flexibility, is a team player and who views early childhood education as a profession.
QUALIFICATIONS:
At a minimum a valid Child Development Associate (CDA) credential or the ability to achieve the credential by 2023.
A minimum of two years of experience working in a childcare setting.
CPR/First Aid certification.
Ability to lift and carry up to 40 pounds.
Ability to perform activities with children for extended periods of time and be outdoors for regular, prolonged activities.
Must be able to comply with the Firm's vaccination policy and OSSE vaccination requirements.
Arnold & Porter Kaye Scholer LLP is an equal opportunity and affirmative action employer that does not discriminate on the basis of race (inclusive of traits historically associated with race, including hair texture and protective hairstyles), ethnicity, color, creed, religion, national origin, sex (which includes pregnancy, childbirth, breastfeeding and related medical conditions), age, marital or partnership status, familial status, sexual orientation, gender, gender identity, gender expression, transgender, physical or mental disability, medical condition, family leave status, citizenship status, immigration status, ancestry, genetic information, military or veteran status, or any other characteristic protected by local, state, or federal laws, rules, or regulations. All qualified applicants will receive consideration for employment without regard to any characteristic protected by local, state, or federal laws, rules, or regulations.

Arnold & Porter Kaye Scholer LLP endeavors to make www.arnoldporter.com accessible to any and all users. If you would like to contact us regarding the accessibility of our website or need assistance completing the application process, please contact Director of Support Staff  Stephanie Denmark at +1 202.942.6068. This contact information is for accommodation requests only and cannot be used to inquire about the status of applications.

For our EEO Policy Statement, please click here. If you would like more information about your EEO rights as an applicant under the law, please click EEO is the LAW and the Supplement poster.

Arnold & Porter is an EO Employer – M/F/Veteran/Disability/Sexual Orientation/Gender Identity.

Arnold & Porter Kaye Scholer LLP uses E-Verify, which is a web-based system, to confirm the eligibility of our employees to work in the United States. As an E-Verify employer, we verify the identity and employment eligibility of newly hired employees by electronically matching information provided by employees on the Form I-9, Employment Eligibility Verification, against records available to the Social Security Administration (SSA) and the Department of Homeland Security (DHS). We use E-Verify because we are a federal contractor containing the Federal Acquisition Regulation (FAR) E-Verify clause. Please see the posters for details regarding E-Verify or contact Arnold & Porter's Human Resources Department for more information. E-Verify Participation Poster and Right-to-work Poster.
About Arnold & Porter
Arnold & Porter is a firm of nearly 1,000 lawyers, providing sophisticated litigation and transactional capabilities, renowned regulatory experience and market-leading multidisciplinary practices in the life sciences and financial services industries. Client-driven and industry focused, our lawyers practice across more than 30 practice areas, including bankruptcy, corporate finance, intellectual property, litigation, real estate and tax, to help clients with complex needs stay ahead of the global market, anticipate opportunities and address issues that impact the very value of their businesses. Our global reach, experience and deep knowledge allow us to work across geographic, cultural, technological and ideological borders, to offer clients forward-looking, results-oriented solutions that resolve their US, international and cross-border legal needs.
Connections working at Arnold & Porter
Loading. Please wait.
Powered By