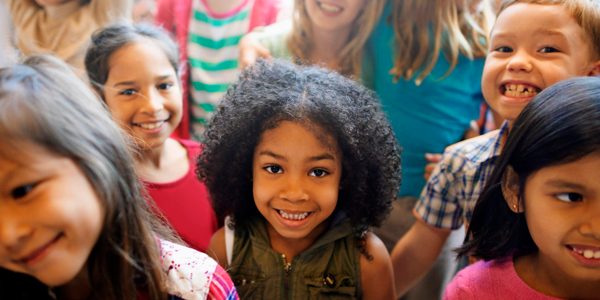 You are here
Job Seekers, Welcome to NAEYC Early Childhood Career Center
Use this area to filter your search results. Each filter option allows for multiple selections.
Founding Director, Marymount Early Learning Academy
Marymount University
Details
Posted: 04-May-22
Location: Arlington, Virginia
Type: Full Time
Required Education: 4 Year Degree
Salary: Negotiable
Categories:
Curriculum Development/Supervision
Program Administration
Teaching, 0-5
JOB SUMMARY
Marymount University seeks an experienced, motivated, organized, and entrepreneurial early childhood professional to assume the founding leadership role of our new early learning academy. The Director is responsible for ensuring the health, safety, and quality of education for all children on a day-to-day basis.
Duties include but are not limited to hiring/managing/coaching instructors and staff, maintaining the financial health of the center, and proactively partnering with parents to provide the best care and education for their children.
MAJOR DUTIES AND RESPONSIBILITIES
Undertakes staffing responsibilities (recruiting, hiring, supervising, training, evaluating) along with modeling best practices and developing a cohesive team;
Provides leadership, guidance and support to all personnel and families; models respectful and nurturing relationships with a diverse population of students, colleagues, families, and stakeholders leading to the growth of new families and children;
Keeps parents informed and updated on their child's daily activities and  academy events;
Develops the early learning academy's positive presence and impact through social media, and community outreach and events;
Develops monthly food menu of lunches and snacks in accordance with licensure regulations;
Implements enrollment/marketing plans, maintains waitlist progression, and prospective parent communication;
Creates and manages weekly staff schedule, coordinates coverage of absences, and meets teacher-student ratios based upon licensing requirements;
Manages the logging of incident report records/responses;
Establishes and maintains emergency planning and drills as required by law;
Ensures school resources are planned for, identified, and allocated appropriately to meet the program requirements on time, on budget, and in a high-quality manner;
Oversees the upkeep of the academy grounds and the facility.
Required Qualifications:
A Bachelor's or Master's degree in child development, early childhood education, or other early child-related field.
Min. 3 years early childhood teaching experience
Min. 3 years of center leadership experience in a licensed facility with a record of developing and inspiring a team, and partnering with parents in the care/education of their children
Demonstrated leadership in early childhood education including support and development of early childhood curriculum, marketing, admissions, financial accountability, and facilities management
Preferred Qualifications:
Master's degree in child development/education field.
Experience opening a new early learning facility.
Knowledge, Skills, and Abilities:
Strong organizational skills, and the ability to multi-task and manage multiple situations effectively Strong oral and written communication skills
Knowledge of applicable laws, rules, and regulations relevant to the operation of a childcare facility including state licensing and national accreditation
High attention-to-detail with creative problem-solving skills
https://careerforum.naeyc.org/jobs/16755181/founding-director-marymount-early-learning-academy
Loading. Please wait.
Powered By