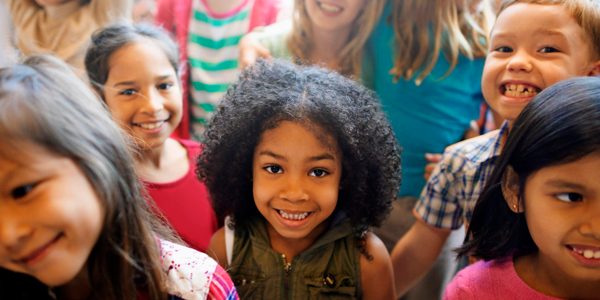 You are here
Job Seekers, Welcome to NAEYC Early Childhood Career Center
Use this area to filter your search results. Each filter option allows for multiple selections.
Early Learning Division Director
City of Seattle's Department of Education & Early Learning
Details
Posted: 02-May-22
Location: Seattle, Washington
Type: Full Time
Preferred Education: High School
Salary: $169,128.00 - $177,480.00
Categories:
Other
Other Management
Program Administration
Internal Number: 2022-00864
The Department of Education and Early Learning's (DEEL) mission is to transform the lives of Seattle's children, youth, and families through strategic investments in education. We believe equitable opportunities and access to high quality education services and support from kindergarten through postsecondary should be the reality for all children, youth, and families. Our staff is committed to eliminating opportunity gaps, advancing academic achievement, and ensuring students graduate prepared for a college and career path of their choice. 
Our department strives to embed the City's Race and Social Justice Initiative into its education objectives and seeks staff that value the importance of working together as a government and community to eliminate racial disparities and achieve racial equity. Our core values of equity, results, stewardship, transparency, and collaboration guide our work, support our operations, and hold us accountable.
To support DEEL's mission and vision for Seattle, we are looking for an Early Learning Division Director who will oversee and direct the Early Learning Division, which is the largest division within the department. Reporting to the Deputy Director, you will direct and manage all of the City's investments in early learning, develop strategic partnerships with key stakeholders (including early learning partners, advocates, labor unions, school districts, other government entities, and elected officials), oversee the Division's investment strategy as the early learning landscape continues to evolve, and develop policy and program proposals for the Mayor and City Council for these programs and new investments. 
Your top responsibilities will include:
Ensuring the effectiveness of programs funded by the Families, Education, Preschool, and Promise (FEPP) Levy, Sweetened Beverage Tax, and other funds that collectively serve more than 4500 low-to-moderate income children from infancy through school age and their families 
Leading a team of 70 staff members
Managing a budget of over $65M 
In this role, you will be overseeing the following programs and be directly accountable for accomplishing each program's specific measurable outcomes and ensuring compliance with extensive regulations, quality standards, and different reporting/audit requirements:
Seattle Preschool Program (SPP) – improving access and quality of preschool for up to 2,500 three- and four-year-olds by 2026
Eight (8) Early Childhood Education & Assistance Programs (ECEAP) – serving approximately 361 three- and four-year-olds in Pre-K
Child Care Assistance Program (CCAP) – serving approximately 600 families with children birth through school-age 
Prenatal-Three (PN-3) Investments: 

Parent Child Plus – serving 251 children ages 2 and 3
Nurse Family Partnership – serving 450 children and families
Developmental Bridge Program – serving 184 children 
10 PN-3 Community Grants
You will be most successful if you have experience providing high-level leadership and management to a large team. A commitment to listening, creating space for diverse perspectives, focusing on the child, and the achievement of educational equity must be at the center of your professional practice. The ability to communicate at all levels tactfully and effectively will also contribute to your success. Specifically, you'll be prepared to take on this role if you have a combination of the below:
Experience in:
Providing leadership, focus, direction, support, and development to large, multidisciplinary teams
Writing and implementing policy, particularly in early learning
Managing large budgets
Working with organizational leaders, school principals, and education advocates to improve systems, practices, and student outcomes
Managing multiple large projects with competing deadlines
Knowledge of:
Early Learning landscape, including educational issues and mechanisms to enhance educational equity
Finance, budget, and administrative processes
How to successfully navigate a political environment
Effective strategies for communicating, both verbally and in writing, with multiple stakeholder groups and audiences, including providers, community groups, staff, and elected officials
The ability to:
Effectively manage a large team, develop staff, provide a calm and supportive presence, and create team culture
Communicate with internal and external audiences as a representative of the department on significant issues for the purpose of garnering support, shaping opinions, advocating controversial positions, and achieving equity in educational outcomes
Provide high-level counsel on key policy issues
Develop implementation strategies
Represent the City to early learning and afterschool providers and parents
Additional Information
This position is classified as an Executive 2 and is exempt from the Civil Service System.
This hiring process involves a background check of conviction and arrest records in compliance with Seattle's Fair Chance Employment Ordinance, SMC 14.17. Applicants will be provided an opportunity to explain or correct background information.
The City of Seattle recognizes every City employee must play a role in ending institutional and structural racism. Our culture is the result of our behavior, our personal commitments, and the ways we courageously share our perspectives and encourage others to do the same. To cultivate an antiracist culture, we seek employees who will engage in the Race and Social Justice Initiative by working to dismantle racist policies and procedures, unlearn the way things have always been done, and provide equitable processes and services. If you share these values and meet the qualifications, we encourage you to apply for this position.
The first round of interviews for this position are tentatively scheduled for Thursday, June 2 and Friday, June 3, with the second round taking place on Wednesday, June 8, 2022.
APPLICATION PROCESS:
To be considered for this position, you must submit your complete application, including answering all supplemental questions and attaching a cover letter, resume, and policy writing sample, at https://www.governmentjobs.com/careers/seattle/ no later than 4:00pm Pacific Time on Tuesday, May 24, 2022. Your writing sample should demonstrate your policy writing skills and should not exceed 5 pages in length. This position is open to all candidates that meet the minimum qualifications. The Department of Education & Early Learning values diverse perspectives and life experiences. Applicants will be considered regardless of race, color, creed, national origin, ancestry, sex, marital status, disability, religious or political affiliation, age, sexual orientation, medical condition, or pregnancy. The Department of Education & Early Learning encourages people of all backgrounds to apply, including people of color, immigrants, refugees, women, LGBTQ, people with disabilities, veterans, and those with diverse life experiences. If you have questions, please contact Lindsey King at Lindsey.King@seattle.gov.
About City of Seattle's Department of Education & Early Learning
The mission of the new Department of Education and Early Learning (DEEL) is to ensure that all Seattle children have the greatest opportunity to succeed in school and life, and to graduate from school ready for college or a career. DEEL achieves this goal by investing in high quality early learning services and programs that help children succeed in school, increasing capacity for such programs in underserved communities, strengthening school community connections, and reducing the likelihood that youth will engage in violence. DEEL is responsible for weaving together early learning programs in the City to provide families with the opportunity to prepare their children to enter school ready to succeed. By braiding and blending resources from the Families and Education Levy, the state Early Childhood Education and Assistance Program, and City General Fund, the department seeks to ensure that low-income families in the City have access to high quality early learning.
Connections working at City of Seattle's Department of Education & Early Learning
https://careerforum.naeyc.org/jobs/16749224/early-learning-division-director
Loading. Please wait.
Powered By