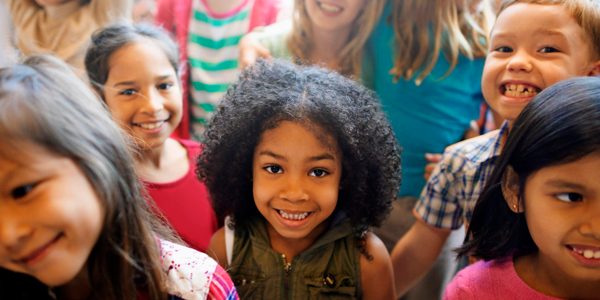 You are here
Job Seekers, Welcome to NAEYC Early Childhood Career Center
Use this area to filter your search results. Each filter option allows for multiple selections.
Early Childhood Center Lead Teacher (0-3)
Interfaith Neighbors
Details
Posted: 28-Apr-22
Location: Asbury Park, New Jersey
Type: Full Time
Preferred Education: 4 Year Degree
Salary: $64,000
Categories:
Program Administration
Salary Details:
The successful candidate will enjoy Interfaith Neighbors' generous benefits package that includes but is not limited to medical, dental, and vision coverage, participation in a 401K retirement savings plan, and tuition assistance.
You are invited to bring your passion, education, and experience to a unique opportunity in Early Childhood Education.  Join the founding faculty of a brand-new Early Childhood Center (ECC), opening on the West Side of Asbury Park, New Jersey.  This beautiful facility will provide a high-fidelity Montessori model environment for children while building on Interfaith Neighbors' long-standing commitment to neighborhood revitalization: caring for, supporting, and educating infants and toddlers in partnership with their extended families. 
Be the teacher leader you have always dreamed of!
Job Description
The Pedagogical Lead Teacher ensures the development and delivery of a high-fidelity Montessori model.  In keeping with a Montessori teacher leader philosophy, the Lead Teacher will share in daily teaching responsibilities on a part time basis.  The Lead Teacher coordinates ordering of materials and works with support staff to ensure that they are prepared to support an authentic Montessori approach for children 3 and under.  The successful candidate will oversee professional development planning for the center and for individual teachers, and manages the quality improvement activities including accreditation self-study.
Responsibilities
Develop curriculum that meets the learning goals of the ECC and supports the cognitive development of the children.
Work with teachers to create a supportive, prepared environment for all children.
Review observation notes and record keeping to support optimal development.
Collaborate with staff in planning strategies that actively engage parents with the curriculum.
Collaboratively develop and oversee the implementation of a Professional Development Plan for the Center's staff and ensure tracking and record keeping in accordance with licensing regulations and best practices.
Identify educational opportunities to further develop the skills of the center's staff.
Stay abreast of new information on child development and share with staff.
Follow all center policies and state regulations.
Maintain a personal professional development plan to promote continuous quality improvement.
Serve as designee for the Director as needed.
Requirements
Education Credentials and College Credits and Experience as described in Chapter 52 manual of Requirements for Child Care Centers. Montessori educational equivalent to a Bachelor's degree (full AMI or AMS certification) preferred.
Excellent leadership, organizational, and interpersonal skills.
Strong oral and written communication skills (bilingual preferred).
Experience leading professional learning.
Solid time management skills.
Updated technology skills, i.e., Microsoft Office Suite (Excel, Word, Outlook, PowerPoint) and general awareness of, and ability to learn and apply, other software platforms.
Ability to work well with others and to foster a team environment
Infant/child CPR and First Aid certification or willingness to participate in training.
Clear full background check (as required by DCF state licensing regulations) and pass health and drug screening.
Be able to lift and carry 35 pounds; bend, stand, and sit for extended periods of time.
About Interfaith Neighbors
Interfaith Neighbors, Inc. is a non-profit organization founded in May 1988 when local faith communities came together to address the growing problem of homelessness. Over the years, our services have grown to now include seven distinct programs serving all of Monmouth County. Our supporting members now number over 45 religious congregations of all denominations plus hundreds of private donors as well as corporations, charitable gift trusts and foundations. Interfaith Neighbors has an established track record of successfully delivering projects in a highly efficient and effective manner while building a reputation for excellence that is widely acknowledged. The Early Childhood Learning Center [ECLC] will be conveniently located at 302 Atkins Ave in Asbury Park. It will continue Interfaith Neighbors' support of the westside neighborhood by bringing safe and affordable education and care to our community's youngest members, allowing parents to work, go to school, and care for extended family. The facility will feature trained educators, age-appropriate learning, indoor and outdoor play areas, and an onsite kitchen that serves organic food choices. Initially, the ECLC will focus
...
its efforts on teaching and caring for children ages 3 months to three years old. Supportive funding will allow the Learning Center to welcome all families, regardless of their ability to pay.
Show more
Show less
Connections working at Interfaith Neighbors
https://careerforum.naeyc.org/jobs/16731911/early-childhood-center-lead-teacher-0-3
Loading. Please wait.
Powered By