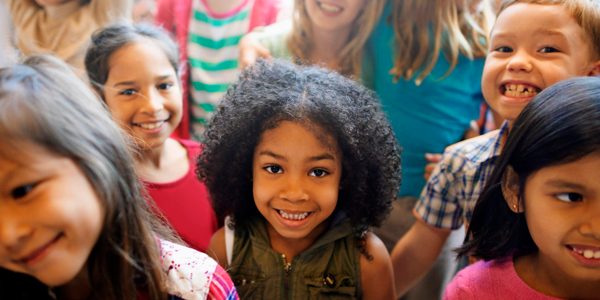 You are here
Job Seekers, Welcome to NAEYC Early Childhood Career Center
Use this area to filter your search results. Each filter option allows for multiple selections.
Instructor or Assistant Clinical Professor/Director– Child Development and Family Studies Center
Mississippi State University
Details
Posted: 14-Jan-22
Location: Ms State, Mississippi
Type: Full Time
Required Education: Masters
Salary: Unclassified
Categories:
Program Administration
Salary Details:
Please see Staff Compensation Structure or Skilled Crafts and Service Maintenance Compensation Schedule for salary ranges. For salary grade UC, these positions are "Unclassified" and salary ranges are determined by the hiring department.
Additional Information:
Employer will assist with relocation costs.
The work of the Director involves a mixture of leadership and management responsibilities for our NAEYC accredited early childhood program. The Director is responsible for budgeting, center licensure and accreditation, community outreach, and child and staff recruitment. The Center serves as the clinical training site for the preservice teacher education program in child development and field experiences for other disciplines. Additionally, this position includes an Instructor or Assistant Clinical Professor rank within the School of Human Sciences (HDFS).
RESPONSIBILITIES:
Continue implementation and evaluation of a model early childhood program serving 109 children, 50 staff members, and numerous lab students
Provide leadership for a learning community using recommended practices for all children including those with disabilities and families of diverse cultural, ethnic, linguistic, and socio-economic backgrounds
Facilitate research-based child assessments
Conduct student and staff supervision and evaluation, staff development, parent education
Maintain professional involvement with NAEYC and/or affiliates
Teach one to two courses per year as faculty in Human Development and Family Science program
Participant in research, writing, and grant submissions.
Required:
Master's degree in child development or early childhood education
At least 3 years prior experience working in a developmentally appropriate early care and education center for children under age 6
Pior experience teaching pedagogy courses at the undergraduate-level
Knowledge of and experience in education program administration, budget management, and report preparation
Preferred:
Doctorate degree in Human Development and Family Science (concentration early childhood), child development, or early childhood education.
Experience administering an NAEYC accredited preschool program for children ages 8 weeks to 6 years, preferably in a university setting
Experience developing parent education programs
Theoretical and substantive knowledge of current child development/child guidance principles, theories, and methods and the ability to model those principles for university students and teachers
Strong public relations skills and the ability to relate to a wide range of individuals, community groups, corporate representatives and families
Active membership in NAEYC

As required by Executive Order 14042, If selected, you will be required to be fully vaccinated against COVID-19 and submit documentation of proof of vaccination before beginning employment with the University.
About Mississippi State University
HDFS is an interdisciplinary program focused on individual, relationship, and family development within diverse ecological contexts. Faculty research interests include early childhood education, early intervention, adverse childhood experiences, family and consumer science, adolescent development, parenting and caregiving, health and biophysiological processes, and religiosity. We administer an undergraduate certificate program in Trauma-Informed Child Advocacy and an undergraduate minor in Gerontology. HDFS includes 8 full-time faculty, 149 undergraduates, and 30 graduate students in masters or doctoral programs of study.
Connections working at Mississippi State University
https://careerforum.naeyc.org/jobs/16118190/instructor-or-assistant-clinical-professor-director-child-development-and-family-studies-center
Loading. Please wait.
Powered By