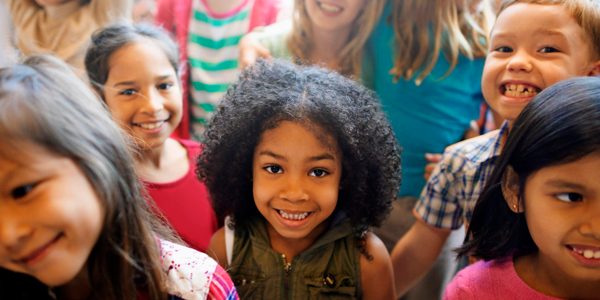 You are here
Job Seekers, Welcome to NAEYC Early Childhood Career Center
Use this area to filter your search results. Each filter option allows for multiple selections.
Associate or Assistant Professor of Raciolinguistic Justice in Early Childhood Teacher Education
Erikson Institute
Details
Posted: 05-Jan-22
Location: Chicago, Illinois
Type: Full Time
Categories:
Teaching, College
Raciolinguistic Justice in Early Childhood Teacher Education
Tenured/Tenure-Track Associate or Assistant Professor
Erikson Institute, a leading graduate school in child development, invites applications for a tenured/tenure-track faculty position at the assistant or associate professor rank to lead a new teacher education program focused on recruiting, preparing, and supporting Black, Indigenous, and other teachers of Color. This program will lead to initial teacher certification in early childhood education, special education, and bilingual/multilingual education, (re)focusing the preparation of teachers in ways that center the development of the knowledge, practices, skills, and commitments to build on the strength, ingenuity, and brilliance of Black, Indigenous, and other children of Color.
Early childhood, preschool, and elementary school teachers who are committed to serving Black, Indigenous, and populations of Color are crucial. By way of example, studies show that Black students who had two Black teachers before 3rd grade are 32% more likely to go to college. Yet, in Illinois, the Chicago Tribune has reported that the lack of early care and education workforce has reached crisis levels, being particularly acute with regard to racial identities, socioeconomic demographics, and language practices in classrooms. In line with Erikson's commitment to foster justice, enact principles of belonging, and cultivate equity and inclusion, this program seeks to ameliorate the shortage of early care and education professionals who are focused on serving Black, Indigenous, and other children of Color.
Qualifications: We seek an early childhood scholar and teacher educator with a solid foundation and experience in the preparation of teachers who are focused on serving Black, Indigenous, and other children of Color in transformative and just ways—racially, culturally, socioeconomically, linguistically—to lead a new program on the preparation of early childhood teachers who are focused on serving Black, Indigenous, and other children of Color. In addition to seeking to recruit a faculty colleague whose scholarship and practice are focused on raciolinguistic justice, we seek a scholar knowledgeable of and committed to multilingual development in early childhood (including dual language, translanguaging, and bilingual education). Early childhood teacher education experience and doctorate degree required. Program accreditation and certification assessment experience preferred.
Responsibilities: This 12-month full-time appointment beginning Summer 2022 is key to the design and implementation of a new program at Erikson; a high-quality teacher preparation program coupled with induction and a four-year service obligation. Upon graduation, teachers who are focused on serving Black, Indigenous, and other children of Color will teach in underinvested communities for 4 years via a service-obligation model. Key to this position is the ability to partner with historically disinvested communities in Chicago. This faculty member will serve as Director of the Program. Program implementation will start with a community needs assessment undertaken collaboratively with community stakeholders to deepen our understanding of the strengths and needs of children and families and community assets and resources. In addition to directing the program, this faculty member will engage in research and teaching (typically teaching two courses per semester); student advisement; development of a well-defined, original program of funded research with publications. This faculty member will take a leadership role in program administration and development; engagement with the public; and contribute expertise to the Institute's mission.
Application Materials and Deadlines: Review of applications begins January 22, 2022; apply no later than January 28, 2022 for full consideration. Applicants must submit a letter of application; statement of professional goals discussing research, teaching, and community engagement experiences and interests; curriculum vitae; and names and contact information of three references. Submit all documents combined in one PDF file to the Search Committee Chair Professor Luisiana Melendez at csimons@erikson.edu.
About Erikson: We are the premier graduate school in childhood development committed to ensuring that all children have equitable opportunities to realize their potential. Erikson Institute's graduate degree programs uniquely prepare child development, education, and social work leaders to improve the lives of young children and their families. Our impact and influence are further amplified through our innovative academic programs, applied research, direct services in the community, and advocacy and policy and leadership. To learn more, please visit our web site at www.erikson.edu 
Erikson Institute is an equal opportunity employer. We consider all applicants for employment without regard to race, color, religion, national or ethnic origin, gender, gender identity, gender expression, sexual orientation, marital status, age, disability, veteran status, or any other classes protected by federal, state, or local laws. In addition, Erikson Institute provides reasonable accommodations to qualified individuals with disabilities in accordance with the Americans with Disabilities Act and applicable state and local laws (including during the application or hiring process).
About Erikson Institute
Erikson Institute is the premier independent institution of higher education committed to ensuring that all children have equitable opportunities to realize their potential. We're on a mission to educate, inspire, and promote leadership that supports children and their families in reaching their fullest potential. Erikson Institute connects the adults in children's lives to the latest scientific research and data on childhood development and learning. By promoting collaborative, creative thinking, we create lasting change that empowers professionals and positively impacts children.
Connections working at Erikson Institute
https://careerforum.naeyc.org/jobs/16048055/associate-or-assistant-professor-of-raciolinguistic-justice-in-early-childhood-teacher-education
Loading. Please wait.
Powered By