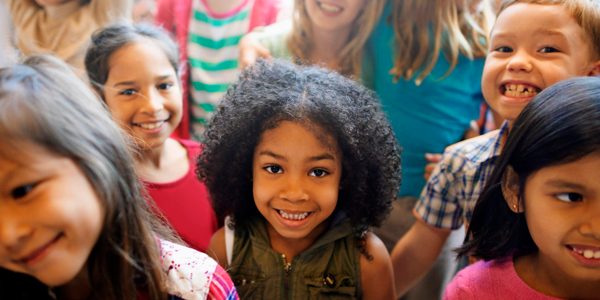 You are here
Job Seekers, Welcome to NAEYC Early Childhood Career Center
Use this area to filter your search results. Each filter option allows for multiple selections.
Details
Posted: 05-Jan-22
Location: Bridgewater, Virginia
Type: Full Time
Salary: Range 40,000 to 47,500
Categories:
Program Administration
The Director will oversee the efficient operation of Connections Early Learning Center.
Education/Certification Requirements:
Must have a B.A. degree in human services or related field; Master's degree preferred
First Aid and CPR certification training will be provided by the Center before the start of employment
TB test and criminal background checks on file by start of employment
Experience:
Experience teaching in an early childhood setting
Experience managing/leading childcare facilities/centers
Knowledge of developmental milestones and child development
Experience with establishing classroom structure and in creating curriculum
Experience in business administration, finance, and program coordination
Required Knowledge/Skills:
Working knowledge of state and federal child care laws and requirements, including safety regulations
Familiarity with community partnership opportunities
Excellent organizational, verbal, and written communication skills
Be physically able to lift 30 lbs., stand for long periods of time, and be willing to move freely about each classroom
DUTIES AND RESPONSIBILITIES
Supervisory Responsibilities:
Supervise staff of varying backgrounds while creating a sense of community among staff, children, and families
Handles Human Resource duties such as posting of jobs, conduct interviews, fill staff positions, and ensure orientation is completed by first day of employment, including all paperwork and certification requirements
Keep staff motivated and resolve conflicts in the workplace
Perform formal evaluation of staff members once a year
Collaborate with the Curriculum Coordinator regarding classroom teacher evaluations
Make informal assessments throughout the year regarding the classroom environments and teacher/student interactions
Arrange for extra training or professional development of staff to improve performance when necessary
Take steps to counsel and terminate employment as needed
Be the contact person for interested volunteers and conduct initial training on the Center's mission and procedures
Periodically evaluate facilities, resources, and equipment, and report findings to the Board of Directors
General Responsibilities:
Uphold the mission, vision, philosophy, and values of CELC by providing a safe and nurturing environment for children
Present a positive image for CELC at all times, to include dressing in a professional manner
Maintain professional conduct and confidentiality in all interactions with children, parents, staff, volunteers, and Board of Directors
Work well with others and foster a team environment
Develop and implement policies, procedures, and objectives of the program in cooperation with the Board of Directors including any accreditations as well as licensing standards for the state of Virginia
Prepare and maintain the budget which includes but is not limited to employment, equipment, supplies, and training expenses
Maintain a system of records in accordance with childcare licensing and accreditations, for financial and/or statistical purposes
Prepare reports and/or contracts with the Department of Education and community partners
Actively seek to continuously update skills of self and staff by attending workshops and conferences adhering to licensing requirements
Create and manage staff schedules
Work with the administrative team to schedule and complete family tours of the Center
Using the waiting list, make enrollment decisions and facilitate the transition process
Create and distribute newsletters and informational emails to parents, in cooperation with the Curriculum Coordinator and Administrative Assistant
Be available to cover or sub in a classroom should the need arise
Supervise purchasing, preparation, and distribution of food
Report suspected child abuse to the proper authorities
Be flexible with changing priorities as duties, responsibilities, and activities may change at any time with or without notice
Perform other duties as requested by the Board
GENERAL REQUIREMENTS FOR ALL STAFF
Shall not be guilty of a criminal offense
Shall be of good character and reputation
Shall be capable of carrying out assigned responsibilities
Shall be capable of accepting training and supervision
Shall be capable of communicating effectively both orally and in writing as applicable to the job responsibility
Staff who work directly with children shall be capable of communicating with emergency personnel.
https://careerforum.naeyc.org/jobs/16047135/director
Loading. Please wait.
Powered By