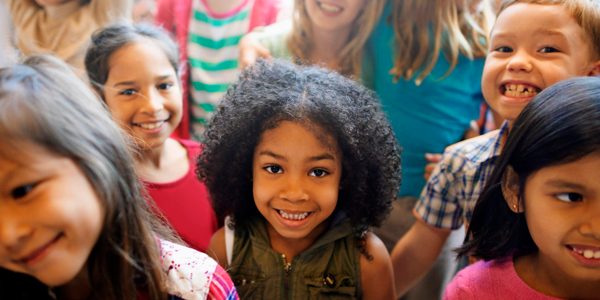 You are here
Job Seekers, Welcome to NAEYC Early Childhood Career Center
Use this area to filter your search results. Each filter option allows for multiple selections.
Details
Posted: 03-Jan-22
Location: Washington, D.C.
Type: Full Time
Required Education: Masters
Categories:
Other
DC Public Schools' mission is to recruit, develop, and invest in a talented, caring, and diverse team. We know that when our educators are given the tools, opportunities, and recognition to thrive, our students will thrive in school and in life. RISE — Rigorous Instruction Supports Equity — is a new program to support educators through professional development, performance-based incentive awards, and support for new teachers at our highest-need schools. At its core, RISE is about honoring our educators as professionals and providing opportunities to learn and grow within the district.  
Principal Essential Duties and Responsibilities
The below statements are intended to describe the general nature and scope of work being performed by this position. This is not a complete listing of all responsibilities, duties, and/or skills required. Other duties may be assigned.
Leading Instruction
Articulating a clear instructional vision with a school-wide focus on teaching and learning that is data-driven, standards- aligned and rooted in a belief that all students can achieve at high levels.
Implementing consistent school-wide instructional practices that are clear, results-oriented and research-based. Creating opportunities for ongoing learning and staff development that are informed by data.
Creating opportunities for ongoing learning and staff development that are informed by data.
Leading Operations
Executing results-focused school operations and resource management that ensure minimal disruptions to teaching and learning and promote the success of all students and staff.
Developing and maintaining a purposeful school culture that supports a safe and effective learning environment. Aligning human resources to school needs, setting high expectations and effectively managing all school employees to meet school goals.
Aligning human resources to school needs, setting high expectations and effectively managing all school employees to meet school goals.
Leading for Increased Effectiveness
Focusing on evidence-based growth and results to drive the school towards annual and long-term goals.
Engaging school community members effectively to ensure all stakeholders are included in school improvement efforts. Listening to and communicating with all the school's stakeholders; building successful interpersonal relationships with faculty, staff members, family and community members and students.
Managing the change process, including making tough decisions when necessary to move the school and students forward.
Engaging in constant personal learning, including the need to learn and adapt when faced with challenges and successes.
The successful candidate is motivated by the mission to transform the District of Columbia Public Schools into the nation's highest performing public school system. This position offers the opportunity to have a profound and lasting impact on student learning and achievement. Candidates must possess the following professional qualifications:
Applicants must obtain an Administrative Services Credential (ASC) through the Office of the State Superintendent of Education (OSSE).
To obtain an ASC, at minimum, applicants must: EITHER (1) possess at least a master's degree, (2) have spent two years or more in a full-time, K-12 school-based position, and (3) have earned a passing score on the School Leaders Licensure Assessment (SLLA) OR (1) possess a bachelor's degree and (2) have completed a state-approved program in K-12 Leadership/Administration. For a full description of ASC requirements, please visit OSSE's website: OSSE ASC Requirements.
Have 2 years full-time instructional leadership experience including Assistant Principal experience.
Americans with Disabilities Act (ADA)
The Office of Labor Management & Employee Relations (LMER) ensures that eligible employees receive benefits and opportunities equal to those provided to non-disabled employees. LMER also ensures that eligible disabled employees receive requested reasonable accommodations. Employees with inquiries regarding ADA policies should contact the Equal Employment Opportunity Unit, District of Columbia Public Schools, 1200 First Street, NE, 10th Floor, Washington, DC 20002, (202) 442-5424.
About DC Public Schools
Our public school students need your expertise, passion and leadership.We are looking for highly motivated and skilled talent to join our team at District of Columbia Public Schools (DCPS). We seek individuals who are passionate about transforming the DC school system and making a significant difference in the lives of public school students, parents, principals, teachers, and central office employees.DCPS serves 48,600 students in the nation's capital through the efforts of approximately 4,000 educators in 112 schools. As part of a comprehensive reform effort to become the preeminent urban school system in America, DCPS intends to have the highest?performing, best paid, most satisfied, and most honored educator force in the nation and a distinctive central office staff whose work supports and drives instructional excellence and significant achievement gains for DCPS students.
Connections working at DC Public Schools
https://careerforum.naeyc.org/jobs/16036790/principal-dc-public-schools
Loading. Please wait.
Powered By