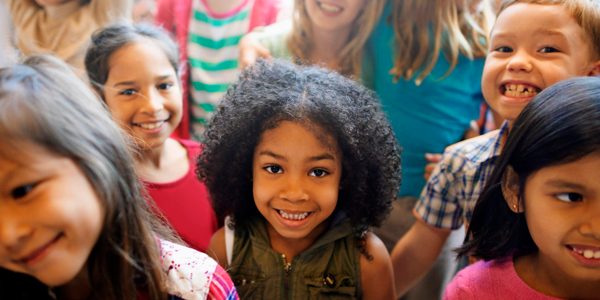 You are here
Job Seekers, Welcome to NAEYC Early Childhood Career Center
Use this area to filter your search results. Each filter option allows for multiple selections.
Assistant Professor of Early Childhood Development & Prevention Science
Washington State University
Details
Posted: 30-Dec-21
Location: Pullman, Washington
Type: Full Time
Required Education: Doctorate
Salary: Competitive and commensurate
Categories:
Teaching, College
Salary Details:
Competitive salary commensurate with qualifications and experience
The Opportunity:
The Department of Human Development at Washington State University invites applications for a full-time nine-month position at the rank of Assistant Professor, with appointment to the Pullman campus beginning August 16, 2022. We are seeking a colleague with expertise in early childhood development and/or education, who conducts research using a prevention science lens. In particular, we look forward to receiving applications from researchers whose work illuminates risk and protective factors that shape development during early childhood, and/or addresses the development, implementation, evaluation, and dissemination of early childhood programming, including programming aimed at early childhood education professionals and their students.
The successful candidate will become a valued colleague in the Department of Human Development at the WSU Pullman campus. The department serves a total of over 35 graduate and 500 undergraduate students in our programs at the Pullman Campus, the Vancouver Campus, and Online. Additional information on the Department of Human Development can be found at http://hd.wsu.edu. The successful candidate will also have an opportunity to join the graduate faculty in the interdisciplinary Prevention Science graduate program. Information on this program, administered by the Department of Human Development in collaboration with faculty from Health Communication, Educational Psychology, the School of Medicine, and Nursing, can be found at https://hd.wsu.edu/preventionscience/. Our new colleague also will have rich opportunities for collaboration with WSU Extension faculty.
In addition, the Department of Human Development is the administrative home of the WSU Children's Center, a full-day, year-round childcare program serving students, staff, and faculty since 1970 (https://childrenscenter.wsu.edu/). The Center is licensed for 170 children from 6 weeks to 12 years and is staffed by 22 full-time teachers and a five-member administrative team, and also employs multiple WSU students each semester. The Center serves as a laboratory school, providing field experience placements, observational and research opportunities for students from a number of departments, including Human Development, Psychology, and Education. In addition, research with children can be conducted on-site and the parent population provides a diverse pool of potential participants for survey research. The Center is an integral part of the Department of Human Development and welcomes connection with all areas of Human Development scholarship. 
The Department of Human Development is committed to a departmental climate that values and fosters diversity, equity, and inclusion. In addition, we are committed to the retention and success of new faculty, and as such the successful candidate will be provided with a departmental mentoring committee, peer mentors/mutual mentoring, and will have access to university programs such as the External Mentor Program (https://advance.wsu.edu/externalmentors/).
RESPONSIBILITIES:
Our new colleague will teach two courses in the undergraduate Human Development curriculum (including an option in Early Childhood Education) or Prevention Science graduate curriculum each semester. In addition, the successful candidate will engage in an active and high-quality research agenda, advise graduate students, and pursue internal and external funding. It is expected that the successful candidate will demonstrate a commitment to supporting first-generation and BIPOC student populations and will participate in appropriate service activities expected of faculty at Washington State University.
The College of Agricultural, Human, and Natural Resource Sciences:
Recognizing its unique land-grant research and educational mission to the people of Washington State and beyond, the College of Agricultural, Human, and Natural Resource Sciences (CAHNRS) is an expansive and diverse college comprised of 14 academic departments and schools, 4 research and Extension centers distributed across the state, 13 subject matter centers, and 1 tribal and 39 county Extension offices. Our mission is to provide global leadership in discovering, accessing, and disseminating knowledge that contributes to producing a safe, abundant food and fiber supply; promotes the well-being of individuals, families, and communities; enhances sustainability of agricultural and economic systems; and promotes stewardship of natural resources and ecological systems. CAHNRS personnel embrace the opportunity to fulfill the university's land-grant mission by making groundbreaking research discoveries, utilizing innovative approaches to teaching and learning, and delivering relevant, progressive Extension programs that synergistically generate outcomes that enhance the quality of life for the citizens of Washington State, as well as for people around the globe. To learn more about CAHNRS, visit http://cahnrs.wsu.edu/.
Life on the Palouse:
Pullman offers a friendly, small-town atmosphere with a high quality of life and connected community. Located 80 miles south of metropolitan Spokane, Pullman is also a quick drive away from the scenic Idaho panhandle and Moscow Mountain. The rolling hills of the Palouse offer a wide range of outdoor activities and a true four-season climate. The area provides ample opportunity to enjoy the cultural and academic hub of both Washington State University and the University of Idaho, in the neighboring town of Moscow, Idaho. Additionally, Pullman has an excellent public school system and was recently ranked by Bloomberg Business as the best small town in Washington to raise children. To learn more about the Pullman community, visit
http://www.pullmanchamber.com.
APPLICATION PROCESS:
Screening of applications materials begins January 24, 2022; the position will be open until filled. To apply, visit https://hrs.wsu.edu/jobs/ and be prepared to submit 1) a detailed letter of application addressing the required and preferred qualifications; 2) a statement of research interests (no longer than one page); 3) a statement of teaching philosophy and experience (no longer than one page); 4) a statement of diversity and inclusion that describes past experiences, current interests/activities, and/or future goals to promote a climate that fosters diversity and inclusion; 5) a curriculum vitae; and 6) the names, addresses, and contact information for three references.
Please contact Dr. Louise Parker, Search Committee Chair, at parker@wsu.edu for questions about this position. All qualified individuals are encouraged to apply.
WASHINGTON STATE UNIVERSITY IS AN EQUAL OPPORTUNITY/AFFIRMATIVE ACTION EDUCATOR AND EMPLOYER.
WSU is committed to excellence through diversity, has faculty friendly policies including a partner accommodation program, and a NSF ADVANCE Institutional Transformation grant (see http://www.excelinse.wsu.edu/).
WSU employs only US citizens and lawfully authorized non-US citizens. All new employees must show employment eligibility verification as required by the U.S. Citizenship and Immigration Services.
Washington State University is committed to providing access and reasonable accommodation in its services, programs, activities, education and employment for individuals with disabilities. To request disability accommodation in the application process, contact Human Resource Services: 509-335-4521(v), Washington State TDD Relay Service: Voice Callers: 1-800-833-6384, TDD Callers: 1-800-833-6388, 509-335-1259(f), or hrs@wsu.edu.
Qualifications:
Required:
Earned Ph.D. in human development, early childhood education, developmental psychology, health promotion, family science, or related area prior to the date of hire; and
At least one year (12 months) of research experience as a graduate student or a working professional focused on early childhood development or early childhood education with a prevention science lens, broadly defined.
Preferred:
Evidence of ability to conduct programmatic, high quality research;
Evidence of attention to issues pertaining to diversity, equity, and inclusion;
Evidence of ability for quality teaching in a higher education environment;
Experience in early childhood education;
Evidence of potential to acquire internal or external research funding; and
Training and/or experience in varied qualitative and/or quantitative approaches.
About Washington State University
Founded in 1890, Washington State University is a comprehensive land-grant university with teaching, research, and extension missions, and one of two research universities in Washington State. WSU is organized into 10 academic colleges, the Honors College, and the Graduate School. It has an enrollment of more than 31,000 undergraduate and graduate students on 4 campuses (Pullman, Spokane, Tri-Cities, and Vancouver) with approximately 21,000 students located on the main campus in Pullman, WA. WSU ranks among the top 60 public research universities and is a Carnegie I, Doctoral/Research Extensive University. WSU strongly values diversity among its faculty, staff, and students, and seeks to ensure a welcoming community for all. Further information about WSU can be found at: www.wsu.edu and https://wsu.edu/about/facts/. At Further information about WSU can be found at wsu.edu.
Connections working at Washington State University
More Jobs from This Employer
https://careerforum.naeyc.org/jobs/16025183/assistant-professor-of-early-childhood-development-prevention-science
Loading. Please wait.
Powered By