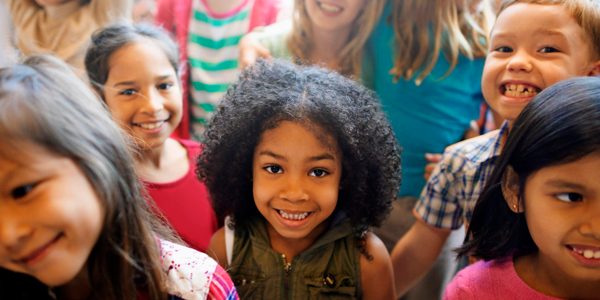 You are here
Job Seekers, Welcome to NAEYC Early Childhood Career Center
Use this area to filter your search results. Each filter option allows for multiple selections.
Assistant Professors, Department of Human Development
Washington State University
Details
Posted: 29-Dec-21
Location: Pullman, Washington
Type: Full Time
Required Education: Masters
Salary: Commensurate with experience
Categories:
Teaching, College
The Department of Human Development at Washington State University invites applications for three full-time career-track Assistant Professor positions with expertise in the areas of 1) lifespan development and/or family relationships; 2) early childhood education; and 3) internship management in Pullman WA, beginning August 2022. Positions are 3 year and/or renewable contracts. Duties include teaching three undergraduate courses per semester, engaging in scholarship, participating in appropriate service activities expected of faculty at Washington State University, and potentially some academic advising. The internship position requires additional summer duties. 
The Department of Human Development is committed to a climate that values and fosters diversity, equity, and inclusion. You will find a growth-oriented, shared decision-making, inclusive environment. In addition, we are committed to the retention and success of new faculty, and as such the successful candidates will be provided with mentoring committees, peer mentors/mutual mentoring, and will have access to professional development opportunities and university programs such as the External Mentor Program (advance.wsu.edu/external mentors). Pullman, WA offers a friendly, small-town atmosphere with a high quality of life and connected community. Located 80 miles south of metropolitan Spokane, Pullman is also a quick drive away from the scenic Idaho panhandle and Moscow Mountain. The rolling hills of the Palouse offer a wide range of outdoor activities and a true four-season climate. The area provides ample opportunity to enjoy the cultural and academic hub of both Washington State University and the University of Idaho, in the neighboring town of Moscow, Idaho. Additionally, Pullman has an excellent public school system and was recently ranked by Bloomberg Business as the best small town in Washington to raise children.
Required qualification is a Master's degree in Human Development or a related field (e.g., Family and Consumer Sciences, Family Science, Early Childhood Education, Education, Psychology, Sociology). The early childhood education position also requires at least one year of classroom experience in early childhood education.
Preferred qualifications include a Ph.D. in Human Development or a related field; demonstrated experience in successful teaching at the undergraduate level; evidence of scholarly productivity in Human Development or a related field; and demonstrated commitment to efforts that support diversity, equity, and inclusion.
Applicants should apply online through WSU Human Resources (https://hrs.www.wsu/jobs) and enter R-3788 in the search and submit a detailed letter of application addressing the required and preferred qualifications that also specifies which position(s) you are applying for; a teaching philosophy statement; a diversity, equity and inclusion statement; a CV; names, addresses and contact information for three references; and three letters of recommendation. Review of applications begins January 15, 2022 and will continue until the position is filled. Please contact Dr. Debbie Handy, Search Committee Chair handy@wsu.edu, or 509-335-2935 for questions about these positions. All qualified individuals are encouraged to apply.
Washington State University is an equal opportunity/affirmative action educator and employer.
About Washington State University
Founded in 1890, Washington State University is a comprehensive land-grant university with teaching, research, and extension missions, and one of two research universities in Washington State. WSU is organized into 10 academic colleges, the Honors College, and the Graduate School. It has an enrollment of more than 31,000 undergraduate and graduate students on 4 campuses (Pullman, Spokane, Tri-Cities, and Vancouver) with approximately 21,000 students located on the main campus in Pullman, WA. WSU ranks among the top 60 public research universities and is a Carnegie I, Doctoral/Research Extensive University. WSU strongly values diversity among its faculty, staff, and students, and seeks to ensure a welcoming community for all. Further information about WSU can be found at: www.wsu.edu and https://wsu.edu/about/facts/. At Further information about WSU can be found at wsu.edu.
Connections working at Washington State University
Loading. Please wait.
Powered By