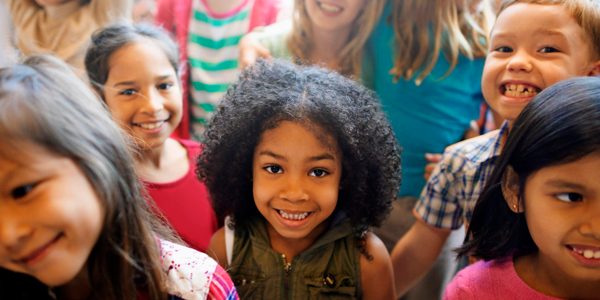 You are here
Job Seekers, Welcome to NAEYC Early Childhood Career Center
Use this area to filter your search results. Each filter option allows for multiple selections.
Details
Posted: 04-Jan-22
Location: Dedham, Massachusetts
Type: Full Time
Preferred Education: 2 Year Degree
Salary: up to $17 an hour
Categories:
Teaching, 0-5
Salary Details:
Sign on Bonus
Additional Information:
5 openings available.
Looking to make a difference in the life of a child, their family and the community we serve…..it's here.  Come be part of an environment that encourages all to shine. SIGN ON BONUS, Benefits and a child care discount. Our MA centers are hiring!!  
https://the-learning-experience-144.careerplug.com/account 
Role Responsibilities: 
Lead, coach, and mentor co-teachers in your classroom; model behaviors and provide feedback.
Responsible for the overall classroom management, leading a safe, nurturing, and engaging learning environment.
Serve as a role model, using a growth mindset to develop young minds and inspire a love of learning
Implement our proprietary L.E.A.P. Curriculum®, working with Infants, Toddlers, and/or Preschool children in a way that is consistent with the unique needs of each child.
Create a safe, nurturing environment where children can play and learn.
Communicate regularly with parents, sharing their children's latest adventures and achievements through a variety of avenues, including mobile apps and personal discussions.
Support your center's success, partnering with center staff and leadership to achieve goals around enrollment and engagement.
Build relationships with families and coworkers and create a dynamic environment where play and learning happen seamlessly.
Qualifications:
1 year of professional teaching experience preferred. At least six months of professional teaching experience required.
Associate degree or higher in ECE or related degree preferred. High school diploma/GED required.
Demonstrated knowledge of developmentally appropriate practices (DAP).
CPR and First Aide certification preferred
Must meet state specific guidelines for the role
About The Learning Experience
Directors and Teachers at The Learning Experience are ambassadors of happiness, creating opportunities every day that reflect our mission to make a difference in the lives of children, their families and communities. Our passionate teachers use a growth mindset to develop young minds and inspire a love of learning. #HappyHappensHere
Connections working at The Learning Experience
https://careerforum.naeyc.org/jobs/15876858/child-care-teachers
Loading. Please wait.
Powered By