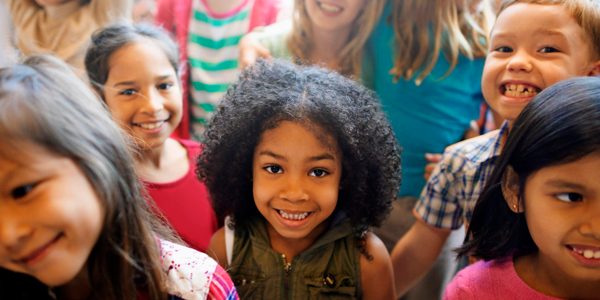 You are here
Job Seekers, Welcome to NAEYC Early Childhood Career Center
Use this area to filter your search results. Each filter option allows for multiple selections.
Chief Operating Officer, Stepping Stone School
Tradition Search Partners on behalf of Stepping Stone School (Austin, Texas)
Details
Posted: 12-Oct-21
Location: Austin, Texas
Type: Full Time
Preferred Education: Masters
Categories:
Curriculum Development/Supervision
Other Management
Program Administration
About Stepping Stone School
The first Stepping Stone School was founded in 1979 to provide high quality, accessible early care and education that focuses on each child as an individual and provides service to families.
More than forty years later, we are Austin's Premier network of Early Care and Education schools, an organization serving more than 2,200 students in over twenty locations committed to providing superior education and care for a better world. The organization is considered by industry professionals to be a model of care and quality early education; all locations are owned by Stepping Stone School, not franchised.
Now we are looking for a Chief Operating Officer to take the company forward in partnership with its founders.
About the role
As COO, you will provide strategic, operational, financial, and administrative leadership of the company. You will work with an academic counterpart who will assist with the curriculum structuring and partner with Ms. Paver for a transitional period to learn the institutional culture, procedures, and practices. You will also:
Empower and lead a high-performance management team; attract, recruit and retain required members of the executive team not currently in place; and provide mentoring as a cornerstone to our management career development program. Oversee recruiting and training systems to ensure that we are attracting and retaining the strongest possible candidates for executive positions as well as at each of our twenty-plus schools.
Lead all aspects of P & L and budgeting responsibilities. Ensure that the company has the operational controls, reporting procedures, people, and systems to grow the organization by increasing profitable revenue and ensuring financial strength and operating efficiency. Collaborate with the management team to develop and implement plans for the operational infrastructure of systems, processes, and personnel designed to accommodate the growth objectives of our organization: continuing to build enrollment, realizing operational efficiencies, and growing profitability.
Work with and understand all regulatory agencies and handle legal matters such as labor laws, finance, government relations and regulations. Have knowledge about licensing, child care standards, state, federal, and local laws and regulations governing the child care industry.
Work closely with the owners of the business to ensure they understand the current status of operations, finance, strategy, valuing institutional knowledge and historical information. Provide timely, accurate, and complete reports on business development, client satisfaction, regulatory requirements, talent development, leadership effectiveness, and more.
About you
You are an inspired and organized leader with a track record of recruiting and growing talent, of delegating well, and of carefully attending to details. Importantly, you are dedicated to the mission and vision of the company.
You have been responsible for a significant P&L are knowledgeable about finance, accounting, marketing, social media, and other functions.
People describe you as a self starter and leader who inspires others. You are positive, flexible, upbeat, and optimistic. You have excellent interpersonal, team building, and public speaking skills. You are mature, ethical, and flexible in your working relationships.
A bachelor's degree is required. You may also have an MBA or other advanced degrees.
Ideally, you have an understanding of early childhood education and possess experience with family- owned businesses. We are also open to outstanding leaders with relevant track records in related and unrelated industries.
Apply Online
We are proud to offer generous compensation packages and benefits befitting a top professional in the field.
Stepping Stone is an equal-opportunity employer. We follow federal and state disability laws and make reasonable accommodations for applicants and employees with disabilities.
Are we describing you? If so, please apply online as soon as possible and no later than December 1, 2021 for immediate consideration. We will consider applications on an ongoing basis as they are received. We look forward to meeting you!
About Tradition Search Partners on behalf of Stepping Stone School (Austin, Texas)
Tradition Search Partners is representing Stepping Stone School in this search. Tradition Search Partners represents independent schools in N-12 educational-leadership searches. We are typically called in as "fixers" for schools with high standards. We utilize aggressive and tested processes, advanced technology and data, and white-glove service you'd expect in for-profit work.
Connections working at Tradition Search Partners on behalf of Stepping Stone School (Austin, Texas)
https://careerforum.naeyc.org/jobs/15593026/chief-operating-officer-stepping-stone-school
Loading. Please wait.
Powered By