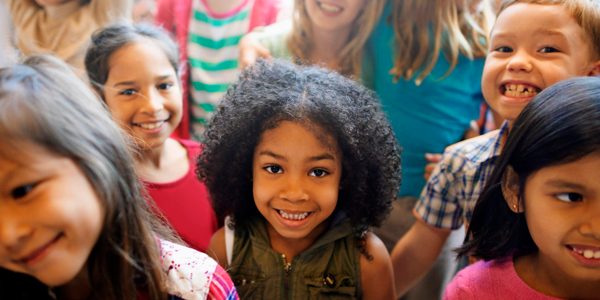 You are here
Job Seekers, Welcome to NAEYC Early Childhood Career Center
Use this area to filter your search results. Each filter option allows for multiple selections.
Details
Posted: 08-Oct-21
Location: Hershey, Pennsylvania
Type: Full Time
Required Education: 4 Year Degree
Categories:
Other Management
Internal Number: 21000120
For more than 110 years, Milton Hershey School (MHS) has helped children realize their full potential by offering a top-notch private, cost-free education to students in pre-Kindergarten through 12th grade from income-eligible families. To expand and enhance the impact of Milton and Catherine Hershey's vision, the Boards and management of Milton Hershey School and the Hershey Trust Company are launching the Catherine Hershey Schools for Early Learning (CHS), a cost-free, non-residential early childhood education program. 
CHS plans to open six early childhood education Centers by 2027. The Centers are designed for children from birth to age 5 from economically disadvantaged and at-risk backgrounds with the goal of encouraging the development of a child's educational, cognitive, social, emotional, and physical well-being. The CHS Initiative will provide a focus on core early learning programs through a rigorous and relevant curriculum that is aligned with a mission to nurture and educate enrolled children. Children also will receive supports such as nutritious meals and provisions of supplies, among other early learning enhancements. Finally, CHS will offer integrated support services for families of children enrolled in the Centers.
Role Description: 
The Facilities Manager is part of the CHS Central Office Operations team, reporting to the Operations Director. The Facilities Manager will oversee both capital projects as well as taking the lead to manage the maintenance of grounds, infrastructure, buildings and support personnel such as custodians and contractors for the CHS Central Office and six Centers. Initially, the main responsibility of this individual will be to manage the construction and preparation of the six new state-of-the-art CHS Center facilities. This will include close collaboration with and oversight of various internal and external stakeholders. Additionally, the Facilities Manager would be responsible for ensuring that all buildings and grounds are clean, safe and functional for educational/program purposes and compliant with all applicable codes, and government regulations. Finally, the Facilities Manager will develop and lead on-going building maintenance procedures/programs, operating budgets, utility accounts and activities in collaboration with each Centers' staff.  The Facilities Manager will be responsible for:
Overseeing and supporting on-going and strategic planning of future capital projects, including facilities design, construction and on/off-site building management.
Creating policies, processes and procedures for building management, waste management, budget management and contract management for all CHS Centers in alignment with MHS governance standards 
Collaborating with Centers' Facilities Managers to coordinate and resolve maintenance needs in regard to HVAC, lighting, electrical distribution systems, elevators, plumbing, fire safety systems, building envelope and utility infrastructure
Working with the Operations Director and individual Center Directors on areas such as space inventory, FF&E, capacity ratios, facility modifications and future construction plans
Managing and reviewing service contracts for all CHS Centers.
Recommending maintenance, mechanical, electrical and facility design modifications.
Oversee energy consumption and procurement for all CHS Centers.
Ensuring compliance with federal, state and local licensing, inspection, and code requirements for all CHS Centers.
Planning, developing and prioritizing objectives and standards for deferred and preventive maintenance programs, evaluate long-term modifications to building and underground utilities giving consideration to budget management, cost analysis and timing.
Developing and managing the annual operating and maintenance budget for all CHS Centers.
Bachelor's Degree in facilities management/architecture/engineering
Minimum of 5 years of demonstrated experience leading a team in a related field (e.g., facilities/building management, architecture, engineering, capital project management)
Strong organizational and problem-solving skills
Strong project management skills
Willingness and ability to work collaboratively and cooperatively as part of a team, with effective skills in influencing others & negotiating
Highly detail-oriented and dependable
Energy management and utility procurement experience required
Knowledge of operational maintenance practices (e.g., grounds keeping, facility maintenance, electrical, applicable safety standards, etc.) required
Ability to work well across functions and departments to forge strong cross-disciplinary relationships
Experience overseeing multi-site facilities management
Previous experience in new venture or similar entrepreneurial, high-growth setting (preferred)
Experience in designing and planning for educational facilities (preferred)
Experience overseeing multi-site facilities management
Demonstrated exceptional customer service orientation
Commitment to the mission and values of CHS and MHS and demonstrated high degree of integrity as all MHS and CHS staff are considered to be role models for students
Exceptional communication skills – written, verbal, and platform
Proficiency in using technology, including MS Office, and Internet
U.S. work authorization required.
Apply Online at https://mhs.taleo.net/careersection/c_ex/jobdetail.ftl?lang=en&job=21000120
Loading. Please wait.
Powered By