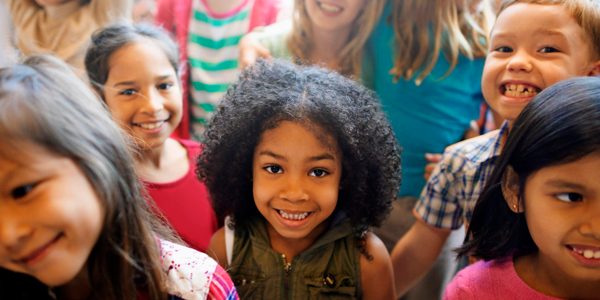 You are here
Job Seekers, Welcome to NAEYC Early Childhood Career Center
Use this area to filter your search results. Each filter option allows for multiple selections.
Preschool Toddler Teacher
RNS Academy
Details
Posted: 15-Sep-21
Location: Waldwick, New Jersey
Type: Full Time
Salary: $14-$18 an hour
Categories:
Teaching, 0-5
Looking for a qualified Preschool Teacher to assist in laying the necessary foundation for toddlers to be successful in kindergarten. Our program's purpose is to ease toddlers into an organized preschool curriculum. Our staff must demonstrate a great love and patience for children. Qualifications needed to teach them effectively include knowledge of best practices and preschool educational methods as well as the ability to engage them and earn their trust and attention. The goal is to contribute to the healthy mental and emotional development of the child so they can more easily acclimate in the next level of education.
Responsibilities
Assist in the development of creative, thematic lessons suitable for preschool children age 2-4
Employ a variety of educational techniques (storytelling, educational play, media etc.) to teach children
Observe each child to help them improve their social competencies and build self-esteem
Encourage children to interact with each other
Guide children to develop their artistic and practical capabilities through a carefully constructed curriculum (identify shapes, numbers or colors, do crafts etc.)
Organize nap and snack hours and supervise children to ensure they are safe at all times
Communicate with parents regularly to understand the children's background and progress
Assist in maintaining a clean and tidy classroom consistent with health and safety standards
All staff should be vaccinated, the building is equipped with UV lamps in the HVAC system as well as free standing units in all the classrooms to assist in additional sanitation after hours. Classroom surfaces are cleaned daily as per DCF and CDC guidelines.
Must have:
Experience with preschool age children
Understanding of the principles of child development and preschool educational methods
Familiarity with safety and sanitation guidelines for classrooms
Excellent communication and instructional skills
Ability to act as mediator between children
Cool-tempered, friendly and reliable
Certification in child CPR prefered
Early Education Certification welcome, not required
About RNS Academy
RNS Academy is dedicated to providing a safe, warm, and caring environment where children learn through play and hands-on exploration. We believe the correct balance of play, thematically based curriculums, and the support and care of nurturing staff help inspire children to learn while having fun. Ages infant through 5.
Connections working at RNS Academy
Loading. Please wait.
Powered By