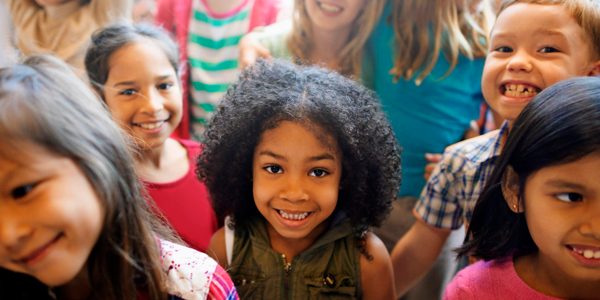 You are here
Job Seekers, Welcome to NAEYC Early Childhood Career Center
Use this area to filter your search results. Each filter option allows for multiple selections.
Bricker/Squires Faculty Chair in Early Intervention, Associate or Full Professor
University of Oregon
Details
Posted: 13-Sep-21
Location: Eugene, Oregon
Type: Full Time
Required Education: Doctorate
Categories:
Teaching, College
Bricker/Squires Faculty Chair in Early Intervention, Associate or Full Professor


Job no: 527575
Work type: Faculty - Tenure Track
Location: Eugene, OR
Categories: Education, Instruction

Department: Department of Special Education and Clinical Sciences
Rank: Associate or Full Professor
Annual Basis: 9 Month

Application Deadline
To be assured of consideration, complete application files should be received by November 1, 2021. Application review will continue until the position is filled. For more information and to apply, visit https://careers.uoregon.edu/en-us/job/527575/brickersquires-faculty-chair-in-early-intervention-associate-or-full-professor

Required Application Materials
Please upload the following documents into your online application:
(1) cover letter expressing interest and qualifications relevant to the position including a statement regarding how your work contributes to equity and inclusion,
(2) curriculum vitae,
(3) three publications that exemplify your work (Publications may be packaged into one PDF to fit in available upload fields in the application.)
(4) evidence of teaching/mentoring activity and effectiveness, and
(5) contact information for 3 professional references.

Inquiries regarding the position or search process should be addressed to Christopher Murray cjmurray@uoregon.edu

Position Announcement
The Department of Special Education and Clinical Sciences in the University of Oregon's College of Education (COE) seeks an established scholar to join our faculty as the Bricker/Squires Chair of Early Intervention. The successful candidate will have expertise, and a demonstrated record of scholarship, focusing on early intervention and early childhood populations (e.g., screening and assessment; family engagement; infant mental health; social-emotional development; school readiness; early learning programs; implementation science, etc.). We are particularly interested in a scholar with a demonstrated track record of conducting research and scholarship on the intersection between one or more focus areas, and racial, cultural, and/or linguistic diversity. We are equally committed to increasing the diversity of our faculty. Scholars from historically marginalized backgrounds are strongly encouraged to apply. The successful candidate will help us foster new collaborations and cutting-edge training in our pre-service master's program as well as our nationally ranked doctoral programs in early intervention, special education, school psychology, communication disorders and sciences, and prevention science. Scholars will also have the opportunity to collaborate with Early Childhood CARES, a COE affiliated agency that serves birth through 5 year-old children with developmental delay and disabilities in Lane County, OR. A partnership of this magnitude has the potential to yield significant scientific discoveries in early detection of risk and prevention of early learning and/or mental health problems in our population of vulnerable children in Lane County and could be used as a model program for other counties within Oregon (and other states within the U.S.) that have the same federal mandates to serve young children with early developmental delay. The COE is committed to interdisciplinary research and training and candidates who have the potential to leverage research collaborations throughout the COE and university to stimulate new interdisciplinary initiatives focusing on early intervention and early childhood development are strongly encouraged to apply.

The appointment begins September 16, 2022.

Department or Program Summary
The College of Education (COE) at the University of Oregon is a community of leading researchers and practitioners dedicated to transformational scholarship, integrated teaching, and collaborative practice designed to enhance individual lives and systems within a culture that values diversity and promotes respect and inclusion.

The COE is home to 4 academic departments, 14 academic degree programs, 14 research and outreach units, and the HEDCO Clinic. Our tenure-track, instructional career, and research career faculty are devoted to inspiring and mentoring the approximately 1,500 undergraduate and graduate students who will be the next generation of educational and social science leaders. The COE faculty, staff, and students have a distinguished record of developing widely adopted, evidence-based assessments and interventions that serve millions of children in thousands of schools across the country and world. Our faculty, staff, and students also have a common drive: A spirit of discovery that uses research to drive change with the goal of a more equitable, educated, and healthy tomorrow.

Diversity and inclusion are core values at the College of Education. Our goal at the College of Education is to set our graduates on career-long paths to purposeful, reflective, creative, and meaningful careers; addressing inequity and racial injustice is a thread that runs through our majors and programs while focusing on critical and effective pedagogies. We are committed to building and sustaining an inclusive and equitable working and learning environment for all students, staff, and faculty. We believe every member of our college contributes to the enrichment of our college community by exposing us to a broad range of ways to understand and engage with the world, identify challenges, and to discover, design and deliver solutions.
The Department of Special Education and Clinical Sciences is one of four academic departments in the College of Education. It is comprised of three major programs: Communication Disorders and Sciences (CDS), School Psychology (SPSY), and Special Education (SPED). The Department offers degrees from undergraduate to master's and doctoral, as well as licensure and endorsement programs. The Special Education and Clinical Sciences Department is involved in collaborative efforts among all COE departments and institutes to support research across the College, outreach activities, and core requirements for the master's and doctoral programs.

Minimum Requirements
Earned doctoral degree in special education or related discipline such as psychology, human development, health and human services, etc.
Established record of scholarship focused on underserved children, families, or communities
Established record of effective teaching, advising, training and/or mentoring

Preferred Qualifications
Preference will be given to candidates with a strong scholarly record in the area of developmental delay or disability
Preference will be given to candidates with practitioner-related experience(s) with early childhood populations
Preference will be given to candidates who focus on the intersection between early childhood disability and historically marginalized populations (e.g., race, ethnicity, culture, language, socio-economic, etc.).
Established record of obtaining external funding to support research and scholarship
Evidence of establishing and maintaining collaborative relationships with colleagues and other stakeholders

About the University
The University of Oregon is one of only two Pacific Northwest members of the Association of American Universities and holds the distinction of a "very high research activity" ranking in the Carnegie Classification of Institutions of Higher Education. The UO enrolls more than 20,000 undergraduate and 3,600 graduate students representing all 50 states and nearly 100 countries. In recent years, the university has increased the diversity of its student body while raising average GPAs and test scores for incoming students. The UO's beautiful, 295-acre campus features state-of-the art facilities in an arboretum-like setting. The UO is located in Eugene, a vibrant city of 157,000 with a wide range of cultural and culinary offerings, a pleasant climate, and a community engaged in environmental and social concerns. The campus is within easy driving distance of the Pacific Coast, the Cascade Mountains, and Portland.

The University of Oregon is proud to offer a robust benefits package to eligible employees, including health insurance, retirement plans and paid time off. For more information about benefits, visit http://hr.uoregon.edu/careers/about-benefits.

The University of Oregon is an equal opportunity, affirmative action institution committed to cultural diversity and compliance with the ADA. The University encourages all qualified individuals to apply, and does not discriminate on the basis of any protected status, including veteran and disability status. The University is committed to providing reasonable accommodations to applicants and employees with disabilities. To request an accommodation in connection with the application process, please contact us at uocareers@uoregon.edu or 541-346-5112.

UO prohibits discrimination on the basis of race, color, sex, national or ethnic origin, age, religion, marital status, disability, veteran status, sexual orientation, gender identity, and gender expression in all programs, activities and employment practices as required by Title IX, other applicable laws, and policies. Retaliation is prohibited by UO policy. Questions may be referred to the Title IX Coordinator, Office of Civil Rights Compliance, or to the Office for Civil Rights. Contact information, related policies, and complaint procedures are listed on the statement of non-discrimination.

In compliance with federal law, the University of Oregon prepares an annual report on campus security and fire safety programs and services. The Annual Campus Security and Fire Safety Report is available online at http://police.uoregon.edu/annual-report.



To apply, visit https://careers.uoregon.edu/en-us/job/527575/brickersquires-faculty-chair-in-early-intervention-associate-or-full-professor


Copyright ©2021 Jobelephant.com Inc. All rights reserved.

Posted by the FREE value-added recruitment advertising agency

jeid-35b8ad9533de764f80f10b3d54d70cac
Loading. Please wait.
Powered By