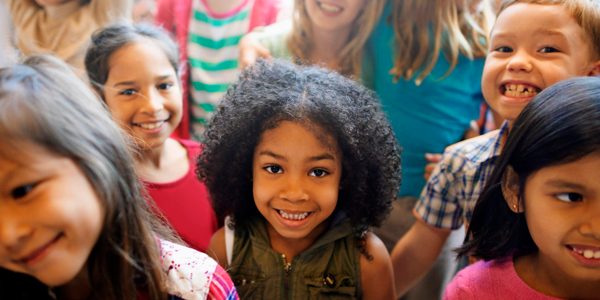 You are here
Job Seekers, Welcome to NAEYC Early Childhood Career Center
Use this area to filter your search results. Each filter option allows for multiple selections.
Preschool Teacher (Kaumakani, Kaua'i)
Kamehameha Schools
Details
Posted: 02-Sep-21
Location: Kaumakani, Hawaii
Type: Full Time
Required Education: 4 Year Degree
Salary: $54,181/year minimum
Categories:
Teaching, 0-5
Internal Number: #JR-00848
Aloha and E Komo Mai! Kamehameha Schools (KS) is seeking a Preschool Teacher for our Kaumakani Preschool on Kaua'i!

This is a rarely available Full-Time Teacher position that will be based primarily at Kaumakani Preschool but will also provide support to the Anahola Preschool as needed.
Educational Requirement:
Bachelor's degree (degrees and course credits must be earned from a nationally or internationally accredited college or university).

Summary of Minimum Requirements:
Thorough knowledge of the subject area(s) to be taught and ability to develop interdisciplinary curriculum related to subject matter.
Knowledge of instructional methods that are age appropriate for assigned grade levels.
Ability to develop positive relationships with students and families within the context of a supportive learning environment.
Ability to work with and encourage students in the assigned grade levels toward accomplishing their personalized educational goals.
Ability to differentiate and personalize instruction to meet varying student needs.

HOW TO APPLY:

Interested applicants must apply online. Visit our website at http://www.ksbe.edu/careers or use the following hyperlink to view the full job description: https://ksbe.wd1.myworkdayjobs.com/en-US/External/job/Kamehameha-Schools-Preschool---Kaumakani/Preschool-Teacher--Kaumakani-Preschool_JR-00848. *Sorry, no resumes accepted via email, mail or fax.

Connect with us on LinkedIn: https://www.linkedin.com/company/kamehameha-schools/
Like us on Facebook: https://www.facebook.com/KamehamehaSchoolsCareers/

Kamehameha Schools is an Equal Employment Opportunity Employer. All qualified applicants will receive consideration for employment without regard to race, color, religion, sex, gender identity, sexual orientation, national origin, disability status, protected veteran status or any other characteristic protected by law.
About Kamehameha Schools
Kamehameha Schools is a private educational trust founded in 1884 by Ke Ali'i Bernice Pauahi Bishop. As the last royal descendant of the Kamehameha line, she dedicated her assets to improving the conditions of Native Hawaiians. Pauahi's vision of ho'ola lahui — revitalizing a people — drives us to help shape a thriving and vibrant future for Native Hawaiians. As an educational institution, students are at the center of all we do. Kamehameha Schools offers a dynamic, innovative, and collaborative work environment for individuals who embrace culture and diversity, are growth minded, and understand that pilina — relationship building — both internal and external are critical to our success. We are deeply committed to strengthening Hawaiian identity throughout our organization and finding the right people for the right roles, who bring talent and passion to our mission. With the support of over 4,000 regular and temporary staff, Kamehameha Schools believes in enabling our students to grow into culturally engaged local and global servant leaders of their communities. Kamehameha Schools' current workforce is comprised of full- and part-time, on-call, and seasonal employees who w
...
ork in various positions at locations across Hawai'i pae 'aina (group of islands), including three K-12 campuses, 29 preschools, and other regional and support offices. Visit us at www.ksbe.edu/careers to learn more about opportunities with our employee 'ohana!
Show more
Show less
Connections working at Kamehameha Schools
Loading. Please wait.
Powered By