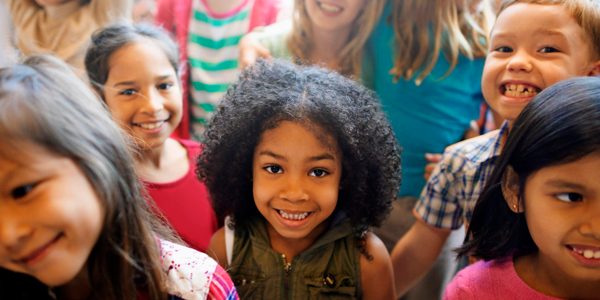 You are here
Job Seekers, Welcome to NAEYC Early Childhood Career Center
Use this area to filter your search results. Each filter option allows for multiple selections.
Preschool/Child Development Center Program Manager
WWU Child Development Center
Details
Posted: 27-Aug-21
Location: Bellingham, Washington
Type: Full Time
Preferred Education: Masters
Salary: $65,500 - $72,800
Categories:
Program Administration
The Child Development Center (CDC, "the Center") Manager
provides strategic, inclusive and ethical leadership in
alignment with university, division and departmental values,
mission and goals. As the Manager, you are responsible for
developing and managing a service-oriented program that
holistically supports faculty, staff and student parents and
families by striving to maintain affordability and access to
quality early childhood education with a spirit of positive
collaboration. You encourage a dynamic partnership with the
Woodring College of Education in support of its Early
Childhood Education program through not only providing
valuable practicum and work experience programs for
students, but by collaborating to advance current field
knowledge and application among the teaching faculty and
staff.
The program's growth, development and success relies on a
focus of access, diversity, equity and inclusion; advancing
sustainable practices; and welcoming and collaborative partnerships. Responsibilities include leading the staff and
educators within the CDC through personnel and resource management, strategic planning, staff and program
development, and creating and maintaining dynamic partnerships. As the CDC Manager, you are the lead liaison
with campus partners and with the stakeholders of the Child Development Center.
As the Manager, you work under the minimal supervision of the Enrollment & Student Services Director of
Financial and Capital Resources to assess service demand, study best practices and design program services to
best meet stakeholder needs. You also work toward properly resourcing the Center through various funding
requests and grants for program operations and space, and for direct subsidies for parents and families where
possible. You ensure the program is operated within the Washington State Licensing Requirements and
participates in the Early Achievers Program, currently holding a Level 3 rating.
The CDC currently serves children from 2-4 years old in 4 classrooms (2 Toddler and 2 PreSchool). Space
limitations have limited growth in capacity, but demand for this and other age groups is high. The CDC will be
conducting a thorough demand study and program/financial feasibility assessment to determine how best to meet
the needs of campus constituents. You provide primary leadership for this process.
Position Duties and Responsibilities:
• Personnel Management & Development
• Program Development, Integrity, Assessment & Licensing (20%)
• Program Enrollment (10%)
• Classroom Practices & Activities (10%)
• Records & Contracts & Fiscal Management (10%)
• Public/Internal Relations (15%)
• Health & Safety Program (5%)
• Community Relations/Outreach
In this position you also contribute to the University mission of community outreach by participating on various
committees, presenting at local meetings, conferences, and seminars; and by remaining responsive to requests for
consultation with other programs in the community. In addition, you are the main contact for engaging with
stakeholders such as: National Association for the Education of Young Children, Northwest Association for the
Education of Young Children, P-3 Alignment with Bellingham Public Schools, Whatcom Early Learning Alliance,
Whatcom Community College, Service Learning at WWU, the Washington Campus Children's Centers Coalition,
Child Advocacy Groups.
Western Washington at a Glance:
• Students:
16,142
• Student-to-faculty ratio:
18:1
• Number of programs:
175-plus
• Size of Bellingham campus:
212 acres
• Number of graduates living and working
around the world:
115,000+
*Find more facts here!


REQUIRED QUALIFICATIONS:
• Bachelor's degree in early childhood education, or relevant field.
• Progressively responsible managerial or leadership experience within a child care program.
• Knowledge of current early childhood theories and research.
• Meet State Dept. of Early Learning Director requirements (45 college credits in ECE)-see WAC code 170- 295
for reference
• Washington STARTS certified within 6 months from date of hire.
• Experience in budget development, monitoring, forecasting, analysis and related computer applications.
• Experience in the development of programming, development of systems, policies and procedures.
• Experience and/or familiarity with payroll, USDA guidelines, WAC codes and Washington State guidelines as
relates to childcare facilities.
• Demonstrated commitment to promoting and enhancing access, diversity, equity and inclusion. An
appreciation for the benefits of a diverse workplace.
• Demonstrated understanding the needs of underrepresented and marginalized populations.
• Ability to work in a high paced multi-function environment
• Experience with a systems suite such as MS Office: Excel, Word, Outlook, Teams
• Meet WWU vaccination requirements.
PREFERREDQUALIFICATIONS:
• Master's Degree in Child Development, Early Childhood Education, Educational Administration, or field related
to the major components of the position duties.
• Experience in a leadership role within a childhood education program to include responsibility for the various
aspects of curriculum, staffing, programming, fiscal management.
• Experience managing Child Care Centers in a higher education setting
• Specialized college-level course work in early childhood education that encompasses child development and
children's learning from birth through kindergarten.
• Specialized college-level course work in administration, leadership, and management.
• Demonstrated understanding of the needs of a college-student population
• Knowledge of technology and communications systems useful in management of child care programs
• Fundraising & grant writing experience
• Experience with WA state licensing and Dept. of Early Learning's 'Early Achievers' QRIS (Quality Rating and
Improvement System)
• Bloodborne pathogen Training. Negative results of TB skin test.
• Current pediatric first aid/CPR and infant/child CPR
About WWU Child Development Center
The WWU Child Development Center (CDC) is a high quality care and education environment for young children, pre-service teachers, and teacher educators. Affiliated with WWU Early Childhood Education (ECE) program in Woodring College of Education, the center provides a laboratory setting for the investigation of children's development and the growth of effective teaching practices. Highly qualified program staff work in collaboration with ECE faculty to facilitate academic programs for undergraduate students, and early education programs for young children while honoring a commitment to advocacy for children and families.
Connections working at WWU Child Development Center
Loading. Please wait.
Powered By