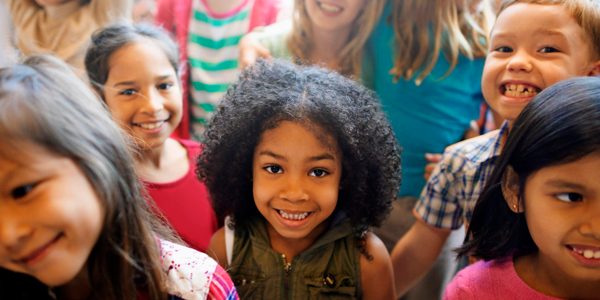 You are here
Job Seekers, Welcome to NAEYC Early Childhood Career Center
Use this area to filter your search results. Each filter option allows for multiple selections.
Open Rank Extension Educator – Early Childhood (Madison County)
University of Nebraska-Lincoln
Details
Posted: 25-Aug-21
Location: Madison, Nebraska
Type: Full Time
Required Education: Masters
Salary: Negotiable
Categories:
Consultant
Teaching, College
Teaching, K-3
Internal Number: F_210110
Do you have the drive to help us impact children and their families in positive ways? Can you be a strong regional expert and develop focused, comprehensive learning programs that help create environments and experiences for children that result in improved school readiness and enhanced social-emotional growth and development? Nebraska Extension is an organization that values individuals who excel, adapt easily, exhibit passion for helping others, and are excellent communicators.
As a member of the Nebraska Extension team, you will collaborate with research and extension faculty who are leaders in their field. You will work with high performing teams to create and deliver world class, innovative learning experiences that empower Nebraskans to improve their lives around critical issues.
Recognizing that diversity within a context of inclusivity enhances creativity, innovation, impact, and a sense of belonging, the Institute of Agriculture and Natural Resources (IANR) and Nebraska Extension are committed to creating learning, research, Extension programming, and work environments that are inclusive of all forms of human diversity. We actively encourage applications from and nominations of qualified individuals from underrepresented groups including racial and ethnic minorities, women, sexual minorities, persons living with disabilities, and veterans.
We have an excellent opportunity for a full-time faculty position located in Madison, Nebraska and serving Madison, Stanton, Platte, and Colfax Counties in Nebraska. We want individuals who are self-directed and able to work in a flexible environment. The focus of this position will be the Learning Child, focusing on early childhood development for families with children aged 0-8.
Employment-based permanent residency sponsorship is not available for this position now or in the future.
Master's degree required; one degree in child development, human development, early childhood education or closely related field. Master's degree must be completed by start date.
Successful experience in teaching (formal or non-formal) early childhood professionals and/or caregivers of young children.
Demonstrated use of innovative strategies and current technologies to design, develop, deliver and evaluate programs focused on Early Childhood.
About University of Nebraska-Lincoln
Chartered in 1869 and a Leader in Higher Education, The University of Nebraska–Lincoln is an educational institution of international stature. UNL is listed by the Carnegie Foundation within the "Research Universities (very high research activity)" category. UNL is a land-grant university and a member of the Association of Public and Land-grant Universities (APLU). The university is accredited by the Higher Learning Commission of the North Central Association of Colleges and Schools.
Connections working at University of Nebraska-Lincoln
Loading. Please wait.
Powered By