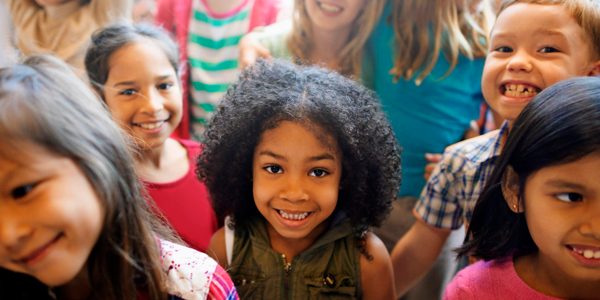 You are here
Job Seekers, Welcome to NAEYC Early Childhood Career Center
If you have questions or need assistance, contact NAEYC Career Center Customer Service at 888-491-8833 or click here to send an email.
Preschool/Pre-K Teacher
Somerset Early Childhood Center
Preschool/Pre-K Teacher
Somerset Early Childhood Center
Details
Posted:
July 21, 2021
Location:
Rochester Hills, Michigan
Salary:
$18/hour minimum
Type:
Full Time - Experienced
Category:
Teaching, 0-5
Required Education:
4 Year Degree

Outstanding Preschool - naeyc accredited for over 20 years has openings!
Preschool/Pre-K Teachers (Part-time & Full-time) (Rochester Hills)
NAEYC Accredited Early Childhood Program seeks part-time Preschool/Pre-K teacher, Monday-Friday (8:30-1:00pm), with a possibility of adding afternoons as afternoon enrollment increases, and a full-time Preschool/Pre-K teacher, Monday-Friday (8:30-4:30).
Our school, founded in 1982,has been naeyc accredited since 2000. For our 5 year, 2018 re-accreditation review, our school received scores of 100+% on all 10 of the criteria categories.
We are looking for teachers who are motivated to continue to learn, grow and become a long-term colleague in a staff of highly qualified, professional early childhood educators dedicated to providing the best possible EC experience for young children. Our administrators are career EC specialists who strive to maintain a work environment for staff that supports their efforts to grow and to function at their highest level, and that encourages them to have a voice in policy and curriculum development.
Qualifications:
4 year college/university degree in Early Childhood Education (ECE) or a related field is required.
Interested applicants with Elementary Education degrees must also have an Early Childhood endorsement and teaching experience with children 4 years of age or younger.
Essential qualities and experience include:
A high level of respect for young children
A commitment to continuous life-long learning in the area of ECE
Effective child observation and assessment skills
Early literacy knowledge and experience
Demonstrated experience developing and maintaining a developmentally appropriate, inquiry-focused, project-based classroom
Strong communication and collaboration skills
A desire to make a positive contribution to a highly professional ECE team
Each of our classrooms has two fully qualified teachers who team-teach together, and plan with a second pair of teachers who are in another classroom at the same classroom level. Working in this program would be an excellent match for the Early Childhood educator or who desires to work with a highly professional team and is interested in staying current in the areas of research and best practice in Early Childhood Education.
Somerset ECC was founded in 1982 by two ECE professors, one of whom is still active in the management of the school. One of the major factors in the outstanding reputation Somerset enjoys is the quality and longevity of our teaching staff. Two of our six teachers have been with our school over 15 years and two of the remaining teachers have been with us over eight years.
Another important factor in our success is our extremely diverse family population. While this year our enrollment numbers are still rebuilding from the impact of the COVID pandemic, most years we normally have 20-25 different cultures represented among our 120+ children. This mix of cultures and languages contributes a great deal in helping us create a rich and interesting classroom environment where children have essential cultural experiences that will contribute to their future personal and professional interactions. If you are interested in teaching in a school where your ECE skills and knowledge are valued and enhanced, give us a call!
Somerset Early Childhood Center, Inc.
1385 S Adams Road
Rochester Hills, MI 48309
Phone: 248 375-2140
.
Job Type: Part-time or Full-time
Pay: $18.00 per hour minimum
Job Type: Part-time or fulltime
Pay: $16.00 - $18.00 per hour
4 year degree or master's degree in Early Childhood Education or related field such as Child Development or at least a 4 year degree and an endorsement in Early Childhood Education
NOTES:
4 openings.

Additional Salary Information: There is extra pay for required activities beyond the normal program hours, Paid Personal/Sick time, paid vacation time. Job runs Sept through early June with a possibility of working during a 3 week, morning-only, summer camp during the month of July.

About Somerset Early Childhood Center
Somerset is a licensed, accredited, independent private school with no religious affiliation. Our school is located in the education wing of the University Presbyterian Church in Rochester Hills, Michigan, on Adams Road, North of Hamlin Road and South of Avon Road. Our school offers programs for children two and a half years old through Kindergarten with a low child-to-teacher ratio. Somerset ECC's learning environment is designed to enable our teachers to provide an optimal balance of planned, organized experiences and flexible, spontaneous experiences, which respond to the immediate interests of the children. It is comprised of learning materials and equipment purposely selected for the development of a range of skills, knowledge and investigative processes. Our teachers and administrators are highly qualified professionals with specialized ECE education and training, and extensive ECE experience.
BACK TO TOP
Powered By