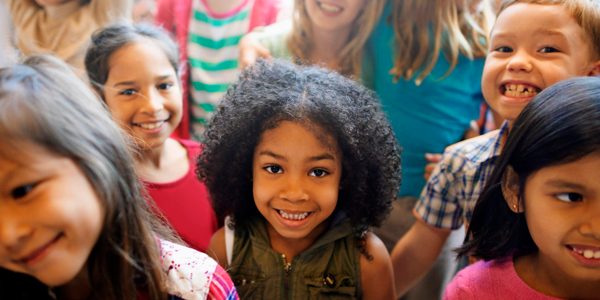 You are here
Job Seekers, Welcome to NAEYC Early Childhood Career Center
If you have questions or need assistance, contact NAEYC Career Center Customer Service at 888-491-8833 or click here to send an email.
Early Childhood Center Director
Little People's Learning Center
Early Childhood Center Director
Little People's Learning Center
Details
Posted:
July 19, 2021
Location:
Yellowstone National Park, Wyoming
Salary:
$35,000-$40,000 DOE
Type:
Full Time - Experienced
Categories:
Curriculum Development/Supervision, Other Management, Program Administration
Preferred Education:
4 Year Degree

LPLC Center Director
JOB TYPE/CLASSIFICATION: Full-Time, Exempt
REPORTS TO: LPLC Board Chair
POSITION SUMMARY
The Director is responsible for the daily operations of programs services at Little People's Learning Center. The ability to manage multiple priorities, while maintaining compliance and professionalism in a fun environment, is essential. Success in this position requires strong organizational, communication, and interpersonal skills.
ESSENTIAL JOB FUNCTIONS
Manage LPLC daily operations, including developing standard operating procedures in line with policies set by LPLC Board.

Research and propose policy changes to the board in line with current early childhood

Directly supervise all other employees, including the assistant director(s) and teachers.

Attend and participate in all Board meetings.

Organize and lead all staff meetings.

Oversee all safety management, facility maintenance, and adherence to all laws and licensing regulations. Maintain familiarity with all applicable State and Federal guidelines.

Maintain contact with the Board, working with Board President to ensure efficient meetings and ongoing effective Board action.

Work with treasurer to develop an annual budget

Track expenses and prepare quarterly and annual reports in line with approved budget

Bill families and agencies for tuition, pulls timesheets and sends in payroll (in conjunction with treasurer)

Oversee programs including payroll, benefits, employee development, and vendor relationships.

Cover classrooms for teacher breaks, prep time, playground time when needed.

Responsible for helping teachers develop and implement age-appropriate curriculum.

Retrieve food and supplies for the center as needed (with Assistant Director)

Help initiate fundraisers; attends fundraising events.

Research and writes grants as necessary

Compile and send weekly updates to parents and staff

Manage staff including scheduling, evaluations, disciplinary actions, recruitment, hiring, onboarding/offboarding, and general employee relations.

Delegate responsibilities to assistant directors and teachers as appropriate.

Maintain correspondence with parents and Treasurer regarding billing, enrollment, and

scheduling; helps to ensure that parents understand and meet enrollment policies.

Work with new families to determine schedule and space, and track and anticipate

Foster a collaborative, team-oriented environment with LPLC employees and families 
BENEFITS/COMPENSATION
Salary of $35,000 - $40,000 depending on experience

Vacation and sick leave

Employer-contributed Health Savings Account 

Employee rates on childcare
JOB REQUIREMENTS
At least two years of education and/or experience equivalent in the areas of early childhood management, or early childhood education, child development, nursing or other related field; or a professional degree in the field of early childhood education and management

Self-motivated with a sound approach to problem solving and timely task completion

Team leader with excellent oral and written communication skills

Ability to represent Little People's Learning Center in a courteous and professional manner

Experience with business budgeting and grant writing preferred
TO APPLY:
Please email a cover letter, resume and list of 3 professional references to littlepeoples330@gmail.com
About Little People's Learning Center
Located 5 miles inside Yellowstone National Park's North Entrance, in Mammoth Hot Springs. Little People's provides optimal, year round early childhood experiences to children ages 6 weeks - 10 years. Abundant with wildlife, breathtaking scenery, and an endlessly supportive community, Little People's Learning Center is truly a special place to grow up!
BACK TO TOP
Powered By