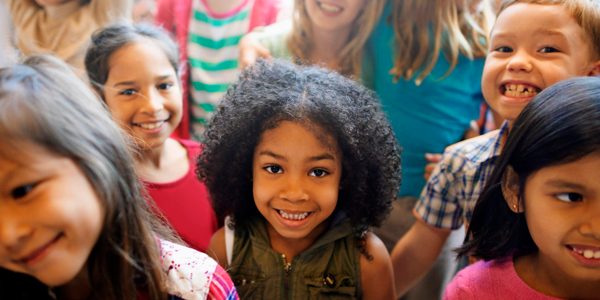 You are here
Job Seekers, Welcome to NAEYC Early Childhood Career Center
If you have questions or need assistance, contact NAEYC Career Center Customer Service at 888-491-8833 or click here to send an email.
Preschool Teacher
Guidepost Montessori
Preschool Teacher
Guidepost Montessori
Details
Posted:
July 19, 2021
Location:
Type:
Full Time - Experienced
Category:
Teaching, 0-5
Preferred Education:
2 Year Degree

Are you passionate about working with young children and dedicated to providing the highest-quality learning environment possible? Are you looking for a role that provides professional learning and development opportunities with a path for growth?
We're now hiring teachers at the preschool level to join our new and growing teams at Downtown Naperville, Illinois! 
We are hiring an experienced and exceptional teacher to support our preschool (Children's House 3-6) classroom! Upon hire, you will receive specialized, in-house  training from an expert in the Montessori approach to early childhood education. We have an amazing team of Montessori Mentors who will be available to lead professional development, provide feedback and help develop your skills as you refine your practice.  
We'd love to talk to you if you:
Earned a Bachelor's Degree (any subject)
Have experience with the appropriate age group in a group setting, such as daycare, aftercare or nursery
Help a child by giving them the tools to be independent
Are open to guiding your colleagues, and be guided by them in turn
Are eager to partner with parents on their child's journey
Take pride in your work
Are friendly with error
Get energized and inspired by working with children!
What we offer:
Ongoing professional development
A network of supportive peers and mentors who regularly share best practices
Career growth and promotion opportunities
A great compensation package, including health, dental and vision insurance
Paid time off and paid holidays
75% tuition discount for two children at any school in our network (we serve children 3 months through 12th grade)
The opportunity to contribute to a high-quality Montessori program that serves the individual needs of each child
About Guidepost Montessori
We are a growing community of high-fidelity, authentic, neighborhood Montessori schools based in the US. We are a team of passionate and professional educators who care deeply about getting education right and for us, getting education right starts with a Montessori foundation from birth. We serve children from birth through upper elementary in communities across the country. Our schools are clean, safe, warm, welcoming, and brimming with talented guides and administrators dedicated to providing the highest quality learning environment to the children in our care.
BACK TO TOP
Powered By