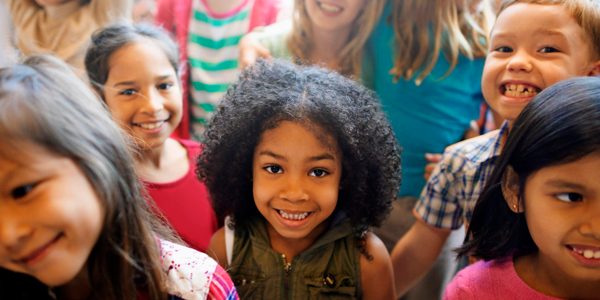 You are here
Job Seekers, Welcome to NAEYC Early Childhood Career Center
If you have questions or need assistance, contact NAEYC Career Center Customer Service at 888-491-8833 or click here to send an email.
Early Childhood Educator
Discoveryland Child Development Center
Early Childhood Educator
Discoveryland Child Development Center
Details
Posted:
July 19, 2021
Location:
Salary:
$16 - $20 an hour
Type:
Full Time - Experienced
Category:
Teaching, 0-5
Preferred Education:
4 Year Degree

Discoveryland Child Development Center has been lovingly serving children and their families for over 30 years. We currently serve infant through second grade. We keep our days filled with hands on opportunities for learning and growing through play. We are looking for toddler, preschool and pre-k teachers ready to be involved in our interactive summer camp program as well as teachers to join our team for the 2021-2022 school year.  
We offer:
Competitive wages
A full benefit package including health insurance, pto, retirement, etc.
Pleasant Christian atmosphere
Continuing ed assistance
Well-established center with extensive waitlist
Child care tuition assistance
We hire highly qualified teachers who are creative and caring! A degree in Early Childhood Education or related field is preferred. CDA certification is also accepted. We prefer that lead teachers have 2 or more years experience in a licensed child care center, public school, or private school setting. We look for teachers who have a positive, patient, joyful, professional demeanor and are passionate about sharing the love of Jesus through example, songs, stories, etc. Teachers need a high level of flexibility with the willingness/ability to work any shift. Teachers need strong communication skills as well as a committed and inclusive attitude. Early childhood educators in Oregon need: a current CBR number, current food handler's card, current pediatric CPR/First Aid certification, and certificates of completion for Intro to Child Care Health and Safety, Recognizing and Reporting Child Abuse and Neglect, Safe Sleep, and Prevention is Better than Treatment. If you are not currently working in early childhood in the state of Oregon we are happy to help you navigate these quick easy online courses.
Please send your resume to pdjfam76@hotmail.com
You may also call or text 503-209-1984
About Discoveryland Child Development Center
For over 30 years, Discoveryland Child Development Center has served the families of the Mount Tabor community in Portland, Oregon. Children 3 months through 8 years learn and grow through play experiences that contribute to the physical, social, emotional, intellectual, and spiritual development of each child. We are licensed as a Christian Faith-Based center. Discoveryland participates in Oregon's SPARK program for high quality child care.
BACK TO TOP
Powered By