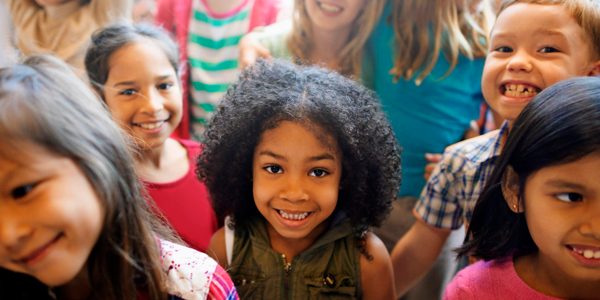 You are here
Job Seekers, Welcome to NAEYC Early Childhood Career Center
If you have questions or need assistance, contact NAEYC Career Center Customer Service at 888-491-8833 or click here to send an email.
Assistant Teacher
St. Matthew's Preschool
Assistant Teacher
St. Matthew's Preschool
Details
Posted:
July 18, 2021
Location:
Salary:
13,000 +
Type:
Part Time - Entry Level
Category:
Teaching, 0-5
Preferred Education:
High School

The Assistant Teacher supports the Head Teacher and the Director by helping to create a caring and safe environment for the children and assisting in activities to improve the over all care and quality of education.  The applicant must be able to communicate, listen and work well with others in a team environment and assists the staff in implementing a quality educational program and in developing positive relationships with the children and their parents.
Assist in the implementation of curricula and activities and encourage participation by children.
Actively engage in activities.
Maintain frequent communication with the Head Teacher
Encourage self help and good hygiene throught behavior modeling.
Help ensure smooth, daily transition from home to the school.
Follow all center policies and state regulations.
Maintain a personal professional development plan.
Must enjoy working with young children.
Excellent leadership and interpersonal skills.
Must clear full background check.
Follow all center policies and state regulations.
Must pass health screening and have had a TB test within the past two years.
Must be willing to obtain or have obtained Infant/Child CPR and First Aid Training certification.
NOTES:
2 openings.

Additional Salary Information: Part-Time Position 8:30 AM-12:15 PM End of August through beginning of June

Internal Number: 382
About St. Matthew's Preschool
St. Matthew's Preschool is expanding their three year old programs and looking for two assistant teachers to join our team! We are a private non-profit preschool serving children ages 2-6. St. Matthew's Preschool offers a five day three year old program with a developmentally play based curriculum. If you love working with young children in a nurturing environment please apply to: sdebrigard@stmatthewspreschoolny.org I look forward to speaking with you!
More Jobs Like This
| | |
| --- | --- |
| Teaching Assistant | Laurel, Maryland |
| Emmanuel United Methodist Preschool | Yesterday |
| Teacher | Los Angeles, California |
| Loyola Marymount University | 3 Days Ago |
| Pre-K Assistant Teacher | Fairfax, Virginia |
| Main Street Child Development Center | 3 Days Ago |
BACK TO TOP
Powered By