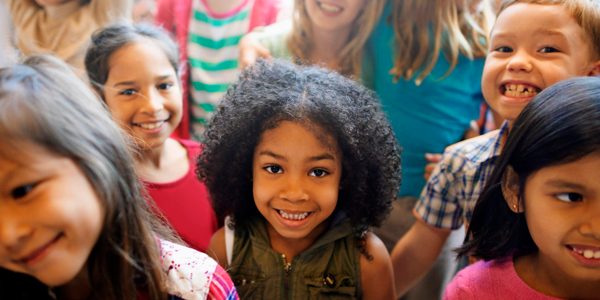 You are here
Job Seekers, Welcome to NAEYC Early Childhood Career Center
If you have questions or need assistance, contact NAEYC Career Center Customer Service at 888-491-8833 or click here to send an email.
LICENSED PROGRAM MANAGER
Loudoun County Government-Parks & Recreation
LICENSED PROGRAM MANAGER
Loudoun County Government-Parks & Recreation
Details
Posted:
July 15, 2021
Location:
Salary:
$55,214-$74,539
Type:
Full Time - Experienced
Category:
Other Management
Required Education:
4 Year Degree

PRCS- Creating Community through People, Parks and Programs
PRCS is seeking a Licensed Program Manager to join our team based in Leesburg, VA. If you enjoy working with the public, are able to foresee potential problems and have the specialty skills needed to solve them, then this could be the position you've been looking for. Careful planning and the ability to anticipate issues are qualities we particularly value. People with a proactive workstyle are just what our customers expect. The successful candidate will strive to exceed expectations, foster relationships with positive and effective communication, demonstrate competency working with innovative and evolving technology.
Reporting to the Program Manager of the Children's Program Division, top priorities for this position will include:
Controlling the central administration of applications and renewals
Representing the department as the primary point of contact for licensing
Overseeing the internal inspection of files and site
Managing policies and procedures to ensure consistency and that state regulations are being followed
Developing staff training and regulating requirements and scheduling
Providing program evaluations by identifying areas of deficiencies and quantifying data
This position will work a 7.5 hour work day, between 7:00am-6:00pm, Monday-Friday; including occasional night or weekend events.
Loudoun County Regular Full-time Employees are eligible for full benefits including but not limited to the following as a part of a total rewards package!
Retirement from the Virginia Retirement System (VRS)
Annual leave
Sick leave
Annual Paid Holidays
Group Health Plan
Group Life Insurance
Exceptional Performance Recognition
Credit Union Membership
Employee Assistance Program (EAP)
Education and Career Development
HIRING RANGE: $55,214.14-$74,539.09-Salary Commensurate with Experience
Visit our on-line employment center for more information and to apply. EOE
Bachelor's degree in Recreation, Education or related field with a minimum of three years experience managing or directing an early childhood education program including one year of supervisory experience preferably at the management or administrative experience required; or equivalent combination of education and experience.
Prefer experience at the program management level or above
Master's degree in related field preferred
Extensive experience with VDSS/ VDOE licensed programs regulations
Fingerprinting, Child Protective Services (CPS), credit check and DMV checks required
Hold or obtain First Aid/CPR certifications prior to hire or immediately upon hire
Negative TB test result is required prior to beginning work
Internal Number: 22-122-0024
About Loudoun County Government-Parks & Recreation
Loudoun is the fastest growing County in the United States, with a growing economy focused on the information communication technology, federal government contracting, aerospace and rural/agriculture clusters. Its per capita income is the highest in the country. The eastern third of the County is suburban while the western two thirds is rural with small towns, agriculture, wineries, horse farms and 160,000 acres of well preserved open space. The County is committed to this development pattern as clearly identified in its comprehensive plan. The Blue Ridge Mountains are nearby. 25 miles in the other direction is Washington, DC. 46% of Loudoun's working residents work in the County, 10% in Washington, and the remaining 44% work primarily in Northern Virginia. Recreational and cultural activities abound. All in all, the County is known for its beautiful scenery, rich history, a healthy diversity of expanding business opportunities, comfortable neighborhoods, and high quality public services.
BACK TO TOP
Powered By