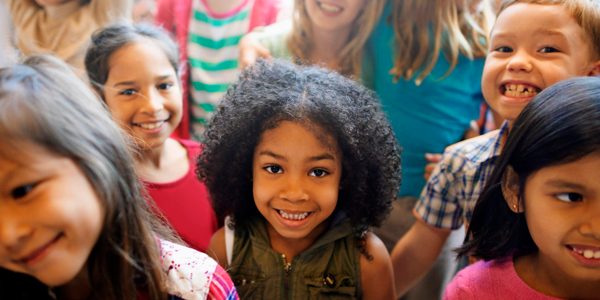 You are here
Job Seekers, Welcome to NAEYC Early Childhood Career Center
If you have questions or need assistance, contact NAEYC Career Center Customer Service at 888-491-8833 or click here to send an email.
Director of Education
Pretend City Children's Museum
Director of Education
Pretend City Children's Museum
Details
Posted:
July 15, 2021
Location:
Type:
Full Time - Experienced
Categories:
Other Management, Program Administration, Teaching, 0-5
Preferred Education:
4 Year Degree

Position Summary
The Director of Education, as a key member of the management team, is responsible for all aspects of educational programming and curricula for the museum. 
Essential Job Functions
Develops, implements and manages all educational programing and community outreach programs.
Staff liaison to Board Education Committee.
Manages the development and tracking of educational outcome measurements and analytics.
Develops and maintains partnerships and collaborations between the museum and the educational and non-profit community.
Participates in grant development and reporting.
Directs education staff training and teambuilding.
Works closely with marketing and social media staff to develop content, and provide subject matter expertise
Develops and provides curriculum/programming standards to promote parents' understanding of child development.
Develop and implement Education Department policies and procedures and training manual.
Develop and Manage Education Department budget.
Provide additional support to the Executive team and Board of Directors.
The Position
This position is full time, exempt.  The Director of Education will report to the Executive Director.  The position will be based in Irvine, California.
Qualifications
Bachelor's Degree in Early Childhood Education, Human Development or related field, Master's Degree preferred
5 years of experience in management positions
Experience in program development and staff training
Experience in grant writing and reporting, preferred
Experience in community outreach and partnership development
Proficiency in Microsoft Office programs
Previous experience with data base software preferred
Demonstrates a passion for working with children and young families


The Ideal Candidate
In addition to the above qualifications, the ideal candidate
Thrives in an environment requiring self-initiation
Enjoys public speaking; excellent writer
Can provide recommendations toward continual improvement of current educational programming
Is open to asking for guidance and clarity when needed.
About Pretend City Children's Museum
Pretend City Children's Museum is "the world in a nut-shell", designed for children to learn how the real world works while engaging their curiosities and imaginations. The museum is a child-size interconnected city built to balance rich educational intention with boundless fun, where children can assume various real-world roles and let their creativity rule. Through interactive exhibits and activities facilitated by our trained professional staff, children learn foundational math, reading and science skills while fostering curiosity, creativity, critical thinking, problem-solving, and teamwork. They see how academic concepts have real-life application by learning in our unique, hands-on environment. As a non-profit 501(c)(3) organization serving all children, Pretend City depends on community-based funding and guest support. Learn more about our giving culture and find out how you can become part of the Pretend City family.
BACK TO TOP
Powered By