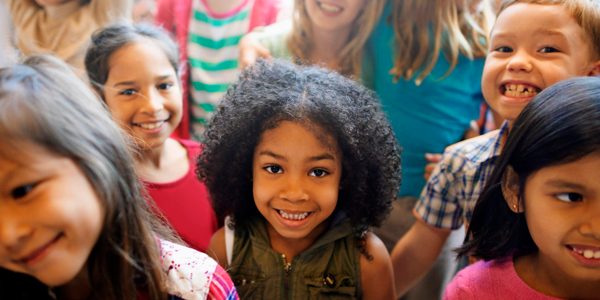 You are here
Job Seekers, Welcome to NAEYC Early Childhood Career Center
If you have questions or need assistance, contact NAEYC Career Center Customer Service at 888-491-8833 or click here to send an email.
Executive Director & CEO
The New Children's Museum
Executive Director & CEO
The New Children's Museum
Details
Posted:
July 12, 2021
Location:
Salary:
$200,000 - $240,000
Type:
Full Time - Experienced
Category:
Other
The New Children's Museum is seeking an inspirational and visionary Executive Director & CEO who has a genuine passion and joy for children and their process to think, play and create in a contemporary art setting.  Originally founded in 1983, The New Children's Museum is a new model of a children's museum whose mission is to stimulate imagination, creativity and critical thinking in children and families through innovative and engaging experiences.  The Museum is located in the heart of San Diego's marina district and is housed in a modern, dynamic space, welcoming over 317,000 visitors in a typical year.  With the belief that all children should have access to art and the creative process – regardless of age, ability, gender, socioeconomic status, or other life situations – The New Children's Museum strives to make interactive art installations, programs, and public areas as inclusive and accessible as possible for all visitors.  For more information, please visit thinkplaycreate.org/.
Reporting to the Board of Directors, the Executive Director & CEO will be a compelling and charismatic leader whose passion for children and the arts energizes The New Children's Museum's stakeholders around institutional values and mission.  The Executive Director & CEO should have a strong commitment to a culture of diversity, equity, access and inclusion not just among Museum staff, but also for Museum guests and artists.  Preferred candidates will have at least eight to ten years of relevant senior level leadership experience at organizations with interactive exhibits, a child-centered philosophy, early education, or an arts and culture focus.  The successful candidate will have a strong understanding of effective fiscal management, administration, visitor experience, and demonstrated ability to build widespread support for an organization through collaborative efforts.  A demonstrated comfort in or exposure to most of the areas of museum programs including membership, marketing, fundraising, and government and external relations would be preferred.  Experience working with a nonprofit board is essential.  The annual salary range is $200,000 – $240,000.
The New Children's Museum has retained Morris & Berger to conduct the Executive Director & CEO search.  To view the full position description, please visit www.morrisberger.com.  To apply, please submit application, including resume and a letter of interest, in confidence to Morris & Berger through their website: https://www.morrisberger.com/position.php?id=2165.  
Internal Number: 2165
About The New Children's Museum
Morris & Berger is a nationally respected boutique executive search firm that collaborates with nonprofit organizations to find leadership talent that will thrive.
BACK TO TOP
Powered By